Deter frivolous complaints against doctors or risk spiralling healthcare costs
The Ministry of Health (MOH) set up a 12-member workgroup earlier this year to undertake a comprehensive review on the Singapore Medical Council's (SMC's) disciplinary process after several SMC rulings prompted petitions by doctors here. Here, I would like to paint out what is at stake and how complaints by patients result in losses for both doctors and patients alike.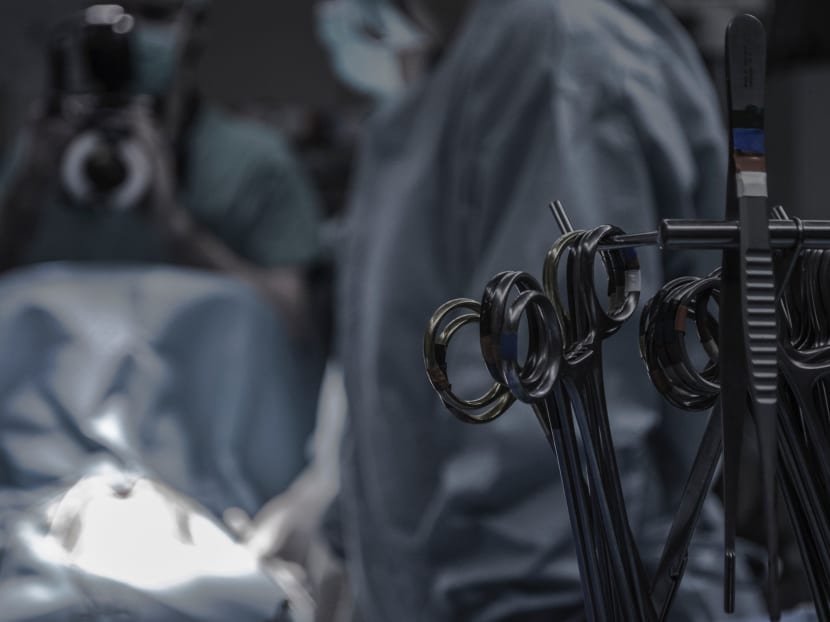 The Ministry of Health (MOH) set up a 12-member workgroup earlier this year to undertake a comprehensive review on the Singapore Medical Council's (SMC's) disciplinary process after several SMC rulings prompted petitions by doctors here.
Last month, Senior Minister of State for Health Edwin Tong announced some of the workgroup's preliminary recommendations. These include setting up a new inquiry committee to filter out weak or "vexatious" cases, settling any complaints within 18 months and the establishment of an in-house unit to prosecute doctors suspected of errant practices instead of engaging private law firms.
The workgroup is consulting widely and will submit its final recommendations to MOH by the end of the year.
It work is important and doctors hope that the proposed changes can help sieve out frivolous complaints, reduce any waste of resources in the disciplinary process, and speed up justice for deserving patients.
Here, I would like to paint out what is at stake and how complaints by patients result in losses for both doctors and patients alike.
Currently, when SMC receives a complaint from a patient against a particular doctor, it would forward the complaint to a Complaint Committee (CC). The CC would investigate and evaluate the merits of the complaint, and decide to either dismiss it, or escalate it to a Disciplinary Tribunal (DT) for a formal inquiry.
A doctor brought before a DT will seek help from his medical defence organisation (MDO), which would assign defence lawyers to assist and represent the doctor at the hearing.
A doctor must subscribe to an MDO by paying a fee before he is allowed to practise in Singapore. In return, doctors could turn to an MDO for legal advice when they are charged by SMC, or sued by patients in the civil court.
When I first became a qualified gastroenterologist in 2003, my annual subscription to an MDO was less than S$2,000. This year, I paid more than S$6,000 to the same organisation.
But I cannot complain as my colleagues in high-risk specialties like neurosurgery and obstetrics are paying several times more than me.
The DT is made up of two senior and reputable doctors, and one legal assessor/advisor.
All SMC council members, including those in CC, serve on a voluntary basis. So do the DT's two senior doctors, who would usually have to block out their clinical appointments for about a week for each DT case.
But the rest of the disciplinary process, that is, SMC's legal counsel, DT's legal assessor, the prosecuting legal teams, and the MDO lawyers do charge for their services.
If either the prosecutor or the defendant's legal team appeal against the DT judgement in the Court of Appeal, this would drive up the legal costs involved.
SMC is a statutory organisation. Each doctor in Singapore pays a fee to SMC to maintain his registration. The fee has increased from S$400 per year in 2017 to S$450 per year this year.
According to its 2018 annual report, of the S$7.4 million of income in financial year 2018, S$6 million was from doctors' fees for practising certificates.
SMC's operating expenses in 2018 came up to S$9.46 million. This included S$1.76 million in legal expenses for disciplinary proceedings, of which SS$1.11 million was recovered. SMC's operating expenses were S$8.77 million in 2017. Legal expenses for that year were almost S$1.6 million, of which S$714,000 was recovered. 
If more complaints or civil suits are filed against doctors, doctors would have to pay more to both SMC and the MDO and recover the money from patients via higher consultation and operation fees.
Alternatively, some doctors would choose not to practise a particular discipline. An MDO charges a very high fee for obstetricians. I have several obstetrician colleagues who have decided not to deliver any more babies. They still practise gynaecology where MDO subscriptions are lower.
In the United States, MDO subscription rates for obstetricians are so high in some states that they have a shortage of obstetricians.
In 2019, Singapore saw a handful of high-profile SMC cases involving orthopaedic surgeons. Many of them are expecting their MDO premiums for 2020 to see a huge jump.
OTHER INDIRECT COSTS
Former President of the Singapore Medical Association Wong Chiang Yin and a group of researchers published a study this year on the effect of a DT decision to impose a S$100,000 fine against orthopaedic surgeon Lim Lian Arn.
The surgeon had administered a common hydrocortisone and lignocaine (H and L) injection on a patient without telling her about all the possible side effects.
Dr Wong found that the verdict — which has since been overturned — had led to substantial changes in doctors' practices. Fewer doctors were willing to do H and L injections at their clinics. Those who continued doing so decided to charge more for the procedure.
Similar behaviour changes have been observed after each SMC verdict.
For example, after a paediatrician was suspended for three months for missing a diagnosis of Kawasaki's Disease (KD) in 2017, many general practitioners and even ambulatory paediatricians referred more febrile children to emergency departments in hospitals.
As untreated KD can lead to cardiac abnormalities, my paediatric cardiologist friend also saw a rise in referrals for echocardiograms for children with fever.
In short, an unintended result of certain SMC rulings is the practice of defensive medicine by doctors, which leads to higher healthcare costs for patients.
So what can be done to make SMC's disciplinary process less costly?
No expert has the answer.
Most countries just helplessly see their MDO premiums rising gradually over the years, due to more complaints and civil suits against doctors.
Some countries promote mediation where the legal costs are lower. But in Singapore, there is less incentive to do so. Patients do not have to pay any fees when they lodge a complaint against a doctor at SMC, even if the case is later found to have no grounds. But patients would have to pay for mediation.
Perhaps, doctors can learn from lawyers and accountants.
According to the Law Society, anyone who wants to file a complaint of professional misconduct against a lawyer may be asked to put up a deposit of up to S$1,000 to cover costs incurred by the lawyer in defending against the complaint.  
If an independent inquiry panel finds the complaint frivolous or vexatious, it can order the complainant to use the deposit to pay the respondent lawyer costs incurred in the inquiry proceedings, including expert witness fees, transport costs and the lawyer's own legal fees.
The Institute of Singapore Chartered Accountants also requires a deposit of S$1,000 on any person lodging a complaint against a member which will be used as payment for any costs and expenses incurred in dealing with the complaint. "Where the complaint is found to be frivolous or vexatious, the sum deposited shall be forfeited," it says on its website.
It is time MOH and SMC consider imposing similar rules on complainants, including getting them to pay costs if their cases are dismissed, so as to deter frivolous and unnecessary complaints.
MOH should also take legal action against complainants who make false accusations against doctors. After all, complainants have to make a statutory declaration when lodging their complaints.
These proposed measures would not deter genuine complaints. In fact, if unnecessary and frivolous complaints are filtered out, SMC can focus its resources on the genuine complaints.
Many doctors hope that the MOH workgroup's final recommendations would include measures to clamp down on vexatious complaints by patients.
This would go some way in making the SMC disciplinary process fairer. More importantly, it would help to prevent healthcare costs from spiralling upwards due to defensive medicine. 
ABOUT THE AUTHOR:
Dr Desmond Wai is a gastroenterologist and hepatologist in private practice.
CORRECTION:
An earlier version of this commentary stated that the Singapore Law Society charges an administrative fee of S$1,000 when someone lodges a complaint against a lawyer and that if the complaint is found to be vexatious or untrue, the complainant would have to pay for the costs of the investigation and loss of income of the complainee. This is incorrect. There is no administrative fee to be paid for filing a complaint, but complainants may be required to put up a deposit of up to S$1,000 to cover costs. If the complaint is dismissed by an independent inquiry committee, the deposit will be used to pay the respondent lawyer costs he has incurred in the inquiry proceedings. Such a cost order does not extend to the costs of the inquiry committee and/or to the loss of income of the respondent lawyer. We apologise for the error.