Drawing strength from how Singapore overcame past crises
Come what may, take heart. Ordinary people can do extraordinary things.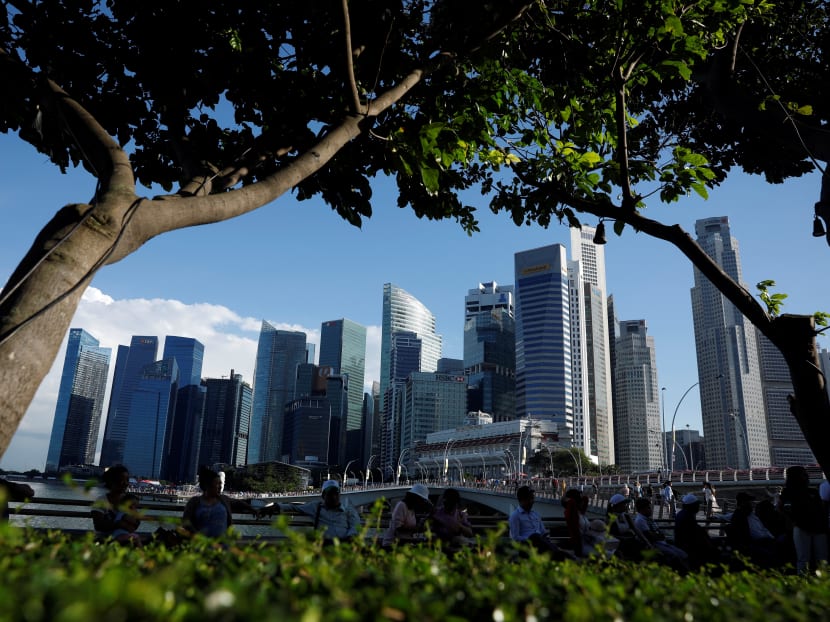 Come what may, take heart. Ordinary people can do extraordinary things.
I was nine when the Hotel New World along Serangoon Road collapsed in 1986. Singapore had never had a crisis like that.
We were proud of our safety record, and zero tolerance for corruption meant we didn't worry about sub-par buildings.
But Hotel New World did collapse. My dad's office was directly opposite the hotel at Serangoon Plaza, which is now Mustafa Centre. Like many that day, we were all at a loss for words.
Aged nine, I don't really remember the details. What I do remember were the groups of people at the crash site playing their part: How volunteers came to find survivors and how a chicken rice stall opposite the site fed all the volunteers and workers.
Severe acute respiratory syndrome (Sars) in 2003 was the next national milestone for me. It was the first pandemic that threatened to unwind everything Singapore had built. It was also the year I got married.
We can probably say that Covid-19 is 10 times worse than Sars in terms of magnitude and depth. But when it comes to case-fatality ratio, Sars was worse.
Thirty-three in Singapore died, including doctors and nurses who gave their lives to save people they had never met and sacrificed for grateful families they would never know. Forty-one per cent of the 238 infected were healthcare workers.
The economy took a hit and some companies had to retrench workers.
I was working full-time at RiverLife Church back then. We launched an Acts 2 Fund and Acts 2 Yellow Pages, inspired by how the early disciples shared their possessions with each other in the Book of Acts in the Bible.
As a community, we pooled together some money to ensure none of our members fell through the cracks. We listed one another's businesses and occupations in the Yellow Pages so that we could give employment or business to fellow church members.
It was completely self-organised, motivated by a passionate belief that we can all play a small part to create lasting change, critical even to the lives of just a few.
On a national level, government healthcare agencies launched The Courage Fund to support victims and healthcare workers affected by Sars.
Then in 2009, the Singapore economy nosedived. We were reeling from the aftermath of the Global Financial Crisis.
The Government took the unprecedented step of dipping into our national reserves, launching a Jobs Credit Scheme that gave companies incentives to keep their workers rather than lay them off.
In hindsight, this is common sense. But back then, it was groundbreaking.
And it worked. It gave companies some buffer to retain staff. Singapore's gross domestic product grew by 14.5 per cent in 2010.
At that time, my wife and I owned a café at Plaza Singapura. We took over the business in 2007 and were thrust into the crisis barely a year later.
We kept all our staff and just about managed to stay afloat because our economy rebounded quickly enough. The aftermath could have been worse, and so could our business and lives.
2011 saw Singapore being hit by a second big epidemic, H1N1. Not many will recall 2011 because our lessons from Sars ensured that the nation was well-prepared. The economic impact was also limited.
But my work at the Halogen Foundation, conducting leadership development classes in schools, was badly affected as schools closed their doors to all external vendors for some months.
If there was a year in which Halogen nearly closed our doors, it would be 2011.
We lost 35 per cent of our revenue, with losses of over S$120,000 as a charity. What pulled us through were our donors and also, my team.
They supported our decision to delay their Annual Wage Supplement salary payment at the end of the year.
In all my years of being an employer, I had never paid my staff late nor had the need to delay their salary. It was our first and last time.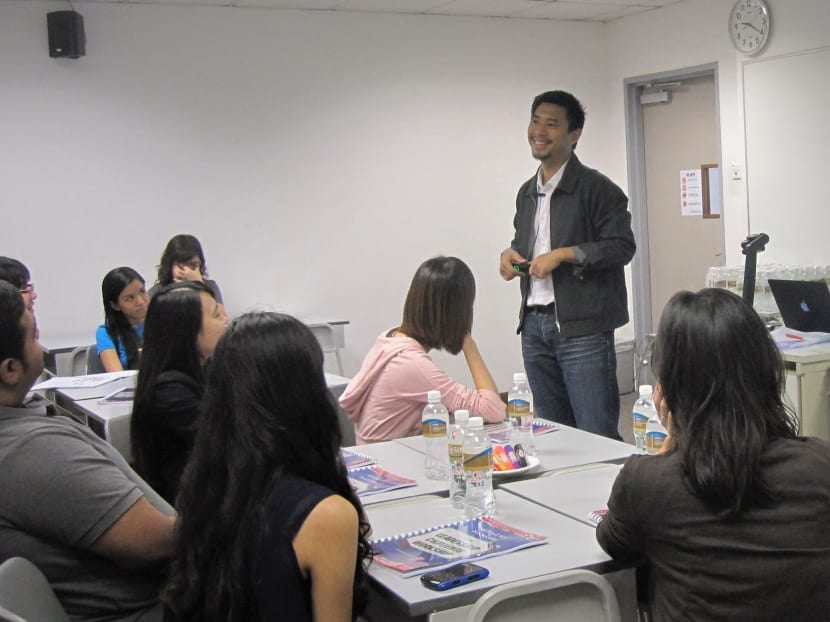 And here we are in 2020, in the midst of the Covid-19 pandemic.
In all the crises that I have experienced first-hand, I am grateful that my loved ones and co-workers came out of each episode alive and emerged stronger.
But there were those who had suffered and never recovered. I was just lucky. We were just fortunate.
Beyond good fortune, I have observed a common attribute that made overcoming each crisis possible: A people that responded when called upon.
I see that same resolve, ingenuity and resilience today.
At the Majurity Trust which I lead today, we have seen over 100 ground-up initiatives started by Singaporeans and residents from all walks of life, and which support fellow Singaporeans and residents from all walks of lives.
Supported by the Singapore Strong Fund, individuals have packed Care Packs for the elderly and migrant workers.
They have gone to dormitories to reach out to our migrant workers and prepared free meals for taxi drivers. They have donated and refurbished laptops for kids who need them for home-based learning but cannot afford a computer.
These are not your national leaders or famous personalities. These are ordinary Singaporeans doing extraordinary things.
Some are our friends. Some are complete strangers. That, for me, is what Singapore is all about — beyond the glamour, the city skyline, the Westworld-worthy architecture and Unesco World Heritage Sites.
When I see Singapore, I see our people. I see a young country coming into its own because of the struggles we have overcome together.
A nation is shaped by crises and victories collectively endured and enjoyed by her people. Countries that have a far longer history have richer cultures because they have more shared memories as a people.
So will we, as we grow.
2020 will be a difficult year for Singapore. It will be talked about for generations to come. Of that I am certain.
While I have no crystal ball for what is ahead, we can look to our past to inform our present, which will impact our future.
If you are facing any challenge that you don't know if you can overcome, just look back in history and know that you have generations of people like you who simply responded when called upon, who stood up to be counted when needed.
Let our history be that light that illuminates the path for you, in our journey onward as Singapore, come what may.  
ABOUT THE AUTHOR:
Martin Tan is executive director of The Majurity Trust, a philanthropic organisation. He was formerly executive director of the Institute for Societal Leadership and a co-founder of Halogen Foundation. This piece first appeared in The Birthday Book (2020), a collection of 55 essays on the theme "Seeing Clearly". TODAY will be publishing other essays from the book.