GE2020 commentary: How PAP performed better in SMCs compared to GRCs
Election outcomes depend on multiple factors, including constituency size and demographics, geography, and contesting parties. To analyse the effect of GRCs, I applied multiple regression to the results of the last four general elections.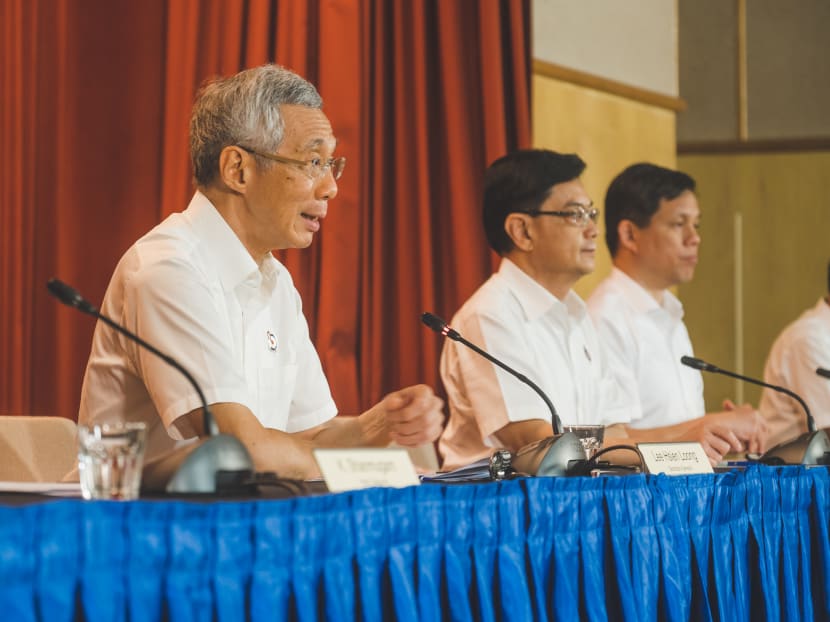 In early December 1941, Royal Navy Force Z, comprising the battleship Prince of Wales, the cruiser Repulse, and other warships, sailed from Singapore into the South China Sea.
Force Z failed in its mission to intercept a supposed Japanese invasion force. Worse still, the Prince of Wales and Repulse were attacked and sunk by Japanese bombers off Kuantan.
Until World War II, it was axiomatic in naval strategy that bigger was better. The major powers built ever larger warships, equipped with bigger guns and thicker armour plate, and they were so prized that they were called capital ships.
Yet, the advent of naval aviation, especially bombers operating from carriers, spelt doom for the erstwhile mobile fortresses.
In Singapore electoral politics, will Group Representation Constituencies (GRCs) reprise the story of battleships in World War II naval warfare, particularly given the results of the July 10 General Election?
In 1988, during the government of Prime Minister Lee Kuan Yew, the Constitution was amended to introduce this GRC concept of a multi-member district.
The Government rationalised the GRCs as necessary to ensure sufficient minority representation in Parliament. Each slate of candidates for a GRC is stipulated to include one or more candidates of specified non-Chinese ethnicity.
Over time, the Constitution was amended twice to expand the maximum size of GRCs from three to four (in 1991) and then six (1996).
Along the way, the Government's narrative changed to providing a vehicle to attract new talent into politics. In 2006, Senior Minister Goh Chok Tong remarked: "Without some assurance of a good chance of winning at least their first election, many able and successful young Singaporeans may not risk their careers to join politics."
The 2011 General Election proved to be a watershed, as Workers' Party (WP) chief Low Thia Khiang led a five-member team to win Aljunied GRC. Despite confronting a People's Action Party (PAP) slate including two full ministers — George Yeo and Lim Hwee Hua — WP won with a margin of over 10 per cent.
Last Friday, a four-member WP team helmed by 37-year old corporate lawyer, He Ting Ru, won Sengkang GRC by a margin of 4 per cent, beating a PAP team including Minister Ng Chee Meng and Senior Minister of State Lam Pin Min.
Meanwhile, WP retained Aljunied GRC with a margin of almost 20 per cent.
How did GRCs affect the performance of the PAP in elections?
Election outcomes depend on multiple factors, including constituency size and demographics, geography, and contesting parties. To analyse the effect of GRCs, I applied multiple regression to the results of the last four elections.
Multiple regression is a statistical method to analyse the effect of multiple factors on a particular outcome. Importantly, it allows the researcher to infer the effect of changes in one factor — GRCs in this case — while holding all other factors constant.
In GE2020, the PAP achieved almost identical vote shares across Single Member Constituencies (SMCs) and GRCs (SMCs: 61.5 per cent, four-member GRCs: 61.4 per cent, and five-member GRCs: 61.1 per cent).
However, a multiple regression analysis tells a very different story, after controlling for constituency population and the opposition parties.
Relative to an SMC, the PAP's vote share was 9.3 percentage points lower in a four-member GRC and 10.9 percentage points lower in a five-member GRC.  
Similarly, in GE2015, the PAP's vote share was 7.8 percentage points lower in five-member GRCs and 8.8 percentage points lower in six-member GRCs than SMCs. By contrast, in GE2011 and GE2006, the PAP vote share did not differ significantly between GRCs and SMCs.
However, I should qualify that these estimates should not be interpreted as causal evidence. In GE2015 and GE2020, the PAP may have fielded stronger candidates in SMCs and assigned weaker candidates to ride on big-name ministers in the GRCs compared to GE2006 and GE2011.
If so, then the PAP's apparently weaker performance in the GRCs in GE2015 and GE2020 might have been the outcome of a deliberate strategy.
If not, the results of the last two elections pose the PAP government with a conundrum.
GRCs, fortified with cabinet-level politicians, do impede the opposition. However, like WWII battleships, they also present attractive targets for opposition parties with capable candidates.
Indeed, since losing the Aljunied GRC in the 2011 General Election, the PAP stopped fielding ministers there, which could be interpreted as conceding the constituency to the Opposition. The PAP might possibly do likewise in Sengkang in the next election.
Worse still, opposition parties can also play the GRC strategy. Dr Tan Cheng Bock leveraged his personal popularity in the area to garner over 48 per cent of votes for his Progress Singapore Party in West Coast GRC.
As the best loser in GE2020, PSP will get two Non-Constituency Member of Parliament seats.
As for the utility of GRCs in promoting minority representation and a smoother entry point for new politicians, the contrast between the earlier and more recent elections suggest that some old assumptions may no longer be valid.
Minority candidates such as PAP incumbent Murali Pillai and Paul Tambyah of the Singapore Democratic Party did relatively well in SMCs.
In the Aljunied GRC, the WP slate comprised three ethnic minority and two Chinese candidates, yet prevailed over a PAP team of four Chinese and one minority.  
Moreover, PAP first-timers, Yip Hon Weng and Gan Siow Huang, won Yio Chu Kang and Marymount SMCs with margins of 20 and 10 per cent respectively.
The electorate and potential candidates may have matured to an extent that the need for GRCs to ensure minority representation and attract new politicians has diminished.
Indeed, in 2016, Prime Minister Lee Hsien Loong announced that GRCs would be reduced in size and SMCs would be increased in number.
PM Lee said in a parliamentary speech then that while larger GRCs yielded economies of scale, smaller GRCs and SMCs gave Members of Parliament a more direct connection to residents.
In March, the Electoral Boundary Review Committee did away with six-member GRCs and reduced the average number of MPs per GRC from 4.75 to 4.65.
The multiple regression estimates suggest that the reorganisation helped to stem the swing against the PAP in GE2020.
Each SMC (up from 13 in 2015 to 14 in 2020) contributed 9.3 percentage points or more to the PAP as compared to GRCs.
PAP leaders and PM Lee would probably appreciate all of these nuances. It should not surprise if he again rises in Parliament to announce a further shrinkage of GRCs and more SMCs.
ABOUT THE AUTHOR:
Ivan Png is a Distinguished Professor at the NUS Business School and Department of Economics, National University of Singapore.  He served as a Nominated Member of Parliament from 2005 to 2006.