Gen Y Speaks: Getting millennials to care about CareShield Life won't be easy
If you're in your 30s and you've never heard of CareShield Life before or have little clue what it is about, you're probably among the majority. When the new health scheme was announced in May last year, I hardly paid much attention to it, believing that it was something meant for seniors in Singapore.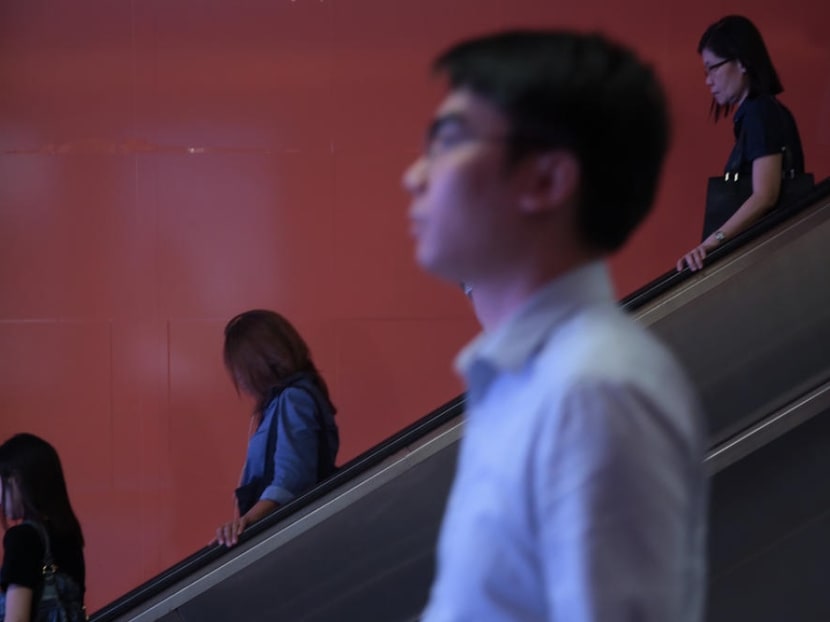 If you're in your 30s and you've never heard of CareShield Life before or have little clue what it is about, you're probably among the majority. When the new health scheme was announced in May last year, I hardly paid much attention to it, believing that it was something meant for seniors in Singapore. 
After all, it was an enhanced version of an existing scheme called ElderShield that deals with disabilities, right? 
As a reporter who covers mostly business and macroeconomic stories instead of healthcare, I must admit I glossed over details of the numerous changes that were introduced in CareShield Life, such as the Government taking over the scheme from three private insurers and a wider scope of coverage.
But things changed after I was assigned to cover Parliament's debate on the CareShield Life and Long-Term Care Bill, which provides for the implementation of the scheme.
That's when I realised that all Singapore citizens and permanent residents aged between 30 and 40 will come under the new scheme when it rolls out next year. Subsequent cohorts will also be automatically enrolled once they reach 30 years old.
Being a 31-year-old, the fact that the new policy directly affects me certainly got my attention. Now, it is no longer just for old people.
Given that a lot more people would now have to be part of this compulsory scheme, I wonder why there was little public attention to this scheme to begin with, especially among young adults. 
READ ALSO: 
Making Careshield Life and long-term disability care more inclusive
A brief check with some of my friends around my age brought out a similar range of reactions: Mostly starting along the lines of "I have never heard about it before", and ending with "maybe I should find out more". 
Of course, the surprise also came from a mental disconnect: Why is the Government roping in younger Singaporeans to be part of a scheme aimed primarily at providing long-term support for those who become severely disabled in their old age?
Senior Minister of State for Health Edwin Tong told parliamentarians last week that the rationale for lowering the entry age to 30 (ElderShield starts at 40 years old) was to keep premiums affordable. If you spread out payments over a longer period, naturally you would pay a lower amount every year. 
Notwithstanding the validity of this point, disability is still a topic far removed from the minds and realities of the everyday young Singaporean. Career, relationships, friends and family would take precedence over the remote chance one may be severely disabled some 30 years down the road. 
That's not to say millennials do not know about the importance of long-term planning. We hear it all the time, but it takes a lot of discipline to actually do it and start caring about disability insurance. 
One way to get around the younger folks' disinterest in disability insurance is to make the scheme compulsory, which is exactly what the Government has done. 
Doing so would also mean that as a society, we are pooling risk across a larger community, and getting more low-risk individuals to share part of the burden with higher-risk individuals. 
After all, altruism is not a trait intrinsic to human nature.
While I do not have a problem with the scheme being compulsory (this is even though I have already bought my own disability insurance), it is unsurprisingly a contentious issue for Singaporeans around my age.   
Currently, only those born before 1980 are able to opt out of the scheme. 
One unintended side effect with making CareShield Life compulsory is that it would likely take away responsibility on the part of young Singaporeans to find out more about this scheme and the importance of disability insurance. 
Beyond checking the cost of premiums that will be deducted from our MediSave accounts and the payouts we might get, there is no incentive for us to "do our homework", since there is nothing we can do with whatever knowledge we have gathered about disability insurance. 
So how do we get more younger Singaporeans to understand the importance of disability insurance and the concept of risk-pooling? 
Through my coverage of the debate, I realised that the Health Ministry relies on data and statistics when explaining to several Members of Parliament why the scheme is designed this way. 
Not that these are not important but tell a young person that one in two healthy Singaporeans aged 65 could become severely disabled in their lifetime (a figure frequently mentioned in reports by the ministry), and I think a more likely reaction would be "really meh?"
To be fair, it's not easy to convince young people of the importance of disability insurance and risk-pooling. But getting their assent through logic and statistics may not yield much as well. 
One way to do so is through real-life examples of how disability insurance has proven to be helpful to other young Singaporeans who are disabled. 
In other words, storytelling. Think educational efforts beyond the usual roadshows and pamphlets. 
Another feature of CareShield Life that has gotten a lot of attention is the fact that women have to pay higher premiums than men, just like ElderShield. As a young woman, it is no surprise then that this is something I do not agree with. 
Much like the explanations put forward on setting the entry age of the scheme at 30, the Government's rationale for differentiated premiums was based on statistics, data and actuarial science. Women live longer and therefore have a higher risk of disability. 
Several Members of Parliament (MP), as well as Nominated MPs, both men and women, took the stand and advocated for gender-neutral premiums, even after Mr Tong reiterated how actuarial data is supportive of differentiated premiums.  
While the rationale is valid, I feel that it's a rather cold and clinical application of numbers to policy design. Again, numbers are important, but it's not everything. 
The fact that no Singaporean has a free choice in this scheme means that someone out there is already bearing the risk for someone else — whether it's a younger person for an older person, an office worker for a taxi driver, or a non-smoker for a smoker. 
If there are no differentiated premiums based on these lines, why then one based on gender?
All said, it is perhaps true that a mandatory national insurance scheme will not please everyone, no matter how well it's designed. Health policies all over the world are inherently complex anyway.
The journey ahead to get young Singaporeans to understand the workings of CareShield Life could be long and challenging, but it is one that is necessary. 
ABOUT THE AUTHOR:
Janice Lim is a TODAY senior journalist covering business and local news.