Gen Y Speaks: How I get past depression by opening up, getting help
The death of my best friend in June last year affected me in a deeply psychological way I could never have imagined. For months, I tried to shove my grief to the back of my mind to focus on my work and family, but it never went away. I finally decided I had to tell my editor and parents, and to seek professional help. I am glad I did.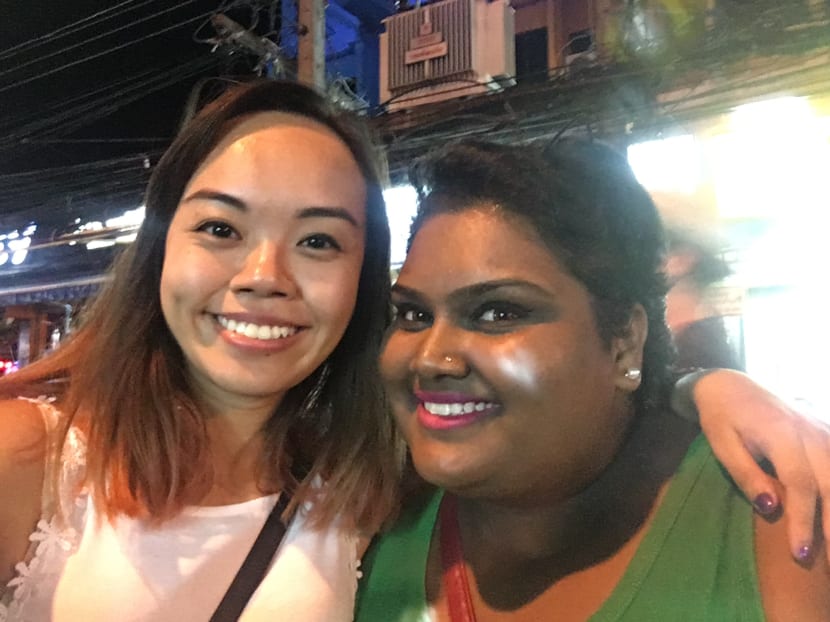 Last year, a few months after my best friend unexpectedly died, I found myself crying my eyes out at the rooftop of Marina Barrage.
It was an ill-advised outing with some friends, given how I was not prepared to go back to a place which reminded me of my best friend.
About six years ago, both of us were among a group of schoolmates who had spent an afternoon there, having a picnic and trying to fly our kites. It was the first time we had visited Marina Barrage after it opened in 2008.
I always planned to go back there with her someday, but I never did. In June last year, the day after her 24th birthday, she died of complications from pneumonia in the intensive care unit at Singapore General Hospital.
I was taking a nap when she took her last breath, having decided to visit her later that day. I remember, as clearly as it happened yesterday, waking up to multiple calls and text messages from our friends and her family members, saying she was gone.
My life changed from then on. Besides the fact that my most trusted confidant was forever gone, her departure left me saddled with immense guilt and — inevitably — depression.
I was anguished over not being there for her during her last moments, and for not somehow preventing it.
It might seem ridiculous. After all, I could not have predicted what happened. She had been sick for a long time, having been diagnosed with lupus (an autoimmune disease), though she had been on the mend and was looking forward to resuming her usual activities.
Logic does not matter, however, when you are grieving.
A month after that, I began working full-time as a reporter at TODAY. Journalism comes with long, unpredictable hours and when you start a new job, you want to make a good impression on your bosses.
For months, I tried to push my feelings to the back of my mind in order to focus on my work and family. When I wrote stories on mental health, I found myself empathising with my newsmakers, but refused to voice my feelings to my supervisors and colleagues for fear that they would not understand or think less of me.
It started taking a toll. I suffered from insomnia and frequent crying jags. I soon realised I was falling into a pit that every mental health expert I spoke to had talked about.
And my biggest fear was that there would be a stigma attached to my name if I opened up about my problems.
It came to a head earlier this year, when I felt so down I could not bring myself to get out of bed. I finally decided to tell an editor about it.
I was met with great understanding and concern, which pleasantly surprised me. In retrospect, all my assumptions were rooted in what I read, and not from firsthand experience.
Surveys such as the National Council of Social Services (NCSS)' 2017 study on attitudes towards persons with mental health conditions in Singapore say it all — it found that more than five in 10 people are not willing to live with or nearby, or work with, a person with a mental health condition.
Moreover, five in 10 believe that people with mental health issues should not be given any responsibility, while seven in 10 believe that people with mental health issues experience stigma and discrimination in their daily lives.
Perhaps I was lucky, as my supervisors, friends and family all turned out to be supportive. But certainly, it would have done me a lot more good if I had opened up earlier about my depression.
It is time for more people to speak up about their mental health issues, especially those suffering lifelong, more severe conditions who deserve the understanding and support of those around them.
"High-functioning depression" is also becoming more common here. My colleague recently wrote a report profiling some young Singaporeans who may seem fine, but are hiding and managing their conditions through medication and exercise, among others.
It perfectly illustrates how one could be functioning on the outside but is struggling inside, like how I was last year. It also makes it that much harder for loved ones to spot signs of depression or mental health issues.
There are early warning signs that people can look out for, Ms Tracy Wee, principal medical social worker at the Institute of Mental Health (IMH), told me. These include trouble sleeping, changes in diet, loss of interest in activities that he/she used to enjoy, withdrawal from society, or even alcohol or drug use.
"The stigma associated with mental health conditions and a lack of understanding of mental health symptoms and problems often cause fear and distress in sufferers, and contribute to their reluctance to seek professional help," Ms Wee noted.
At the workplace, employers need to send a clear signal to staff that mental health matters, and by being open about it, will lead to support and not discrimination, said Ms Li Zhong Ying, principal occupational therapist at the IMH's Job Club.
She suggested that employers can also make adjustments to help employees with mental health conditions, such as extra supervision, checking in regularly on their mental health, and providing education for co-workers to learn about these issues.
Since telling my supervisor, who allowed me to take some time off to deal with my issues, I have begun getting proper help from mental health professionals. I also finally shared my feelings with my parents, whom I had kept in the dark as I did not want to burden them.
Seeking proper help allowed me to get better. Campaigns to correct misconceptions and raise awareness of mental health issues, such as NCSS' Beyond the Label campaign that was launched last month, definitely help too.
It's been almost a year and a half, and I am in a much healthier state mentally now than I was before.
Many things still remind me of my best friend, and I still feel some remnants of guilt. After all, nothing will bring back my best friend and things will never be the same.
But with every day, it gets a little easier. I can now look back on the times we had — like when we and our other best friend got incredibly seasick during a trip to Phuket and found it hilarious afterwards — without wanting to sob.
That is always a good sign of progress.
ABOUT THE AUTHOR:
Louisa Tang is a TODAY reporter who covers health, security and environmental issues.
HOW TO HELP LOVED ONES WITH MENTAL HEALTH ISSUES
Ms Tracy Wee, principal medical social worker, Institute of Mental Health:
Provide support by showing concern and initiating a conversation. Give your loved ones enough time and space to talk, and listen as much as you can. If they are not ready to talk, offer to do so at another time, or let them know they can come to you when they are ready. Even if they don't share much, just spending time together assures them that you care.
After understanding what they are experiencing, gently suggest the possibility of seeing a professional so that they can be diagnosed and treated. You could share what you know about professional helping services, suggest that they think about it and accompany them to seek help. Offer emotional support, and encourage them to open up.
Encourage them to continue with treatment. Reassure them that they will get better. Be involved in their care and recovery and validate their efforts towards recovery. Encourage them to be open to the therapist/doctor about their moods and feelings, especially if they feel hopeless or harbour thoughts of not wanting to live.
It is important to remain patient and not get frustrated. Keep in mind that a mental health condition is not a reflection of the person who is experiencing it.