Gen Y Speaks: I learned much from my mentor, now I am paying it forward
When I embarked on my career back in 2016, I had a mentor assigned to me at work. His name is Chon Hsing.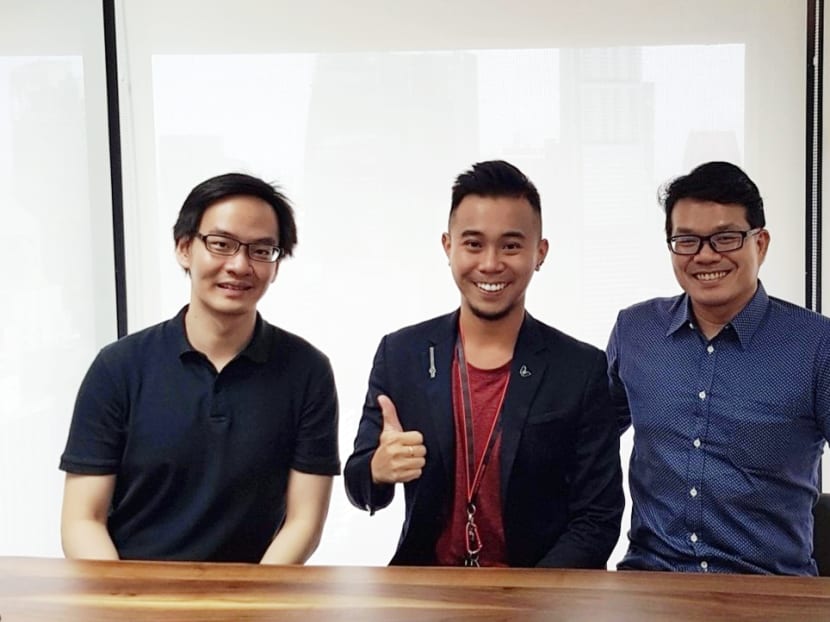 When I embarked on my career back in banking in 2016, I had a mentor assigned to me at work. His name is Chon Hsing.
As it was my first full-time job, the learning curve was steep and I faced many challenges at work. Chon Hsing, a senior staff member from another work division, patiently guided me along.
On our second mentorship session over lunch, I shared with him that I was struggling to manage my time.
I wanted to do many things at one go. He advised me to prioritise. "Do what you need to do first," I recall him saying. That afternoon, we had a long chat on how I could manage my different priorities at a sustainable pace.
Over the next year, we caught up a few times. Each time, I shared my reflections on how I could have managed certain work situations better.
His feedback never failed to help me see things from a different perspective and sharpen my thinking. Over time, I noted that the way I viewed and approached certain matters had improved.
For example, I used to lament whenever I was tasked with difficult assignments. However, I learned that lamenting only reinforces a negative mindset.
Now, whenever I get difficult assignments, I get excited because these are valuable opportunities for me to acquire new skills, and to demonstrate my competency beyond what was expected of me.
Towards the end of 2017, I got to know a staff member of Nanyang Technological University's (NTU) Career & Attachment Office who was launching the NTU Connecting Minds Mentorship Programme.
He asked if I would like to join as a mentor. I reflected on how much I have benefitted from my mentorship at work and decided to pay it forward. Hence, I took up my alma mater's offer to kickstart my journey as a mentor.
My first mentee was a first-year economics undergraduate. After getting to know one another, he shared that he struggled with behavioural-based interview questions.
So, in the following weeks, we had a few mock interviews for me to better understand his pain points. That was when I realised that he struggled because he lacked structure in his thoughts.
Hence, I recommended the Star (Situation, Task, Action, Result) method to him — a structured manner to respond to behavioural-based interview questions. He adopted this approach and applied it in our subsequent mock interviews, where we refined his interview skills iteratively.
This eventually paid off for him as he was offered an internship by a boutique investment banking firm.
He was so excited when he heard about the offer. As his mentor, I was equally delighted that I was able to make a difference to his life. That satisfaction was something that money cannot buy.
Over time, as I shared my mentorship journey on social media, I started to receive more mentee requests on JobKred — a platform hosting NTU Connecting Minds.
These students often asked questions on my profession, the work culture in the banking industry, and how they can have a head start to work in a bank. I tried to share as much as I can.
Today, I have mentored over 10 students, including four current mentees. Not all are from NTU.
In November last year, one of my younger friends saw my Facebook post on mentorship and asked if I could mentor him. As we knew each other since our school days, I readily agreed.
The following week, we caught up over dinner. During our conversation, I found out that he was uncertain about his career direction. As a private university graduate with mediocre grades, he shared his lack of confidence in competing with other better candidates.
I advised him to apply for graduate talent programmes as the job rotations would help him better understand where his interests are.
"If you try, you may get something. If you don't try, you won't get anything at all. Have faith in yourself," I told him.
Over the next few months, I helped to refine his resume and provided him with interview tips.
Guess what? He was eventually offered a graduate talent programme at a prestigious airline company.
When he shared this piece of good news with me over the phone, he could not stop thanking me. I was overjoyed too.
But really, all I did was merely let him see hope in himself. It was his own courage and diligence that earned him the job.
As a mentor, there were so many things that I have learned from my mentees.
Once, while having lunch with one of my mentees, I asked if she would like a straw for her ice lemon tea.
She shook her head before taking out a metal straw from her bag and said: "I am playing my part to reduce the use of plastic… It is a small effort, but if everyone chips in a little, the conservation effort adds up."
That inspired me to be more aware of my consumption patterns. It was also a great reminder that change begins from self.
Being a mentor has also helped me to sharpen my leadership and time management skills. More importantly, it has moulded me into a better individual through self reflection after every mentorship session.
I would often ask myself these three questions: What have I done well? What could I have done better? What is the one thing that I would like to improve during the next session?
Over time, I came to realise why I am so passionate about mentoring: It was the positive impact that I could bring to my mentees' lives.
I may be young at 27 years old but age does not define our level of wisdom or how much we can positively impact the lives of others. I have benefitted as a mentee in my career; and I am now paying it forward as a mentor.
I hope more young people can come on board this mentorship journey with me. It is a gratifying journey that is about giving and growing.
ABOUT THE AUTHOR:
Ong Shen Kwang works as a project facilitator in a local bank.