Gen Y Speaks: Treat your career as a marathon, not a sprint
Three years ago, fresh from graduating from university, I was excited to embark on my first full-time job.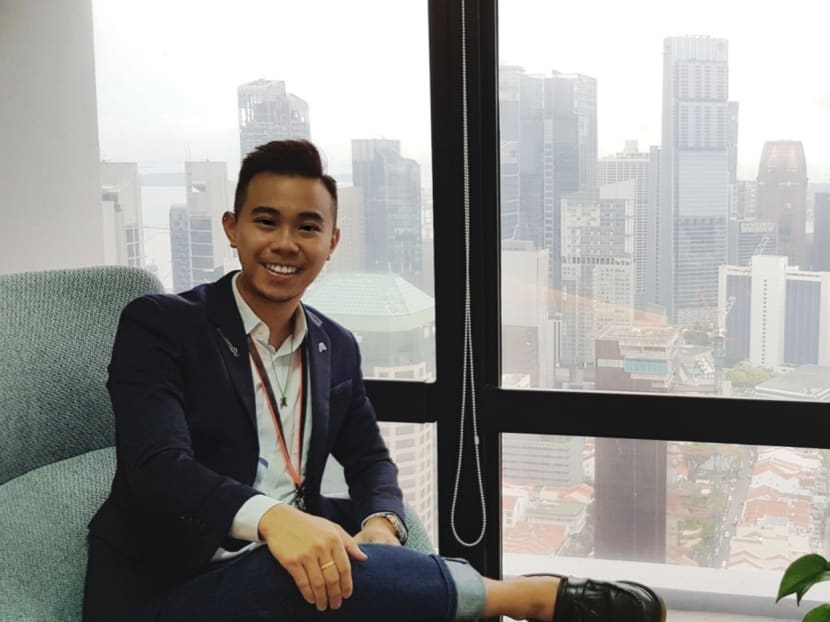 Three years ago, fresh from graduating from university, I was excited to embark on my first full-time job.
But something else was bothering me — my lack of self-confidence. As a fresh graduate with mediocre grades, I doubted whether I would be able to do well at work. I was afraid to be seen as incompetent.
Hence, back then, I spent a lot of time perfecting my technical knowledge as a process facilitator at a bank. Very soon, I started feeling jaded — and I knew that it was a sign of burnout.
Still, l kept at it, determined to capitalise on my youth to accelerate my career progress. That perspective, however, changed after my father underwent a knee operation in 2017. I did not even know he had problems with his knee.
"Why didn't you share what you were going through?" I asked.
He replied: "l thought I could tolerate the pain; but it got worse. Furthermore, everyone was just too busy."
I felt guilty for neglecting my family because of my career. The next few weeks were a trying period for me. Besides my self-doubt, I had difficulties managing my time between work and family and was facing a steep learning curve in the office.
But over time, I managed to overcome these issues and I would like to share some valuable lessons of my journey with those embarking on their own now.
First, it is important to have a positive frame of mind. A few months into my job, I knew I needed to overcome my lack of self-confidence.
I sought advice from my brother who said: "If you continue to condition yourself to think that you are incompetent, then you will really become incompetent."
It struck me that it was my negative thoughts which were holding me back.
With that, I changed my mindset from "I am just the average joe and hence I can't do big things" to "My potential is as limitless as I imagine it to be".
This has helped me to be more vocal at work; not afraid to offer what I think are useful suggestions or to ask questions when something bothers me.
It is also the duty of an employee to proactively schedule regular pulse checks with his or her supervisor. In the beginning, I never asked for feedback as I feared hearing anything negative. However, that meant that I never got to know my strengths and weaknesses.
Over lunch one day, my supervisor told me: "We take charge of our own careers. We decide the pace of our career progression."
That gave me courage to initiate the first pulse check with my supervisor the following month. It turned out to be a meaningful session for me to know how I have fared and how I could do better. Today, I never hesitate to approach her for feedback on my work.
Third, soft skills are as important as hard skills in the workplace. I spent a lot of time honing my hard skills – but I soon realised that I was not as good when it came to managing workplace relationships. At times, I lost my cool during heated discussions and jeopardised my relationships with my colleagues.
To improve my interpersonal skills, I attended self-development courses and read books. I also had mentors who generously shared their experiences. These allowed me to be more aware of my blind spots to control my emotions better. Now, I find it much easier to put my points across in a firm but non-offensive way.
I also learned to maximise my idle time. Every day, I spend about 90 minutes commuting to and from work. I make use of the time to watch bite-sized e-learning videos to enhance my technical knowledge. I also deliberately shorten my lunch break to jog around my workplace. It helps to recharge me for the rest of the day at work.
The final and most important lesson I have learned is this: Always be there for our family members, just like how they would be unconditionally there for us. Since young, my family has been my biggest pillar of support. Yet, I failed to take notice of my dad's knee condition.
Now, I make it a point to spend more time with my family and we are much closer than before. My colleagues have also noticed a change in me. They told me that compared to three years ago, I look happier. This has positive spill-over to my performance at work, particularly in my readiness to take on more responsibilities to prove my worth.
I am glad my efforts have paid off — a few months ago, I received my third promotion in three years.
Many young professionals are eager to climb up fast in their careers. I was once like this. But we should treat our career as a marathon, not a sprint. 
Doing well at work requires earning the trust of our bosses, putting our best into the smallest task assigned to us and doing the right thing even when no one is watching.
At the onset, we must identify our long-term career goals, set milestones to pace ourselves to work sustainably, and to celebrate every milestone as we inch closer to these goals. 
There is no need to rush and be too over anxious, because you could miss the big picture as well as the little things that can set you up for a successful, meaningful career. 
ABOUT THE AUTHOR:
Ong Shen Kwang works as a project facilitator in a local bank.