Gen Y Speaks: Volunteering helps us to see the world in a different light
The first time I did volunteer work was when I was in Secondary One. My classmates and I helped to clean up several one-room rental flats near Holland Village occupied by elderly residents. Truth be told, I felt somewhat indifferent to the activity.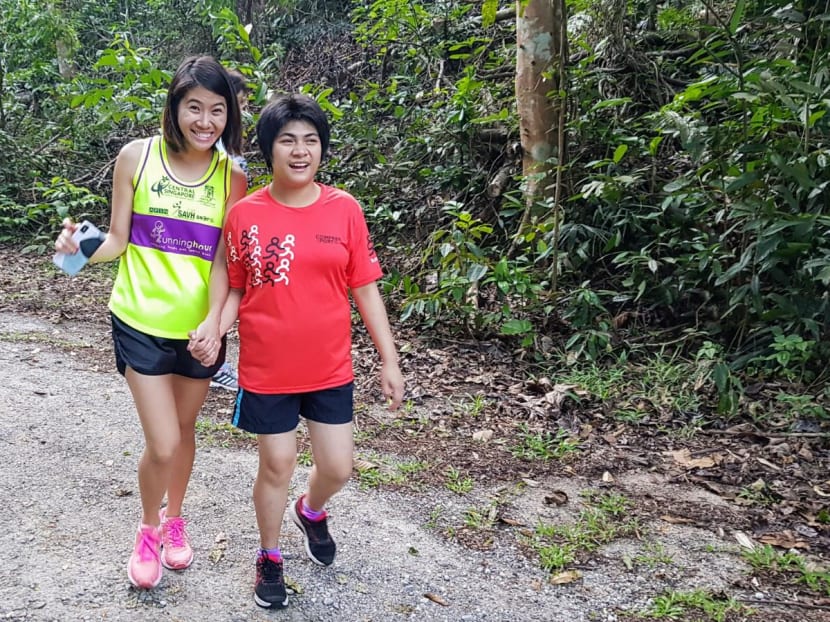 The first time I did volunteer work was when I was in Secondary One. My classmates and I helped to clean up several one-room rental flats near Holland Village occupied by elderly residents.
Truth be told, I felt somewhat indifferent to the activity. It was just something I had to do because the school said so. But the experience left an indelible mark on me.
I grew up in an upper-middle income family and went to an independent school. Life in this bubble was comfortable, and I thought this reality extended to everyone. I was rather taken aback to learn that an elderly person had to live in such a cramped space that was a few times smaller than my home.
Another thing that struck me was the loneliness these elderly living in the rental flats felt. Most of them lived alone.
As a 13-year-old, loneliness had been a foreign concept to me. I was surrounded by teachers and friends in the day. In the evenings, I always had my parents for company. Someone I knew and could talk to was always nearby.
I wondered what would happen to the elderly if they had an accident and there was no one to help them.  A sense of helplessness overwhelmed me.
That volunteering experience opened the door to empathy for me. For the first time in my life, I got to put myself in the shoes of someone less privileged. One half of me felt lucky not to be in their situation. The other half felt compelled to help.
Since then, I have taken up volunteering at different organisations, including an old folk's home where I help out occassionally with my church friends.
When I was in university, I also volunteered to give free tuition to underprivileged children for two to three years. I remember tutoring two students who were quite mischievous. I felt quite disappointed when they refused to listen to me. I was lost and it didn't help that I wasn't a strict person by nature.
That was a significant moment in my volunteering journey which allowed me to reflect on why I was doing what I was doing. I realised then that it was not about me and always about the students and their growth.
I adapted my methods, starting each session by spending a few minutes chatting with them and asking them about their day. I found that helped to engage them better.
On average, I now spend about six to eight hours a month volunteering at places like the MWS Bethany Nursing Home, Rainbow Centre and Runninghour.
My longest stint to date is with Runninghour, a running club that strives to integrate people with special needs into society and raise awareness of their conditions.
I have been volunteering with the club since 2013, having first learned about it when I was studying social work in university.
I found it a natural fit for me as I was interested in working with persons with special needs and enjoyed running.
Volunteers at Runninghour are paired with different persons with special needs almost every week. This means that volunteers have to constantly make an effort to learn each individual's personality and character traits. I like this approach because it also shows volunteers that every special needs person is unique in his or her own ways.
I also like that they have an annual event — Run For Inclusion — that gives interested individuals a glimpse of what Runninghour and being inclusive are truly about.
Sometimes I hear people say that we should be more accepting of persons with special needs because "they are so poor thing".
However, this is a misguided reason. Rather, inclusivity should be driven by empathy. We need to put ourselves into the shoes of less privileged and marginalised individuals and see the world through their eyes.
Volunteering helps us to do this. It teaches us how to interact with and understand persons with special needs.
For example, a boy with autism acting out in a shopping mall should not be deemed as a spoilt brat with poor upbringing, when in fact he could simply be trying to communicate his excitement, albeit in a manner which is not aligned with societal norms. Berating him is not going to solve the problem.
It is through volunteering that I learned that persons with special needs are unique individuals who have goals and dreams as well as strengths and weaknesses, just like everyone else.
Some of the persons with special needs have greatly inspired me with their determination. They frequently participate in marathons and triathlons, events that even I as an able-bodied person am hesitant to sign up for.
I remember during one training, I was paired with a visually challenged buddy for a run. Even though I knew that my role was to guide him, by the end of the run, I realised that I had hit my personal best timing because he was a lot fitter than I was. Unconsciously, he pushed me to run harder than I normally would.
This made me think about how we often give up when things don't go our way or when we face obstacles because it is the easier way out. But standing before me was someone who despite having lost his vision, did not give up, persevered to achieve his goals and lived his life to the fullest.
I was reminded to look beyond the disability to recognise the strength and resilience in my buddy.    
One of my favourite quotes is by Mary Lou Kownacki: "There isn't anyone you couldn't love once you've heard their story." 
I think it's about time we learn how to not just tell our stories, but to also listen and empathise with those about others. Although I don't know what is next in my volunteering journey, what I do know is that I'll not stop giving my time to the organisations that I am already volunteering with.
ABOUT THE AUTHOR:
Gina Chan was formerly a social worker at Care Corner Singapore. She recently graduated from Singapore Bible College and will soon be embarking on an internship in a church.