Global response to Covid-19 holds lessons for the fight against climate change
The pandemic induced by Covid-19 has exposed multiple fault lines at local, national, and global levels including issues such as racism, wealth inequality, greed, self-interest at the cost of public welfare and other similar issues.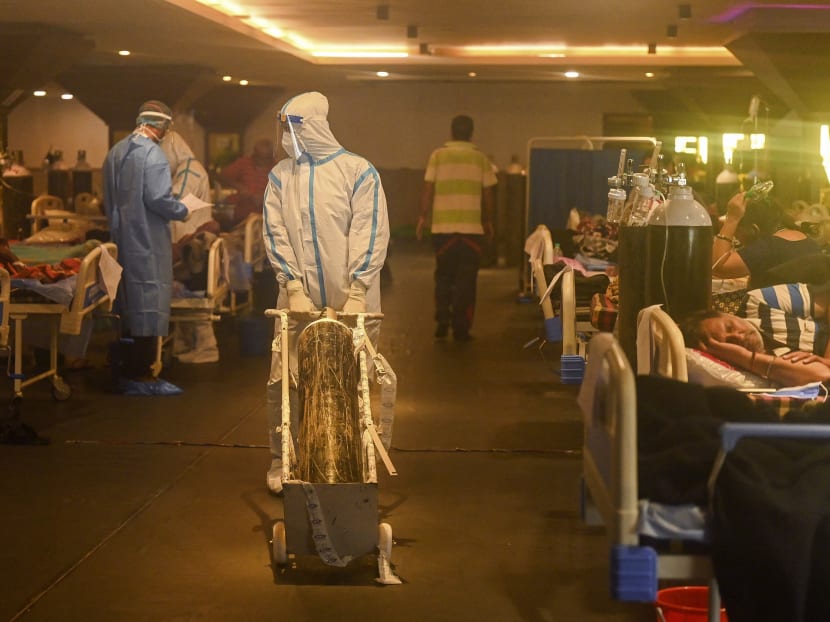 The pandemic induced by Covid-19 has exposed multiple fault lines at local, national, and global levels including issues such as racism, wealth inequality, greed, self-interest at the cost of public welfare and other similar issues.
Focusing largely on the global fault lines, many different lessons can be derived for policy makers and consumers alike.
These lessons can be applied to various scenarios, but the most significant scenario that will need these lessons will be the ongoing crisis of climate change.
PARALLELS BETWEEN COVID-19 AND CLIMATE CHANGE  
While many studies talk about the effects of the pandemic on climate change and vice versa, it is instructive to also note the similarities between the two issues and what the impact of human behavioural reactions at individual and official levels, has been on both crises. 
This comparison is appropriate because of several factors.
First, like Covid-19, climate change has many direct and indirect effects on human health and deaths across the world.
While Covid-19 is responsible for millions of deaths (and counting), climate change casualties have already begun to be seen with the onset of climate change-induced disasters such as hurricanes, earthquakes and droughts.
This has been occurring for a while now with the 2010 and 2015 earthquakes in Pakistan as well as the 2018/2019 floods in Kerala, India all caused (in part) by the same phenomenon.
Second, Covid 19 has resulted in a few winners and many losers. Global poverty has risen by 97 million in 2020, an unprecedented rise in history and one that will have long term effects. Simultaneously, wealth at the top 0.01 per cent of the world has further grown.
Forbes for instance, reported close to 500 new billionaires created due to the pandemic accelerating trends of global inequality.
Climate change also has similar effects on people. 
A Stanford University study in 2019 noted that since 1960, the gap between countries with high and low economic output increased by 25 per cent overall and that nations like Nigeria and India would have been 30 per cent richer had it not been for climate change.
This also trickles down to individuals as well, with poorer people often facing the brunt of climate change due to factors such as loss of arable land brought about by climate change (among other factors).
Third, both phenomena have proven that countries that act early and with good scientific evidence can help stay ahead of losses imposed by both Covid-19 and climate change. Those countries that imposed early limits on travelling and gatherings following sound scientific guidelines were able to restrict the virus (to some extent).
Similarly, those countries that develop protocols early on to battle climate change (such as diversifying energy usage, introducing recycling and other such measures), will have an initial upper hand in the fight against climate change as long as it is paired with good scientific guidelines.
Against this backdrop, it is instructive to understand what sort of transferable lessons come from dealing with Covid-19, when trying to address climate change.
SOME LESSONS 
Among the first lessons is that the response to climate change cannot rely on consumer habit change.
While advocates of minimalism, responsible living, recycling, and reducing usage have been crying themselves hoarse over the last few decades, consumerism itself has grown at dizzying rates.
Global energy consumption which contributes to climate change has increased by 70 per cent since the 2000s (interestingly, further increases are only seen as good signs for economic growth). This trend suggests that taking steps to tackle climate change must be top down.
A simple policy that sheds light on the importance of a top-down approach can be seen in the case of the mask policy of Covid-19.
There are very few impositions that have a more invasive implication than that of covering up the face and only a miniscule proportion of people in the world would voluntarily do this.
Yet, globally today, wearing masks is a norm — enforced by fines and imprisonment for noncompliance. This is definitive proof of the importance of a top-down approach in fighting climate change.  
Covid-19 has also proved that the reaction to it cannot be local and national but also requires immense international cooperation.
Be it in the case of imposing lockdowns, sharing scientific research, ensuring equitable distribution of vaccines globally, or allocating medical equipment, cooperation is key to preventing further outbreaks.
Moreover, because rich countries deprived poorer ones of vaccines by hoarding them, the latter's unprotected populations witnessed new mutations of the virus which is now ravaging the wealthier countries (such as the United Kingdom and the United States which are now seeing new waves).
Climate change has similar effects as well. Although some countries may consider themselves protected against it, climate change will eventually affect them too.
For instance, more developed nations which are insulated against some of the harsher effects of climate change today will be home to higher migration and consequent effects including increased local tensions, xenophobia and eventual violent clashes.
Lastly, while bringing to light some exemplary aid work globally, Covid-19 has also proven that such humanitarian help is only a band aid in the larger scheme of the virus.
It is massive government and importantly, private sector cooperation with each other and with their counterparts globally that the virus was held in check.
It is these same actors with their systemic impacts that can help reverse global warming and its negative impacts in the future if they can overcome avarice for wealth.
Global crises do not occur frequently in the same generation and yet policy makers have been given the unique opportunity to understand how outdated current systems are in trying to tackle a disaster that affects all of humanity. 
The challenge with climate change is that it is much more gradual, which is why policy steps have to be recalibrated drastically to curb the problem while also cooperating with various nations. 
Worryingly, it is far more possible that human psychology and the desire for growth at all costs will only lead to self-destruction over time.
ABOUT THE AUTHOR:
Mohammed Sinan Siyech is a doctoral candidate at the Islamic and Middle East Studies Department at the University of Edinburgh. He was previously a senior analyst with the International Centre for Political Violence and Terrorism Research at the S. Rajaratnam School of International Studies (RSIS), Singapore.