How brands can avoid being out of sight, out of mind during Covid-19
To curb the Covid-19 pandemic, governments worldwide have imposed unprecedented measures to limit business activity and the movement of people.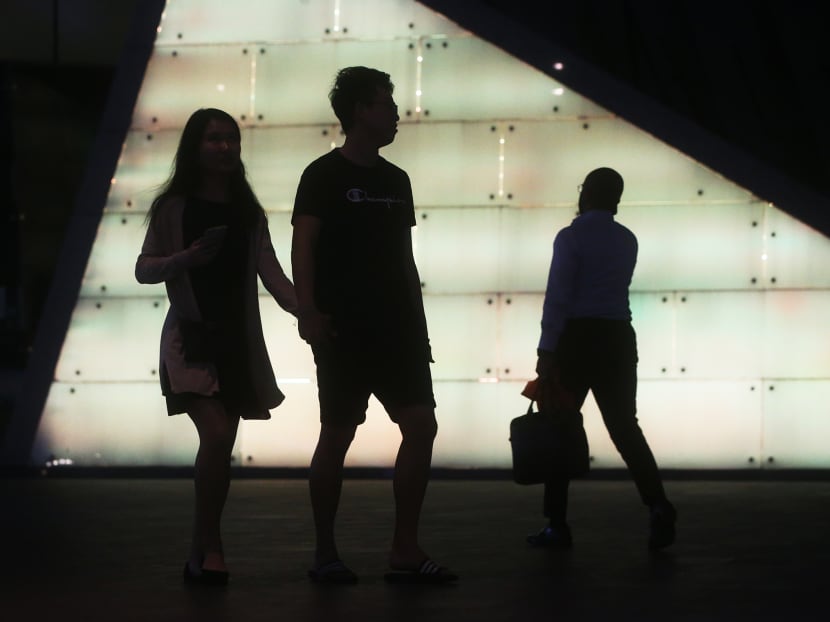 This commentary is part of a series on how some sectors in Singapore are hit by the Covid-19 crisis and what can be done to help businesses ride through it. 
To curb the Covid-19 pandemic, governments worldwide have imposed unprecedented measures to limit business activity and the movement of people.
For businesses, the lack of physical access to customers will have an impact on how they manage their brands.
Companies typically do so by creating awareness and engagement to promote customer experience and loyalty.
How can brand management be done effectively amid this challenging environment? 
DIGITAL MEDIA ADVERTISING
With traditional offline customer traffic constrained, the next best place to find them is in the digital space.
But this does not mean using the same advertising content and redeploying it directly into digital media.
This is because the psychology of consumer behaviour towards advertisements in the online and the offline spaces can be very different given the shorter attention span for the latter.  
In fact, some brands have shortened their digital video advertising to six seconds to create what are called bumper ads.
They are long enough to pique the curiosity of the audience so that they would want to continue to find out more about the brand and just long enough to serve as a brand reminder.
With brief, memorable messages, they are very effective for online audiences. Notably, bumper ads are also faster and cheaper to produce compared to conventional ads and may not even require the services of ad agencies, elaborate props or studio facilities.
Branding practitioners working remotely can easily use free online tools to create engaging animation with clever messages.
LIVESTREAMING 
Livestreaming has become a hit for many consumer brands like Shopee and Lazada in Singapore. Coupled with the use of an influencer or key opinion leaders (KOLs), livestreaming can provide a high level of interaction with the brand. 
During China's lockdown, many KOLs were fully booked for life streaming.
This trend is picking up quickly in Singapore. Local brand and watch retailer H2Hub is one which has actively used livestreaming events to engage timepiece enthusiasts.
Luxury brands that are typically considered to be more conservative and exclusive have also joined the bandwagon.
Due to Covid-19 restrictions, Dior recently replaced its conventional fashion show with a livestream event to showcase its autumn/winter collection via Weibo. It drew 12 million views and can be considered a success.
Another example which worked — a live streaming "online clubbing" campaign by JD.com alongside Chinese record label Taihe Music Group and multiple international alcohol brands.
Similarly, business-to-business outfits which used to depend on conferences, road shows and personal pitches to connect with potential clients have turned to online conferences.
Guest speakers and industry experts are invited to give a series of live webinars coupled with live streaming of question and answer sessions. According to American market research firm Forrester, several event management companies threatened with "extinction" have also reinvented themselves to offer such livestreaming conferences options.
Video conferencing tools such as Zoom have become popular means for sales executives to conduct pitches to their prospective clients.
ENGAGING CUSTOMERS ENGAGED 
Apart from trying to draw new customers, brands need to continue cultivating their relationship with existing clients. The old adage "out of sight, out of mind" could very well apply when customers are neglected.
Fitness centres such as Fitness First in Singapore have been using video streaming features from social media to continue their training and workout sessions with their members.
Some other centres complement these with recorded videos to provide a service to those who want to work out alone at their own time.
Beauty and wellness salons that depend on personal service could compensate this via short YouTube videos, social media posts or personalised messages to provide beauty advice and tips to their existing customers.
In turn, they can encourage customers to purchase their in-house branded shampoo, essential oils and creams online with instructions on how to apply them.
Australian beauty salon Ella Baché is one that has taken lockdown measures in its stride.
It created a virtual salon that offers its work-from-home customers complimentary digital beauty services at home coupled with skin consultation via video chat by a therapist. This will encourage its customers to make orders for its products online.  
Genuine emotional connection with customers is essential for cultivating relationships. Many brands have stepped up to contribute to their community in this difficult time.
Some have used their social media platforms to send regular encouraging messages and videos to their customers to inspire and uplift them.
Apart from monetary contributions, some brands have turned to producing essential items to protect the society and healthcare workers. For instance, LVMH and Estée Lauder have converted some of their perfumery and fragrance production factories to produce hand sanitisers to be donated to hospitals and patients inflicted by the deadly virus.
Local brand Hegen, known for its innovative milk bottles, has committed to donate 1,000 sets of their products to "supermums" who made sacrifices as healthcare workers.
All the practices I have shared here suggest that there will be a new paradigm shift in the way brands engage their target audience. Multiple digital engagement avenues is the new normal and this will require all staff to be involved, with the management taking the lead to drive change from within to inculcate new mindsets.  
Consumers will gravitate stronger to brands that captivate their attention and those that will fulfil a combination of emotional and functional needs through a period of great uncertainty.
As challenging as the economic environment can be due to Covid-19, businesses that can adjust quickly to connect with existing and new clients will be well placed to survive and even thrive.
More personal relationships between brands and customers using digital means such as livestreaming, direct video interactions and social media engagement will be the new norm.
When this storm is over, we will be able to take Covid-19 out of our lives, but brands will definitely retain some of these "new normal" practices to capture customers' eyes, hearts and minds.
ABOUT THE AUTHOR:
Dr Lau Kong Cheenis a senior lecturer in the School of Business, Singapore University of Social Sciences