How Covid-19 has impacted the fight against bacterial infections and antimicrobial resistance
​Every November since 2015, we commemorate World Antimicrobial Awareness Week (Nov 18-24, 2020), which aims to raise awareness about antimicrobial resistance and the threat it poses to our health, as well as to share best practices on preventing its further emergence and spread.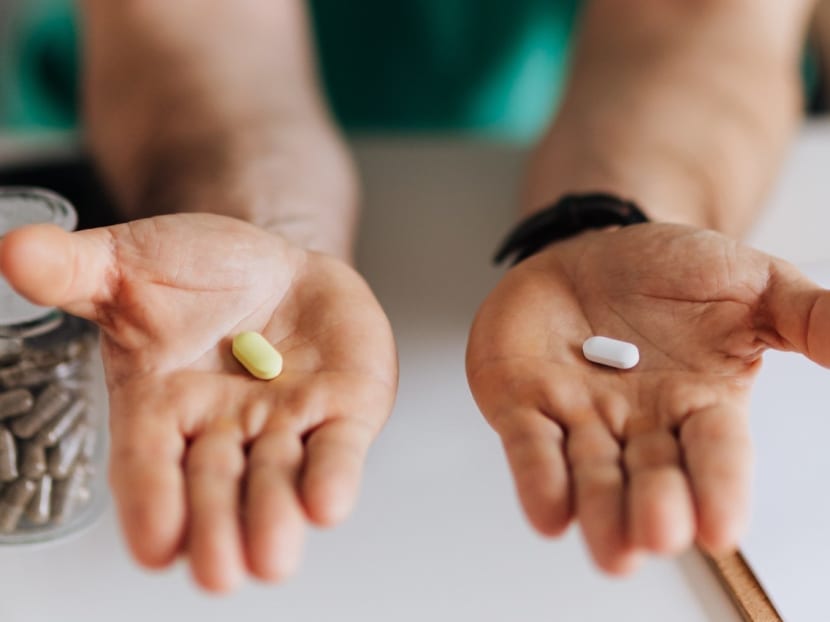 Every November since 2015, we commemorate World Antimicrobial Awareness Week (Nov 18-24, 2020), which aims to raise awareness about antimicrobial resistance and the threat it poses to our health, as well as to share best practices on preventing its further emergence and spread.
The stealthy but inexorable rise of antimicrobial resistance is reminiscent of climate change — a tragedy of the commons that is accelerated by human behaviour and activity, and one that will require cross-sectoral and global coordination in order to have any realistic chance of reversing. 
Antimicrobial resistance is the ability of microbes to survive drugs that would previously have killed them, largely due to overuse and misuse of antimicrobial medications such as antibiotics.
Antimicrobial resistance increases the likelihood of disability and death from infection, and consequently heightens the risk of medical interventions that we have come to accept as being reasonably safe because of the availability of antibiotics, such as cancer chemotherapy and surgery.
In a historic meeting at the United Nations in September 2016, global leaders unanimously committed to act on antimicrobial resistance.
Singapore launched its high level National Strategic Action Plan on Antimicrobial Resistance a year later in November 2017, and proceeded to plan and fund initiatives that improve our understanding of the local drivers of antimicrobial resistance, educate both healthcare providers and the public, and reduce the inappropriate prescription of antibiotics. 
This year, the overwhelming impact of the Covid-19 pandemic on all levels of human society has also upended progress in the control of antimicrobial resistance.
In virtually all countries — including Singapore — resources have rightly been diverted away from surveillance and prevention of antimicrobial resistance towards combating Covid-19.
Legislative priorities in many countries have similarly changed.
Efforts at developing new antibiotics have stalled.
Overall, there is also a sense of crisis fatigue that may weaken the impact of messaging such as during World Antimicrobial Awareness Week. 
More directly, in countries that faced a surge of severely ill Covid-19 cases, a similar surge in antibiotic use has been reported.
A review of medical Covid-19 articles published in July showed that over 70 per cent of hospitalised Covid-19 patients received antibiotics, while fewer than 7 per cent had an actual bacterial infection that would have necessitated their use.
Thankfully, Singapore did not experience a huge and prolonged surge of Covid-19 cases that required hospitalisation and intensive care.
In a report published earlier this month, the antimicrobial stewardship team — a multidisciplinary group of healthcare providers that monitors and provides guidance for antibiotic prescriptions — at the Singapore General Hospital described a steep rise in antibiotic use for inpatients during the first quarter of the year.
Thankfully, this declined with a better understanding of Covid-19 and a reduction in severely ill patients as those infected from the second quarter of 2020 were mostly younger and relatively well migrant workers.
This experience is likely mirrored across all hospitals in Singapore. 
Nonetheless, the pandemic has not been universally negative as far as control of antimicrobial resistance is concerned.
In part due to the continuous news cycles and public education messages about Covid-19, more people now than ever understand that most acute respiratory infections are caused by viruses such as Sars-CoV-2, which do not respond to antibiotics.  
Acute respiratory infections and — to a lesser extent — diarrheal diseases are two of the most common illnesses not only seen at polyclinics and by general practitioners, but also for antibiotic prescription.
Doctors sometimes prescribe antibiotics in case these were bacterial infections instead or if some patients ask for them.
Thankfully, the rates of acute respiratory infections have dropped dramatically in Singapore with physical distancing measures, better attention to personal hygiene and the use of face masks in public.
Even with the resumption of more communal and public activities from June in Phase Two of the reopening, the number of polyclinic visits for acute respiratory infections have remained more than three times lower than the corresponding period in 2019.
These findings are not unique to Singapore, but are also seen in countries and territories where Covid-19 has been under control, such as Australia and Taiwan.
The incidence of reported diarrheal disease rose after circuit breaker ended, but remains at just approximately 60 per cent of 2019 figures. 
Hospitals and other health facilities have also tightened infection prevention measures including greater emphasis on hand hygiene and personal protective equipment in the face of Covid-19.
These are the same measures that prevent the spread of drug-resistant bacteria in hospitals.
While it is too early to tell if the rates of these "superbugs" have fallen in a sustained manner in our hospitals, maintenance of such high standards of infection prevention will surely slow down the spread of antimicrobial resistance. 
Finally, what has been most impressive has been the speed at which many policymakers, scientists, as well as academic and private institutions have come together to develop solutions for Covid-19, both in competition and collaboration.
Diagnostic tests were developed within a couple of months, with improved iterations and novel test technologies announced at frequent intervals.
Within a year, hundreds of vaccine and drug candidates have been developed and are in different phases of testing, with the most advanced candidates being evaluated in large multi-country clinical trials involving tens of thousands of participants.
We expect at least one vaccine to become commercially available within the first half of 2021.
If even a fraction of this concerted innovation and effort is directed at the problem of antimicrobial resistance, the potential progress in developing new antibiotics, diagnostics and other solutions will dwarf the achievements of the past decade.  
In conclusion, Covid-19 has diverted attention and resources away from multiple public health initiatives both internationally and in Singapore, including efforts directed towards containing antimicrobial resistance.
In countries badly affected by the pandemic, the increased use of antibiotics may accelerate the further emergence and spread of drug-resistant bacteria.
Nonetheless, the experience of containing Covid-19 has also shown us that innovative and rapid solutions are possible if sufficient attention and resources are directed to a problem. 
Every attempt should be made to do so both here and elsewhere, as the problem of antimicrobial resistance will long be with us even after Sars-CoV-2 has faded away to become just another endemic respiratory virus. 
ABOUT THE AUTHOR:
Associate Professor Hsu Li Yang is vice-dean (Global Health) and heads the Infectious Diseases Programme at the Saw Swee Hock School of Public Health, National University of Singapore. He was formerly clinical director of the National Centre for Infectious Diseases.