Don't define digital access problem as a divide. It's more complex than that
Each crisis is different in the way it presents challenges and coping strategies for society. The Covid-19 pandemic has so far been one that mandated strict safe distancing and massive digitalisation.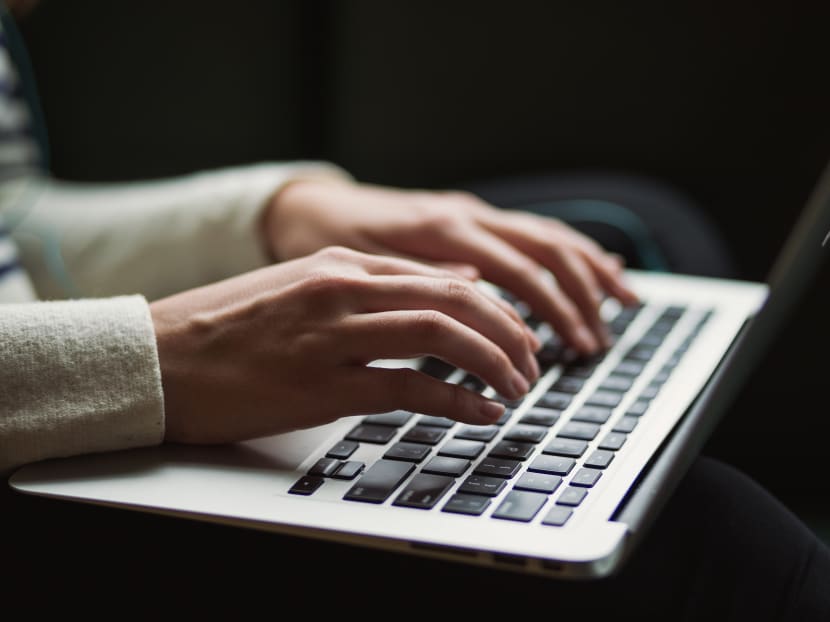 Each crisis is different in the way it presents challenges and coping strategies for society. The Covid-19 pandemic has so far been one that mandated strict safe distancing and massive digitalisation.
If any country needed a jolt towards digitalisation and realising its smart nation vision, this is it.
But the pandemic has also shown how those without access to the internet or who are less digitally-savvy can suffer disproportionately, from being inhibited in their ability to learn to being unable to conduct business operations or connect with loved ones.
The problem has been described by some observers as a digital divide, a concept that enamoured the international development community in the late 1990s.
Its poster child was the One Laptop Per Child (OLPC) non-profit initiative launched in 2005 to distribute a US$100 laptop that was backed by numerous technology firms and the United Nations Development Program.
But defining the problem as a divide delimits the focus and scope of what must be done.
Such a definition also sets up a binary division between those with access and those without with the assumption that technological access will bring about social change.
The problem is far more complex than that.
The divide is first a moving target and not a static dichotomy. In the early 2000s, for instance, the divide was between those with high speed internet and dialup access.
The second complexity is that there is not one digital divide but many.  
Digital access and literacies are far more nuanced and exist on a complex continuum because of the intersections between social, economic, and technological differences.
We should learn from past endeavours such as the OLPC initiative that when we are so focused on the invention and dissemination of technology, we often fail to address the more critical human causes of social change.
As the co-founder of Microsoft Research India, Kentaro Toyama, said: "Technology is like the engine in a car that human beings drive. You can have the fastest engine in the world, but it doesn't help unless the human driver knows where to go or how to drive."
Technology amplifies the human and institutional capacity; it does not substitute for it.
So, instead of defining the problem as a binary digital divide, we should set our sights on the goal of achieving digital equity.
Digital equity is about ensuring individuals have the capacity to use digital tools to access not just essential services and information, but also participate meaningfully in culture and civic causes.
It re-frames what must be done by going beyond the simple hack of providing digital devices to inclusive strategies of developing activities, services as well as content to ensure that individuals can use information technology meaningfully.
BUILDING HUMAN AGENCY
The consequences of a lack of digital equity and digital inclusion go beyond immediate effects on livelihoods and social interactions to include longer term impact to mental well-being as well as the erosion of cultural participation.
This in turn will have direct implications for how well we can recover from the pandemic.
We also need to recognise that merely putting a device and internet access into the hands of the child, the senior, and the business owner will not resolve the problem.
What separates success from failure in technological interventions is often not the technology itself but institutional commitment and human capacities.
If the right human dynamics are present, technologies improve lives; if not, they will not have a positive impact, no matter how well they were designed. 
In our research, we have found that establishing trusted digital entry points for people with limited digital skills can greatly accelerate learning and amplify the benefits.
During this pandemic, we have seen these such digital entry points in various forms.
These can range from a child or grandchild who is coaching her grandmother on how to scan QR codes needed for mandatory check-ins at many malls and supermarkets to a parent or guardian who has been spending time online together with a child to make sure it is educational, enjoyable and danger-free.
These intermediaries help to expedite adoption of technology and impart the required literacy and knowledge.
The Singapore Government's recent announcement that it will hire 1000 "digital ambassadors" to help hawkers and seniors adopt digital tools and learn digital skills is therefore a timely move.
But improving digital equity has to go beyond addressing individual access to technological devices and broadband networks. Gaps should be understood in the context of communities of support (or lack of), whether they be in access, awareness, attitudes or behaviours.
This can also be done by embedding fact-finding teams in the community.
The hard work, we argue, is building human agency and empowering communities so that the benefits of technology can be amplified.
This will also require developing digital competence among the populace.
To this end, the Ministry of Education this year launched the National Digital Literacy Programme to help develop tech-savvy students.
As part of the programme, all secondary school students will own a personal learning device by 2028.
But how about the digital literacy of out-of-school Singaporeans?
In Europe, the European Digital Competence Framework has since 2013 been offering a tool to improve citizen's digital competence in five competency areas: Information and data literacy, communication and collaboration, digital content creation, safety, and problem solving.
In Singapore, the Digital Readiness Blueprint launched in 2018 has recommended a set of basic digital skills for everyday activities but stops short of mapping curricula at higher levels of mastery such as job-ready digital competences.
More work needs to be done to catch up to those countries who have been implementing national and inclusive digital literacy frameworks for a number of years.
We need to find a way to bring together the work of various stakeholders such as the Media Literacy Council, the National Library Board and the Cyber Security Agency of Singapore and elevate the programmatic and campaign level efforts into a cohesive and coherent national strategy.
More work is also needed to improve under-represented groups in the information communication technology sector such as women and persons with disabilities.
Research can focus on understanding why they are not pursuing ICT education and careers so that help can be extended to them where appropriate.
This is important as it will ensure that the benefits and opportunities to be gained will ripple through them into their communities and networks.
At the heart of all the recommendations that we have made is the recognition that technology-focused solutions work to the extent that they run in tandem to strong human-centric motivations and effective institutions.
A united society will use technology to further its peoples' common goals; but a divided one does not come together even with state-of-the-art technology.   
ABOUT THE AUTHORS:
Dr Natalie Pang is a Principal Investigator at the NUS Centre for Trusted Internet and Community and Senior Lecturer, Department of Communications and New Media, National University of Singapore. Dr Chew Han Ei is an international researcher who works on the role of information and communication technologies for global development.