Private-hire driving helped me tide over a tough period. I won't recommend that to youths today
Driving for a ride-sharing firm is indeed a good way to supplement one's income or if one needs to get a job quickly. That was what I did in 2016.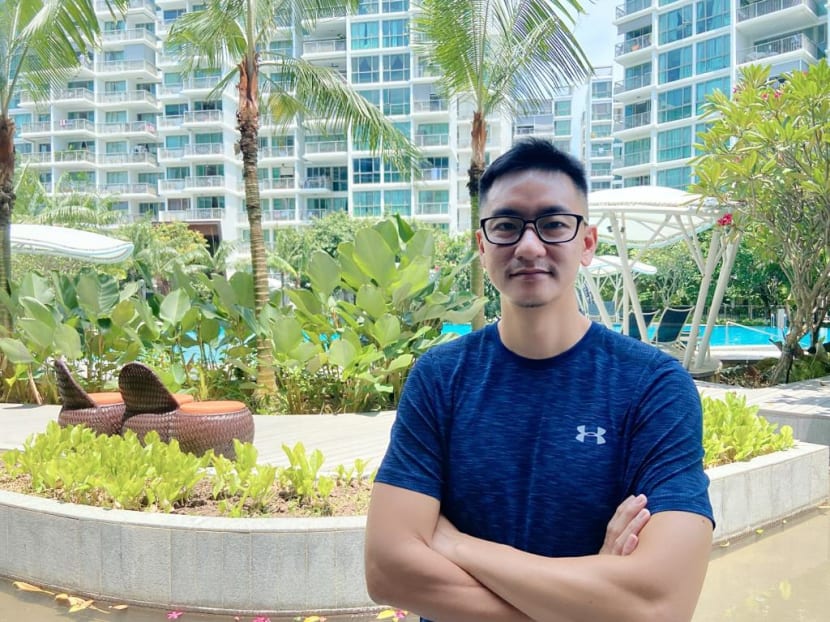 The Land Transport Authority recently announced that all new applicants for the Private Hire Car Driver's Vocational Licence must be Singaporeans who are at least 30 years old, in line with the age requirement for cabbies.
In response to the announcement, Mr Lien Choong Luen, general manager of ride-hailing firm Gojek Singapore, pointed out that young drivers form a small proportion of Gojek's overall pool of drivers and most of them work part-time.
This "suggests that ride-hailing is an important source of earnings to support (the young drivers) as they pursue longer-term objectives", he added.
Driving for a ride-sharing firm is indeed a good way to supplement one's income or if one needs to get a job quickly. 
That was what I did in 2016.
I was 36 years old then and had just left a part-time role with a tech startup.
While I reluctantly rebooted my job search and tried starting a new human resource consulting business, my bills were mounting due to expenses carried over from better days when I ran my own manpower recruitment business.
The upkeep for the penthouse and the continental car was becoming impossible. Not to mention the personal loans I was still servicing.
With four young kids to feed, I had no choice but to put our property up for sale and get rid of the car.
Still, I pondered what I could do to make ends meet. Fortunately, the ride-hailing industry offered a low bar for entry.
In those days, driving for Uber was easy. You just needed a driving licence with some years of driving experience and to be willing to complete a one-day training programme.
Because Uber and Grab were fighting for market share, the sign-up and driving incentives were generous.
I rented a Mitsubishi Attrage for 12 weeks at  a cost of S$299 per week.
With that, I officially became part of the growing pool of drivers in Singapore and was making around S$4,000 to S$5,000 per month. 
Even though this was before deducting the costs of petrol and rental, it was still a decent salary considering that I was not putting in long hours like other drivers.
Because the entry barrier was low, my wife also attended the course and would occasionally ply the roads over the weekends.
HIGHS AND LOWS
I remember my excitement doing my first ride. I kept worrying that something might screw up.
What if the app crashed? Did I have enough change for a cash payment? Was I driving too fast over the humps?
But as with all things in life, you get better over time. Work also became more interesting as I got to meet people from all walks of life.
There was the family gossiping about the plastic surgery of their cousin, the horny couple who was making out while groaning and pushing the back of my seat, and a woman in her 20s dressed up as a playboy bunny sitting next to me in a ride with multiple passengers. That was quite a distraction.
Then there were the more nasty passengers.
I remember picking up a couple of American tourists from a hotel. They thought UberX meant a larger car, and not the economical car I was driving.
My car was too small to fit in their large luggage. The man started spewing expletives about the car and my professionalism.
I had to dig deep into my customer service experience so as not to blow my top. I politely told them this will not work and guided his wife on how to book a larger car instead.
I drove mostly during the weekends to make up for the shorter hours I put in during weekdays.
I was glad I didn't pick up any friends or relatives during the weekends as I would feel quite embarrassed, having gone from a business owner to a driver.
During weekdays, I would start at 5am and come home to send my kids to school at around 7am. This would also help me avoid picking up someone I might know.
After dropping off my kids, I would go off to do some work on the new human resource consulting venture I co-founded just before I left the startup.
That was tough as a 5am start time meant I got sleepy around 5pm. Plus I could at best sneak in four rides during the wee hours of the morning.
It was a humbling experience as a ride-hailing driver. It taught me to deal with different situations on my feet and maintain my professionalism regardless of how things turn out.
My professional ego — something that probably contributed to my short-lived jobs — was well tamed over those 12 weeks as an Uber driver.
Although it may seem easy, driving can be extremely tiring work, particularly for a cautious driver like myself.
Just before the rental renewal for the car was due, I managed to secure a full-time role to run the operations for an outplacement agency. That marked the end of my journey as a ride-hailing driver.
But I remain eternally grateful that ride-hailing allowed me to buy time that I desperately needed to service my financial obligations and seek out other career opportunities. 
And the longer version of the horny couple story made for great humour to share. 
THINK LONG TERM
The industry has changed a lot since 2016. Uber is out and incentives for drivers are not as good as before. Covid-19 surely didn't help either.
Which is why I applaud the recent announcements to restrict ride-hailing drivers to be at least 30 years old.
I think it ringfences the industry for more mature workers who might find it harder to find other jobs in a relatively short time and who would arguably have more mouths to feed at home. 
Does it still pay?
Well, a Ryde driver recently shared a screenshot of his earnings of S$9,882.70 in a month — before deducting costs of rental and petrol — after 723 pickups.  
This works out to an average of 24 rides per day over 30 days. That would translate to working for at least 12 hours a day without an off day for a month. 
I reckon even in these uncertain times, someone willing to put in 10 hours a day for six days a week should be able to earn about S$3,000 a month. 
Much as I empathise with those under 30s who will now lose out on an income source, it may be for the better in the larger scheme of things.
The time of those in their 20s may be better spent trying to figure out what they want to do and in picking up skills and experience that can help them advance their career.
The income from being a ride-hailing driver may be enticing but that should be not at the expense of acquiring relevant skills and experience in a related role that gives you a better standing professionally once you figure things out.
Otherwise, you might be in the driver's seat but find yourself driving only to someone else's destination.
ABOUT THE AUTHOR:
Adrian Tan is practice leader—future of work technology at PeopleStrong, an enterprise human resource technology platform with offices in India, Singapore, Thailand and the Philippines.