I use an iPod. Why should I be ashamed?
Have you ever been tech-shamed? I thought a decade working in digital media had insulated me against being wildly off trend, but now it has been made clear that the future is leaving me behind.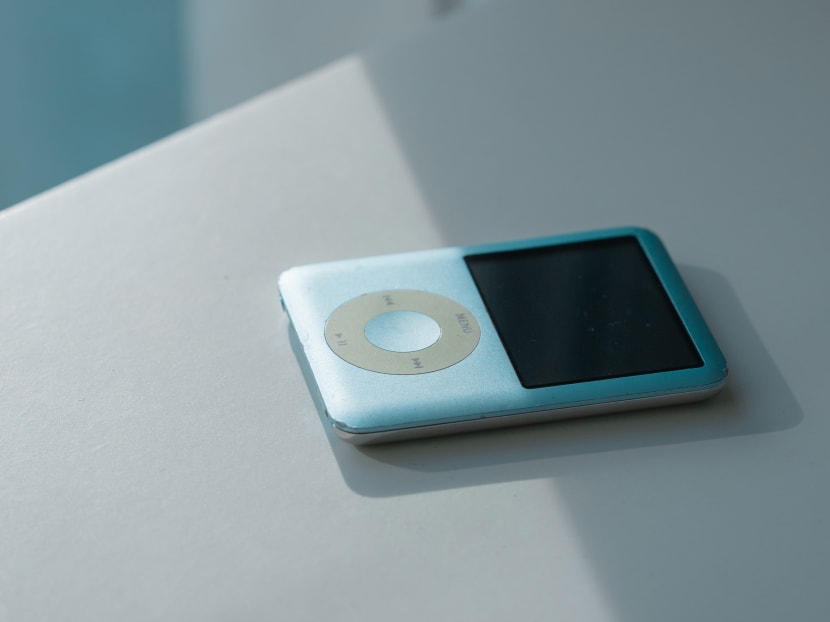 Have you ever been tech-shamed? I thought a decade working in digital media had insulated me against being wildly off trend, but now it has been made clear that the future is leaving me behind.
There have been divergences before. I don't have an Alexa. But there are many Alexa holdouts, spooked by the thought of it listening to all their conversations. If Jeff Bezos wants to know even more about my life, the least he can do is follow me on Insta.
I've also resisted earbuds, which I will only lose. But all these heresies can still be tolerated. No, the reason I'm taking abuse for my tech lifestyle choices is my iPod. In another five years it will be stylishly retro but just now it marks me out as a bit of a fogey.
Three times in the past month colleagues have spotted and derided my lovely gunmetal-grey iPod Classic and expressed shock that I could be in possession of something that is, like, you know, five years old.
It is hard to know what gives the most offence. Is it the fact that I carry this as well as a phone? Is it that I am so bourgeois as to own music when I could be renting it? Or is it just that Apple has decreed that the iPod is no longer cool?
Now I know, of course, that the iPod Classic has been decommissioned, scrubbed from the Apple product range. It is an undevice. Not only is the iPod so 2014 but, more importantly, so is the technology that underpinned it. 
The very thing that most makes me love the old device — namely, that it holds every piece of music I ever owned — is the precise reason why I should now be shunning it.
Techiquette dictates that I should be streaming my music from Spotify or Apple Music. This is the way it is, baby. The revolution will not be downloaded. 
Who listens to music they already own for free on a device that always works when you could pay a monthly charge, on top of your data allowance, to rent it instead?
I've had vinyl, cassettes, CDs, downloads and, now, streaming. How many times am I meant to pay for the same song?
It is, of course, different for those born into the streaming generation. If you have never owned an album — I can't even begin to imagine that state of existence — then it obviously makes sense. 
And since you can't stream from a device without WiFi, of course it is sayonara iPod. (I know, technically speaking, that there is the iPod touch, but get serious.)
The spawn rely entirely on Spotify although, pleasingly, the girl has suddenly got very interested in vinyl, perhaps because even for her, streaming seems too ephemeral.
There are many great things about Spotify. It is, for instance, a superb way to discover new music, which is why I have a subscription. 
But since the girl proselytises her new faves, I already have Spawnify. Furthermore, if you do not use it heavily, the recommendations always seem to be Plastic Bertrand.
But there are also issues with reliance on streaming, not least the way it burns through power on your phone. 
When I pointed this out to one of my tech-shamers, she replied airily — "Yeah, well, you have to carry a battery pack." Fair enough, but if I am carrying two devices, how about I just carry the iPod?
Of course, none of this matters. My days with this perfect device are limited by its imminent obsolescence — though I note that it has held its value in online marketplaces.
The question this trivial process raises in my head is whether I have reached a point of tech equilibrium and whether this is something one should fight against. 
I do not prefer my old iPod to streaming services because I fear the technology but because the older device is better suited to my demands. And when it isn't, I have the phone and the Spotify account.
Some argue that just as we reach an age where our fashion choices settle, so we arrive at a time where the tech you have is good enough. That is a worrying thought. 
Resistance to new and life-changing devices is the path to atrophy and I am not ready to be that guy. 
Even so, lay off my iPod. In a few years you'll all want one. FINANCIAL TIMES
ABOUT THE AUTHOR:
Robert Shrimsley is editorial director of the Financial Times. Before this, he served as the FT's chief political correspondent, news editor and managing editor of FT.com.