Improving S'pore healthcare system's response to Covid-19
The novel coronavirus, newly termed as Covid-19, has affected many aspects of both private and public healthcare systems in Singapore.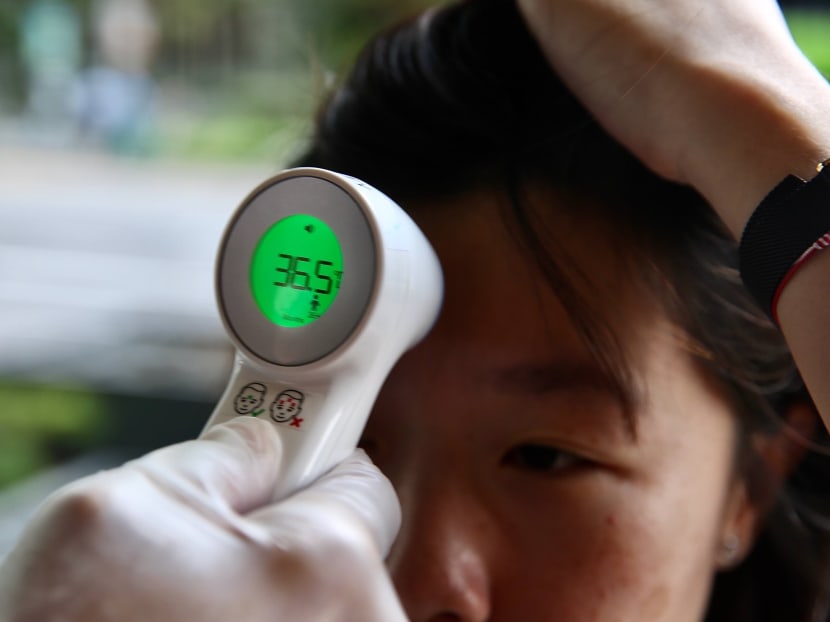 The novel coronavirus, newly termed as Covid-19, has affected many aspects of both private and public healthcare systems in Singapore.
As of Feb 13, Singapore has reported 58 Covid-19 cases. Although 15 (26 per cent) have recovered and been discharged, seven (12 per cent) are still in critical condition in the intensive care unit. Covid-19 remains a fearful disease among the general public.
Since the discovery of the first community outbreak on Feb 7, the Ministry of Health (MOH) has raised the Disease Outbreak Response System Condition (Dorscon) from Yellow to Orange, and implemented a series of measures to control its spread.
As a gastroenterologist in private practice, I would like to outline how some of the measures have affected healthcare professionals like myself and offer some suggestions to the authorities.  
SOME FLEXIBILITY ON MOVING PATIENTS ACROSS HOSPITALS WOULD HELP
Currently, all patients who enter hospital premises, regardless of whether they are consulting a chest physician or a gastroenterologist, are screened for fever, respiratory symptoms and travel history.
Patients with suspected Covid-19 are usually first isolated in a single room. Testing of Covid-19, by means of polymerase chain reaction (PCR) from a nasal or throat swab, will then be performed. 
Confirmed cases may be managed locally at the hospitals where the patient first sought treatment or transferred to the National Centre for Infectious Diseases.
The consequence is that all hospitals are rearranging hospital wards and rooms to create vacant isolation wards and isolation rooms. This reduces hospital beds for patients with non-Covid-19 diseases.
With fewer available hospital beds for non-pneumonia patients, I have difficulty obtaining a bed for my patients with digestive diseases.
I understand some non-emergency operations are also being delayed due to the new arrangement to create empty beds for pneumonia cases.
Occupancy and bed availability in hospitals are fluid and dynamic.
When the hospital where I work is full, I can usually obtain a vacant bed for my patients at a nearby hospital.
But this is not quite the case now because of another MOH rule. To reduce risk of cross-institutional transmission, MOH has advised that cross-institutional movement of manpower and patients be minimised.
To comply with this new MOH rule, admitting my patients to a nearby hospital when my hospital is full is discouraged.
Besides, not all private hospitals have all facilities for all patients. For instance, position emission tomography and computed tomography scans, more commonly known as PET and CT scans, as well as specialised intervention radiological treatment like radioembolisation for liver cancer are available only in a handful of private hospitals.
If I have to admit a patient with food poisoning, most hospitals would be able to provide the standard of care.
But if I have a patient with liver cancer who requires PET and CT scans and radioembolisation, I would have to admit him to a hospital with advanced facilities.
In the past, patients in hospitals without these facilities can be transported from one to another private hospitals for scans or treatment. With the new advisory, such movement of patients will be discouraged.
Perhaps MOH could be flexible and understanding in enforcing such rules.
PROVIDE SUBSIDY TO PATIENTS WHO HAVE TO TURN TO PRIVATE DOCTORS 
MOH also advises separate rostering for healthcare staff dealing with fever and those dealing with non-fever cases, and to minimise the movement of these two groups of staff across areas within the premise where possible.
This is indeed what public hospitals have done: Forming "fever teams" which take care of patients admitted for fever or pneumonia.
The planning intention is that if any team member contracted Covid-19, the rest of the team would be quarantined, and other teams will have to take over the care of patients in the isolation ward.
Such rostering reduces manpower in any department. Patients with non-pneumonia conditions will be adversely affected. MOH has already warned that non-emergency care like clinic reviews, endoscopies or operations may be delayed.
As a private practitioner, I am starting to see more patients from public medical care at my clinic, due to a longer wait at public hospitals. 
These patients include new referrals from polyclinics and public hospitals as well as those who have been going for follow-ups at specialist clinics at public hospitals but decide to switch to private.
While some of these patients are well to do, or well insured, and can afford non-subsidised care, many are heartlanders who need government subsidy for specialist care.
Perhaps MOH can consider giving subsidy for patients affected by Covid-19 advisories and who have to seek medical care at private specialist clinics.
MEDICAL SUPPLIES FOR PRIVATE CLINICS 
At the clinic level, MOH requires all clinic staff and doctors to wear a surgical mask when attending to any patient. If a patient is suspected to have Covid-19, the medical staff should wear N-95 masks when attending to the patient.
There is currently a worldwide shortage of surgical and N-95 masks. Contrary to public perception, private clinics, like mine, do not have special access to the vendors or pharmacies to purchase masks. 
Without proper protection, besides putting their own health at risk, healthcare workers may also cross transmit the virus to other patients.
MOH has been kind to supply private clinics with masks since early February 2002. But the ration is one box of 50 pieces of surgical mask per private specialist clinic per month. I have four staff at my clinic and this ration is insufficient.
Fortunately, my clinic has stocked up some masks prior to the current outbreak of Covid-19 and we are fine.
But many clinics are caught off guard and do not have sufficient stocks of masks. And some clinics have more staff so the 50 pieces are insufficient to maintain proper protection.
Health Minister Gan Kim Yong's latest announcement on Feb 12 on the release of one million masks to private clinics is therefore a heartening and welcomed move.
But other protective stuff such as gloves, hand sanitisers, alcohol wipes and contactless thermo scanners are also in low supply at retail outlets. Perhaps MOH could assist private clinics further by supplying these as well.
BETTER EDUCATE PATIENTS
On Wednesday, four patients of mine, including one with an uncommon digestive disease called Crohn's disease, and another one with liver cancer and cirrhosis, contacted my clinic to cancel their follow up appointments. 
They cite fear of contracting Covid-19 infection within the hospital premises as the reason.
To date, no intrahospital spread of Covid-19 has been reported. Besides, patients with pneumonia or confirmed Covid-19 are cared for in hospital wards, not at clinics. 
In most tertiary hospital premises, the hospital and clinics are located separately so the risk of cross infection is low.
Perhaps MOH can educate the public that the risk of a spread of Covid-19 within a healthcare institution is unlikely, and patients with serious medical conditions should not shy away from their medical follow up.
The Singapore Government has handled the Covid-19 outbreak in an open and measured manner, and has won praise from the World Health Organization.
While some of these strategies work well to contain the spread of the virus, they also lead to unintended consequences.
MOH should look at how best to mitigate and manage these unintended consequences to minimise their impact on doctors, patients and the healthcare system. 
ABOUT THE AUTHOR:
Dr Desmond Wai is a gastroenterologist and hepatologist in private practice.