Indonesian Ulema Council edges closer to the centre of power
On 27 Nov, 2020, the Indonesian Ulema Council (MUI), the nation's semi-official body for Islamic affairs, concluded its tenth national summit.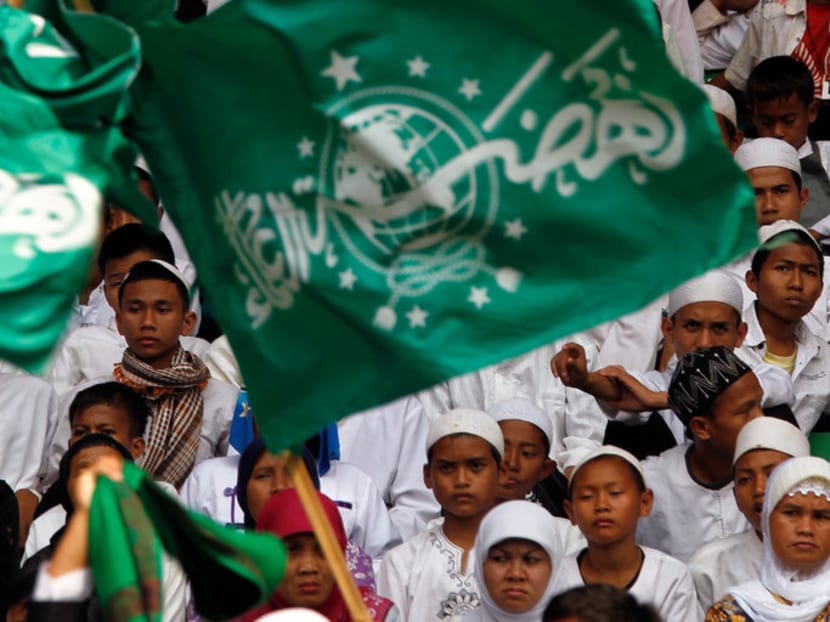 On 27 Nov, 2020, the Indonesian Ulema Council (MUI), the nation's semi-official body for Islamic affairs, concluded its tenth national summit.
MUI is a quasi-autonomous non-government organisation ("quango") — receiving funding from the state but not considered a government agency.
As a quango, it has power to issue religious edicts (fatwa) that guide followers on various aspects of everyday life. This includes whether various acts or matters are religiously permissible (halal) or not (haram).
The institution is authorised to issue halal certificates for goods and services sold in Indonesia.
MUI is not the only Indonesian institution that can issue fatwa. These can be issued by any Islamic cleric (ulama).
Other Islamic organisations such as Nahdlatul Ulama (NU), Muhammadiyah and Islamic Union — the country's three largest Islamic organisations — can issue their own independently.
But within the past decade, fatwa by MUI are increasingly taking precedence over those by other organisations — particularly those addressing questions of Islamic doctrine (aqidah) and blasphemy.
MUI's power has increased significantly over the past 15 years as the Indonesian government has recognised its authority over fatwa and other legislation related to Islamic affairs.
This largely took place during Mr Susilo Bambang Yudhoyono's presidency from 2005 to 2015.
For instance, Article 2 of Presidential Regulation 151/2014 formally designated MUI as the Indonesian government's partner in Islamic affairs.
MUI's authority is also strengthened by the passage of two laws related to the Islamic economy: Law No 21/2008 on Syariah Banking and Law No 33/2014 on Halal Product Assurances.
The former requires all Indonesian financial institutions to establish a financial division operating under Islamic legal principles (Syariah).
The latter mandates producers of a wide range of goods and services — including food and drink, medical products and cosmetics, and even electronic goods — to obtain MUI-issued halal certificates before marketing these products.
Under the chairmanship of Mr Ma'ruf Amin — now Indonesia's vice-president — and his predecessor Dr Din Syamsuddin, MUI has taken a conservative ideological turn.
Both are thought to have been instrumental in the issuance of controversial fatwas against several minority groups, including those against the Ahmadi Muslim minority and the LGBTQ community.
This is why the MUI national summit — which selects and appoints its new leadership board — is crucial as a barometer to determine the theological and political directions the organisation will take over the next five years.
The most significant appointment made during the recent summit is that of senior cleric Miftachul Akhyar as MUI's new general chairman.
Mr Miftachul replaces Mr Ma'ruf and is also the current supreme leader (rais aam) of NU — Indonesia's largest Islamic organisation.
In contrast to his immediate predecessor, Mr Miftachul is described as a "moderate-to-conservative cleric typical of NU mainstream ulama".
In his inaugural speech, he noted that MUI is "a partner of the government" and that "a cleric should not issue condemnations during a sermon", indicating that, under his leadership, MUI will likely adopt an accommodative and cooperative position with the Widodo administration, in contrast to the openly critical position taken by some of its board members in the past five years.
But Mr Miftachul is not a progressive ulama, as indicated by his 2017 statement that the then Jakarta governor "Ahok" Basuki Tjahaja Purnama had committed blasphemy.
This was issued when he served as an expert witness in the latter's trial.
A significant decision reached during the summit is the removal of several controversial clerics from their leadership positions within the MUI.
These include Dr Din Syamsuddin, the former MUI chairman, Mr Bachtiar Nasir, a former deputy secretary of the MUI Advisory Council, Mr Tengku Zulkarnain, a former deputy secretary general, and Mr Yusuf Muhammad Martak, a former treasurer.
These clerics are infamous for lending their support to the 2016–17 Defending Islam rallies against Ahok.
Mr Bachtiar and Mr Yusuf co-founded the National Movement to Support the MUI Religious Edict, which helped mobilise nearly one million protesters.
Mr Tengku is a close associate of Mr Rizieq Shihab, founder of the Islamic Defenders Front, the organisation that was instrumental in driving the rallies.
He is also a controversial preacher known for fiery polemical rhetoric condemning women and numerous religious minorities.
While these controversial Islamist clerics and preachers were removed from MUI's national board, several clerics known for their moderate viewpoints were appointed.
This includes Mr Masdar Mas'udi, a long-time NU activist and close associate of the late former Indonesian president Abdurrahman Wahid, NU chairman from 1984 to 1999, widely known for his progressive views.
Other new board members, such as Mr Dadang Kahmad and Mr Sudarnoto Abdul Hakim (both from Muhammadiyah), are widely considered moderate, even progressive Islamic thinkers.
Will the leadership change within the MUI make any difference in its position on various religious and social issues?
Given the new MUI leadership desires cooperation with the Widodo administration, it is expected that they will be receptive to government policy priorities.
The new fatwa proactively declaring Covid-19 vaccines to be halal, paving the way for distribution without facing religious objection, is a step in that direction.
But when it comes to marginalised minorities, we can expect the new MUI leadership to retain their conservative standing.
Mainstream Islamic clerics — including those within MUI — tend to share a conservative orthodoxy in their religious interpretation toward these groups. EAST ASIA FORUM
ABOUT THE AUTHOR:
Alexander R Arifianto is a research fellow of the Indonesia Programme at the S Rajaratnam School of International Studies, Nanyang Technological University, Singapore.