Indonesia's sectarian violence assumes a religious guise
The overt complaint now is not that the Chinese are an economically privileged ethnic minority, but that they do not know how to respect the religious sensitivities of the Muslim majority.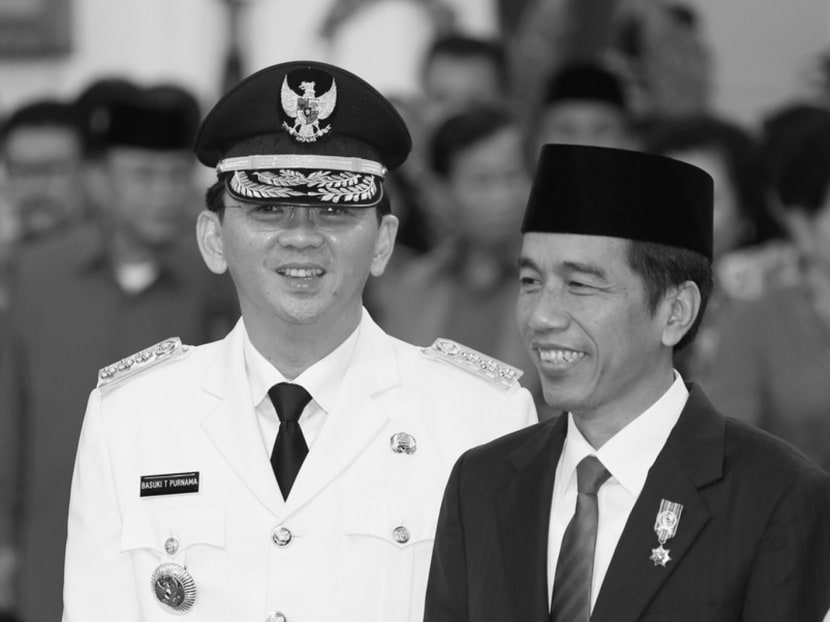 Late last month, the port city of Tanjung Balai in North Sumatra experienced Indonesia's latest bout of sectarian violence. Overnight, a Muslim mob burnt or damaged (Chinese) Buddhist and Taoist temples. The military has since moved in, not only to restore order, but also to restore the 12 temples, two social foundation premises and two houses damaged by the rampage. The authorities arrested 21 suspects involved in the riots and eventually detained two.
Two facts about this episode are noteworthy. First, the incident was triggered by a "misunderstanding" based on rumours. A complaint by a Chinese Indonesian woman that the loudspeakers of a mosque in her neighbourhood were too noisy was distorted on social media, where it was insinuated that she had acted to insult Islam.
For this to spark a riot so quickly suggests that the inter-ethnic, or inter-religious, relationship involving the Chinese has been taut. Indeed, indigenous religious leaders recognise the existence of deep-seated social tensions. The Chairman of Nahdlatul Ulama, Indonesia's largest Muslim organisation, believes that the roots for the conflict can be found in the social and economic disparities between the communities. The Indonesian Ulema Council, while blaming social media for the attack, also claims that there had been feelings of "injustice, oppression and powerlessness" among Muslims in Tanjung Balai.
In social terms, low levels of education, unemployment and general socio-economic stagnancy were contributing factors to the unfortunate episode as well.
The second noteworthy fact is that the properties damaged were not Chinese shops or businesses, but Chinese religious spaces. This differs from earlier spates of anti-Chinese riots in Indonesia. The most notorious of these was the May riots of 1998 in Jakarta, where Chinese commercial and residential properties were looted and burnt, including the home of Liem Sioe Liong, Indonesia's foremost tycoon then. Scholars have pointed out that this form of violence is based on economic resentment, premised on the perception that the Chinese are in an unfairly privileged economic position.
The shift towards religious targets suggests that sectarian violence involving the Chinese has now assumed a religious guise.
The violence against Chinese Indonesians in 1998, including the rape of Chinese women, has offended public sensibilities to the extent that it has become politically incorrect to openly discriminate against the Chinese as an ethnic group.
Thus, the overt complaint now is not that the Chinese are an economically privileged ethnic minority, but that as a religious minority they do not know how to respect the religious sensitivities of the Muslim majority.
In some ways, this new situation accords with a larger trend in Indonesia, where sectarian conflicts are increasingly religious ones. Whereas ethnic conflicts were more common in the early post-1998 period, recent years have seen these diminish while violence in the name of religion has continued.
Conservative Muslim hardliners in West Java and North Sumatra have been using "the lack of building permits" as a reason to close or tear down churches. In addition, Muslim minority groups such as the Ahmadis and Shiites have also borne the brunt of their intolerance. Last year, the Setara Institute, a non-governmental organisation that promotes democracy and human rights, recorded 197 cases of religious intolerance and 236 incidents of violence, up from 134 cases and 177 incidents in 2014.
However, it is rare for Buddhist or Taoist institutions to be victims of Islamic hardliners. One precedent took place in West Kalimantan in 2007, when an accident led to a dispute between Malay and Chinese neighbours. Rumours then spread that a Chinese person had disrupted an Islamic prayer session, precipitating a riot that similarly led to the vandalism of a Chinese temple. In this case, as in the Tanjung Balai incident, inter-ethnic disputes involving the Chinese took on a religious facade, with retaliation targeted at religious premises because of the perceived injury to Islamic institutions and piety.
This is not to say that the perceived threat from the Chinese is strictly religious. Rather, religion has been used as a cover in public rhetoric for resentments of all sorts. Besides the conventional prominence of the Chinese in the economic sector, certain quarters of Indonesian society are beginning to fear that they will begin to dominate the political arena as well.
The liberalised political climate since 1998 has allowed Chinese Indonesians to become much more active in politics, and they have taken office as parliamentarians, regents, mayors and governors. The most prominent of these is the vocal governor of Jakarta, Mr Basuki Tjahaja Purnama, who is ethnically Chinese and known popularly as Ahok.
However, in his bid for re-election early next year, his opponents have been challenging him on the grounds that a non-Muslim should not be elected to govern the capital of a Muslim-majority nation.
Similar arguments have reaped political mileage for their proponents before in other elections, so this will most certainly not be the last time that such arguments are used politically in Indonesia. It remains to be seen whether social exclusion under the guise of religion will continue to mar Indonesia's pluralistic society.
ABOUT THE AUTHORS:
Hui Yew-Foong and Deasy Simandjuntak are Senior Fellow and Visiting Fellow respectively at the ISEAS-Yusof Ishak Institute.