The Islamic State has a new chief. Here's what it means for the terror group
Abu Ibrahim al-Hashmi al-Quraishi has been appointed as the new IS leader. The 48 year-old has risen in the IS hierarchy in the last the few years, in part because several of the group's leaders had been killed or captured.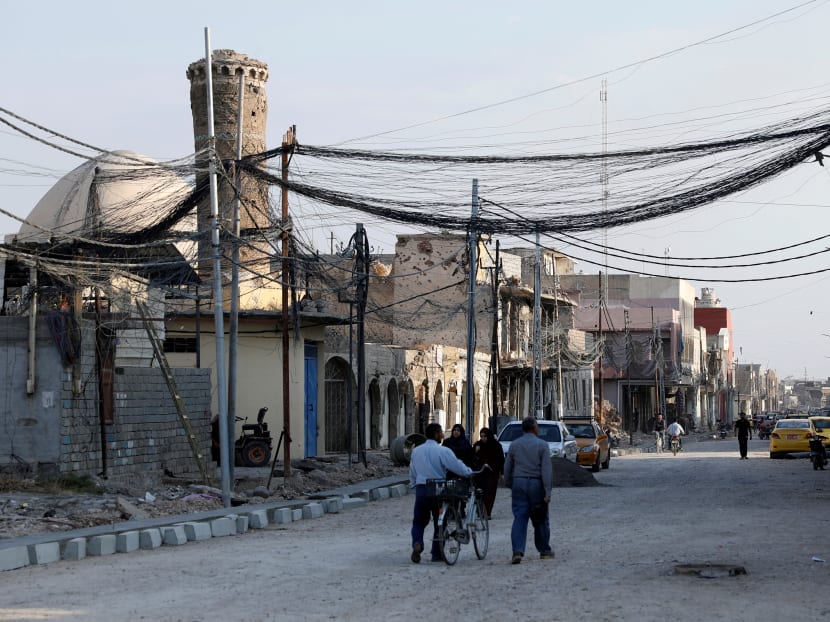 On Oct 31, the Islamic State's (IS') Al-Furqan media confirmed the killing of its leader Abu Bakr Al-Baghdadi and spokesperson Abu Hassan Al-Muhajir by American forces.
The new IS spokesperson Abu Hamza Al-Quraishi announced that Abu Ibrahim al-Hashmi al-Quraishi has been appointed as the new IS leader, and urged supporters worldwide to pledge their allegiance to the new leader and avenge Baghdadi's killing.
The new IS leader has several aliases such as Abdullah Qardash, Hajji Abdullah al-Afri, Abu Saleh al-Juzrawi and Abdal Rahman al-Mawla. 
Qardash, 48, has risen in the IS hierarchy in the last the few years, in part because several of the group's leaders had been killed or captured. IS, in its announcement, claimed that Qardash is a descendant of the Prophet's family, a condition to be a Caliph in Sunni jurisprudence. 
It must be noted here that an independent verification of this claim is hard to ascertain. According to Amaaq, IS' official media outlet, he is also a religious scholar who has been quite instrumental in shaping IS' current ideological outlook. He graduated from the Islamic Sciences college in Mosul.
Qardash has Turkmen roots and hails from Iraq's Sunni district of Tal Afar. He had reportedly served in Saddam Hussein's Baathist army and is closely connected to a class of former top Iraqi military officers.
In 2003, he joined the Iraqi Sunni insurgency against the United States. He was imprisoned in Camp Bucca along with Baghdadi near the Iraqi-Kuwaiti border. According to Newsweek, after his release, Qardash served Al-Qaeda in Iraq as a religious commissary and a Shariah jurist. During the prison term, he developed a close association with Baghdadi.
Nicknamed as "professor" and "the destroyer," he has a reputation of a ruthless and brutal militant commander. According to some security analysts, he justified the violent campaign against Iraq's minority Yazidi community involving rape, torture, sex enslavement, murder and kidnappings. He also oversaw IS' operations against the Free Syrian Army in Aleppo and the Syrian Arab Army in Deir ez-Zor.
On Aug 7, due to Baghdadi's deteriorating health and continuous threats to his life from the anti-IS coalition and a multitude of rival militant groups, Qardash was appointed as his deputy, according to leaked IS documents.
Terrorism experts Paul Cruickshank and Tim Lister have noted that prior to his elevation as Baghdadi's deputy, Qardash was serving as a top legislator and policy-maker in IS running its "Muslim affairs". 
Though Baghdadi remained the overall leader of IS and signed off on all organisational plans and decisions until his killing, he was not involved in the day-to-day decision making which was overseen by Qardash.  
Reportedly, Qardash quashed a coup against Baghdadi after ideological divisions emerged within IS after the terror group lost its last territorial stronghold in Syria in March this year.
A group within IS blamed Baghdadi for the demise of the "Caliphate" after it lost control of territories in Iraq and Syria it had seized previously. Other than being a religious scholar, military commander and descendant of the Prophet's family, another reason why Qardash has been appointed as Baghdadi's successor is because he has remained under the radar of the security agencies. 
Moreover, Qardash's media exposure is scant and very few people recognise him. Since 2014, the attention of anti-IS coalition has been on depriving IS of its territorial holdings, stopping foreign fighters from joining the group and focusing the manhunt on Baghdadi and other top leaders. So, Qardash is not well known to security circles.
For the last three years, IS has been working on a plan to run IS without the physical Caliphate and the Caliph, so Baghdadi's killing is not a big shock to the group.  
However, his elimination has come at a time when IS is trying to reorganise its structure from a quasi-state to an international insurgency and a global terrorist network. This process will be hampered now.
Also, his killing has put IS on the defensive and it will compel the organisation to stay quiet for a while. The fact that Baghdadi's coordinates were leaked to the Syrian Democratic Forces by a guard in his inner circle of most trusted men (who is now in the US) will force Qardash to re-evaluate IS' security plans to ensure no more leaks happen.  
During the raid to kill Baghdadi, the US Delta Force also recovered a few thumb drives, four laptops and six cell phones from Baghdadi's hideout which contain key information about IS' day-to-day operations, organisational structure and leadership hierarchy.
Anticipating this, Qardash will revisit IS' plans, change locations of key leaders to avoid further US raids and keep a low profile before resuming an offensive strategy.
Notwithstanding his credentials touted by IS, it will be difficult for Qardash to fill Baghdadi's shoes, as the latter was a larger-than-life figure for IS supporters, sympathisers and operatives. It remains to be seen that how many of IS' 14 affiliates in Asia and Africa will renew their allegiances to Qardash. 
Baghdadi's killing has freed them of their bay'ah  and they are under no ideological obligation to repose trust in Qardash. In Islamic theology, bay'ah refers to an oath of allegiance to a leader given on behalf of the subjects of a group of community by the leading members.
Any talk of an official reunification of Al-Qaeda and IS will likely be put to rest with Qardash's appointment, though some IS fighters and affiliated factions in their individual capacity might merge with Al-Qaeda.
Ideologically, IS is a robust and resilient organisation, and its capacity to bounce back cannot be ruled out. Despite losing territories in Iraq and Syria, the group added four more provinces in India, Pakistan, Central Africa and Turkey between April and May 2019.
Likewise, despite losing its founding leader Abu Musab Al-Zarqawi in 2006 and Auyb Al-Masri and Omar Al-Baghdadi in 2010, IS not only survived but re-emerged as a more dangerous group.
Likewise, IS could emerge stronger from Baghdadi's killing. IS' global expansion was the focus of Baghdadi before his death and Qardash is likely to continue that.  
ABOUT THE AUTHOR:
Abdul Basit is a research fellow at the International Centre for Political Violence and Terrorism Research at the S. Rajaratnam School of International Studies, Nanyang Technological University.