Jakarta run-off poll a test of voter maturity — and for Jokowi, too
Unofficial results of the Jakarta gubernatorial election last week show that embattled incumbent Basuki Tjahaja Purnama (popularly known as Ahok) has won with 43 per cent of the votes.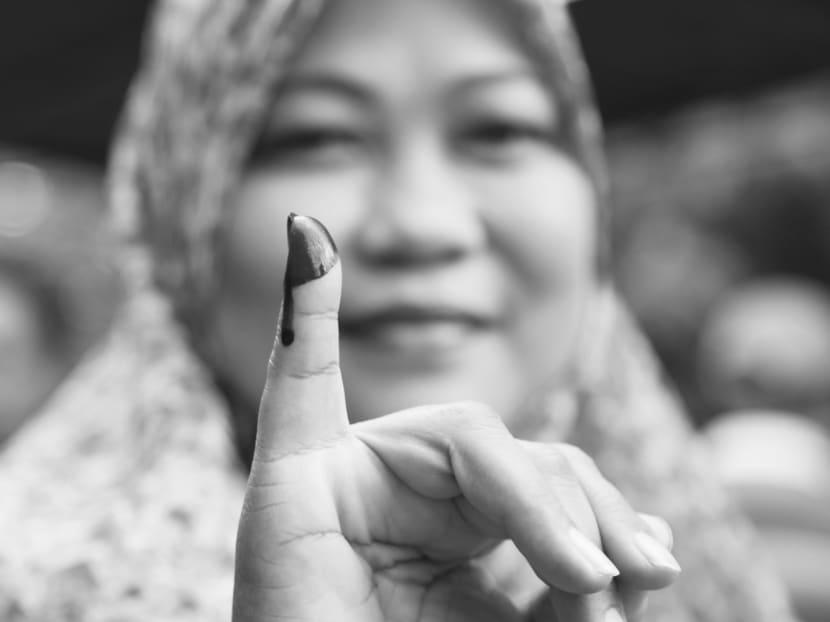 Unofficial results of the Jakarta gubernatorial election last week show that embattled incumbent Basuki Tjahaja Purnama (popularly known as Ahok) has won with 43 per cent of the votes.
However, since Mr Purnama and his running mate Djarot Saiful Hidayat failed to secure the 50 per cent threshold needed for an outright victory, the election will go to a run-off scheduled for April 19. They will go head to head against former education minister Anies Baswedan and running mate Sandiaga Uno, who came a close second with 40 per cent of the votes.
Former president Susilo Bambang Yudhoyono's son Agus Yudhoyono and running mate Sylviana Murni are out of the second-round race after coming last with less than 18 per cent of the votes.
The first-round election result came after months of controversy and civil unrest following allegations of blasphemy against Mr Purnama for allegedly insulting the Quran. The case centred on an edited video showing him telling a small crowd in Jakarta's Thousand Islands Regency not to be "fooled" by those who use Al Maidah verse 51 of the Quran to convince Muslims that it is a sin to vote for a non-Muslim leader.
Mr Purnama, a Christian of Chinese descent, has pleaded his innocence and apologised. But the ongoing blasphemy trial has clearly hurt his campaign.
Before the blasphemy allegations, Mr Purnama's electability rating was at over 50 per cent, indicating that a first-round victory was not only possible, but likely.
His opponent Mr Baswedan was a known political figure, but he was a newcomer to Jakarta politics, and many voters distrusted him for quickly switching political camps to Prabowo Subianto's coalition after he was sacked from the Education Ministry in President Joko Widodo's last Cabinet reshuffle. Similarly, Mr Agus Yudhoyono was a completely new political figure and largely seen as a puppet for his ambitious father's political manoeuvres.
While Mr Purnama's ethnicity and religion had always brought about protests from radical Muslim groups such as the Islamic Defenders' Front (FPI), the straight-talking and brash governor consistently achieved more than 70 per cent in performance satisfaction ratings with programmes such as the Jakarta MRT project and swift slum evictions around the city's clogged-up river banks.
Furthermore, with President Widodo's PDI-P party behind him (in coalition with Golkar, National Democrat and Hanura parties), Mr Purnama had the strongest party mechanism support, not to mention the many people in Jakarta who supported him through grassroots channels.
This was why Mr Purnama's Al-Maidah comment was a gift for the Islamist factions and for his political opponents, as well as those of his close ally Mr Widodo.
Mr Purnama's electability ratings plummeted to almost 20 per cent at their worst in early November 2016. The blasphemy issue divided Jakarta, and race and religion dominated public discourse during the election campaign.
Suddenly, a vote for Mr Purnama was a vote against Islam, and the far-right Islamist factions were quick to garner anti-Ahok sentiments. Because of this case, previously marginal radical Muslim vigilante groups such as the FPI became political players to be reckoned with.
Indonesian police chief Tito Karnavian and Coordinating Minister for Political, Legal and Security Affairs Wiranto had to meet FPI leader Rizieq Shihab to urge calm following the successful mass mobilisation of anti-Ahok Muslim protesters.
While his opponents never directly condemned Mr Purnama for blasphemy, they certainly benefited from the Islamist sentiments.
Throughout the campaign, both Mr Baswedan and Mr Yudhoyono emphasised their Muslim identities and made shows of Islamic piety to appeal to Muslim voters. Mr Baswedan even went as far as meeting the FPI in a move that shocked those who had seen him as a moderate Muslim politician.
Furthermore, rising anti-Chinese sentiments alleging various Chinese economic and political conspiracies behind Mr Purnama and the President have created legitimate worries among Chinese Indonesians traumatised by past anti-Chinese attacks during times of political instability.
Evidently, the strategy of stirring up race and religious issues had worked.
Despite having a high performance satisfaction rating as governor, Mr Purnama did not win outright and the battle will go into a second and final round. This was a huge blow for his camp as an Ahok victory in the second round will be even more difficult.
So, what can we expect next?
Now that there is more at stake with just two contenders, the political gloves are off and we can expect amplified religious and racial campaigning in the second round. The on-going blasphemy trial will continue to put the case in the spotlight and cast doubts about Mr Purnama's future.
The question now is whom Mr Yudhoyono's supporters will back in the second round. Assuming that the majority of Mr Yudhoyono's 18 per cent of votes came from Muslim voters who had refused to vote for Mr Purnama, the majority will presumably go towards Mr Baswedan as the other Muslim candidate.
However, it is also not all doom and gloom for Mr Purnama.
The very fact that he was able to bounce back and secure a first-round election victory despite the blasphemy case and concerted political attacks show that many in Muslim-majority Jakarta were able to see past race and religious issues in their voting decision.
The second round of the election will be a test of just how mature and open-minded Jakarta voters really are. Mr Purnama and his campaign team must convince moderate Muslim swing voters to focus on his policy achievements and to stand together against the demands of hardline Islamists.
Looking further afield, the political rhetoric, power play and result of the Jakarta gubernatorial election will have major implications for the 2019 presidential polls.
An Ahok defeat will be a major blow for Mr Widodo and his PDI-P party, as not having Mr Purnama as an ally at the leadership of the capital city would weaken the president's hold on power.
More importantly, it would show that his opponents' strategy of using race and religious issues as a political tool to destabilise and delegitimise Mr Widodo's government has worked.
This would in turn set a dangerous precedent in the lead-up to the 2019 presidential election and for the future of Indonesian plural society more generally.
ABOUT THE AUTHOR:
Charlotte Setijadi is visiting fellow at the Indonesia Studies Programme, Iseas-Yusof Ishak Institute.