Non-profit work is tough and complex. Here's how some inspirational leaders keep going
Navigating the non-profit world is challenging and offers important lessons for all changemakers in society. What are some best practices from leaders in the sector?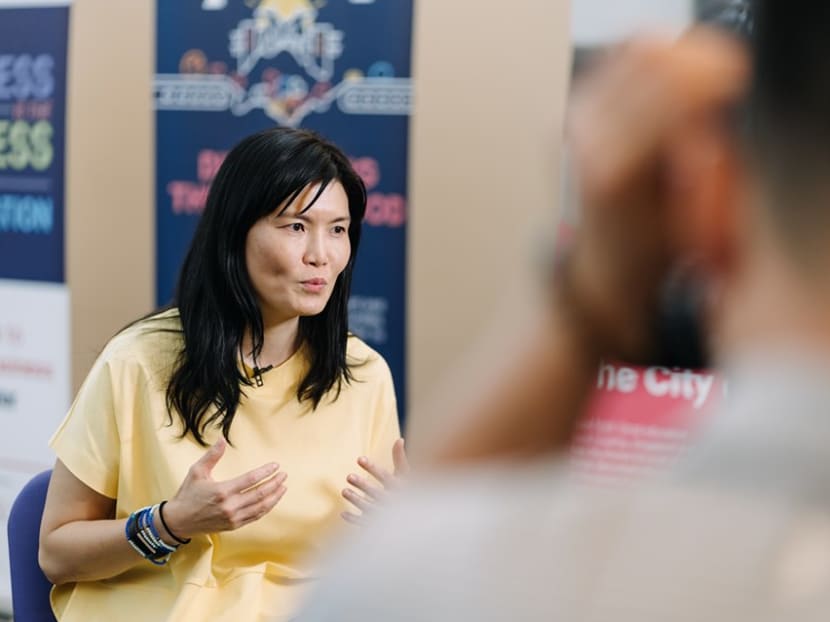 It's a familiar story. A young person, fresh and bright-eyed, leaves the corporate world to work in a non-profit organisation. She wants to make a difference, to fight for what is right.  
Then reality hits. Funds are tight. Staff are stressed. Volunteers burning out. The public is more interested in the latest fad. Policies don't look like change will happen soon.
Many social leaders have spoken about the challenges of the sector: It is messy, slow-moving, with constant stakeholder management.
Indeed, this is a difficult space to work in. Non-profit work is beset by complex problems, constant change and lean resources.    
It is especially lonely for leaders. Solving social issues can take generations whereas key performance indicators (KPIs) measure short-term change and people come and go. There aren't many places to share your burdens and few people appreciate the peculiarities of non-profit work.
To this day, my parents, while proud of my career, cannot really describe what I do. I find encouragement in role models around me.
Leaders I admire include Dr Kanwaljit Soin, a mentor who taught me that there is no shame in fighting for lost causes because slavery, universal suffrage and colonialism were once lost causes too. 
There is also Gerard Ee of Beyond Social Services, who taught me not to be so quick to focus on fixes. He champions building strong and empowered communities by enabling them to take responsibility and learn from the consequences of choices.
Over the years, I have witnessed what keeps non-profit leaders going. What do these leaders have in common? What drives them? These are some observations.   
Seeing Possibility and Hope in Darkness
Non-profit leaders who endure tend to be annoyingly optimistic people. Where others see problems, they see possibilities.
Thorny social issues are not signs of dysfunction or reasons to pass judgement, but opportunities to see differently and for the community to arise and take action. Despite doubts and setbacks, they believe in something greater than the fear or pain.
We catch a glimpse of this through the life of late social worker Teresa Hsu, dubbed Singapore's Mother Teresa for her work with society's poor and rejected.  
While working in nursing homes, Hsu encountered children who abandoned aged parents to die, among other things. Yet, she found profound joy in pain.
"The cruelty of man cannot be fathomed or understood, but it presents me the opportunity to live a purposeful and happy life helping those who are victims of human cruelty or unfortunate circumstances," she wrote in her memoirs.  
That ability to find or be the glimmer in the dark defines leaders who thrive in the sector. 
Playing the long game together
Hope is necessary but insufficient. The leaders I admire couple idealism with extreme determination and savvy. They understand that marathons require discipline and mental and spiritual resolve.
They believe they will succeed and constantly remind themselves why they started. This means turning challenges into motivation and knowing the tough ones are often the most worthwhile.  
Unlike the for-profit world where market forces drive decisions, the non-profit sector can feel glacial in pace due to multiple competing interests. Consider the Day Off Campaign for domestic helpers some years back. While few of us would work 24/7, many Singaporeans are also working parents who toil long hours and require caretaking help.
On one hand, there was a group lobbying for better rights for domestic helpers, and on the other hand, others wanted more support for families in caregiving. There are no easy solutions, no single party to blame. Complex problems require constant and flexible perspective-taking and a common resolve to address.  
We often build walls instead of bridges. Pride and fear get in the way when we don't know or refuse to listen to others. When we decided we are right (and others, wrong), we remove the possibility that answers may be found in emergent new spaces, not at the compromise of different views.
A pioneering spirit
Resilient leaders demonstrate ingenuity, resourcefulness and a willingness to roll up their sleeves and get things done. A wall is an opportunity for ascent or another route.  
Pioneering family violence centre Pave, for instance, was started by passionate social workers. Though funds were scarce, they stuck with it amid their full-time work. After the founders showed some success, funding came and Pave became a model for future family violence specialist centres.   
Leaders discover what works, change what they can and trust others will catch up.  
Egoless empathy for critics
Finally, good leaders assume best intentions. When faced with resistance, they believe the other party wants a good outcome but simply faces obstacles of their own. The task is to figure out these obstacles and create safe spaces to address them honestly.
This can build trust and help everyone figure a way forward. Minimally, it builds empathy for the other party instead of begrudging them.
We need to agree to disagree on some things but still practise respect and regard for others. 
This keeps open the door for a third way to emerge. It requires a willingness to pick the right battles and let go of others. 
My friend Rachel Ong who runs Trybe reminds me that the one who does not give up or give in, but continues to give their best, prevails. Adversaries need to be able to sit together and walk in each other's shoes, even if only one step at a time.
AN ENABLING AND LEARNING SYSTEM   
Having said this, changemaking is not an individual sport and is affected by those who make the rules of the game — in other words, the wider system. Historically, non-profit organisations have found it hard to navigate the complex inner workings of policy-making despite the Government's best efforts to be open.
There are signs of change that will hopefully accelerate under the fourth-generation leaders. Ideally, we would see continued efforts toward more collaborative policy-making based on open data and joint ownership of problems — where all have the responsibility and information to tackle social problems.
Ground-up initiatives thrive on discovering needs that community efforts can fill.
A second ongoing challenge is ensuring we remain receptive to experimentation. Institutions must continually make space for divergence, reduce the stigma of failure and ensure short-term KPIs and risk-aversion do not reign supreme.
Sandboxes for social innovation can be safe zones for experimentation and learning through failing forward.  
Lastly, for the broader culture, I hope that one day we will not be known as a kiasu nation but a giving nation where care for others comes naturally; where we are one diverse family, each loved with warts and all.
Ultimately, change happens at the speed of trust and trust is built one relationship at a time. To change a system is to first seek to understand it. Leaders must therefore sharpen their perspective-taking and learn to think and walk a mile in one another's shoes.
Above all, we must not give up. It is hard work, but we must believe in the worth of our lives and our life's work. 
ABOUT THE AUTHOR:
Melissa Kwee is chief executive officer of the National Volunteer and Philanthropy Centre, a non-profit organisation promoting a giving culture in Singapore.