Rocky road faced by Jack Ma's Ant Group holds lessons for business in digital age
There are many eye-popping aspects to Ant Group's plans for a blockbuster public listing in China this week, not least its dramatic last-minute suspension by the Shanghai stock exchange.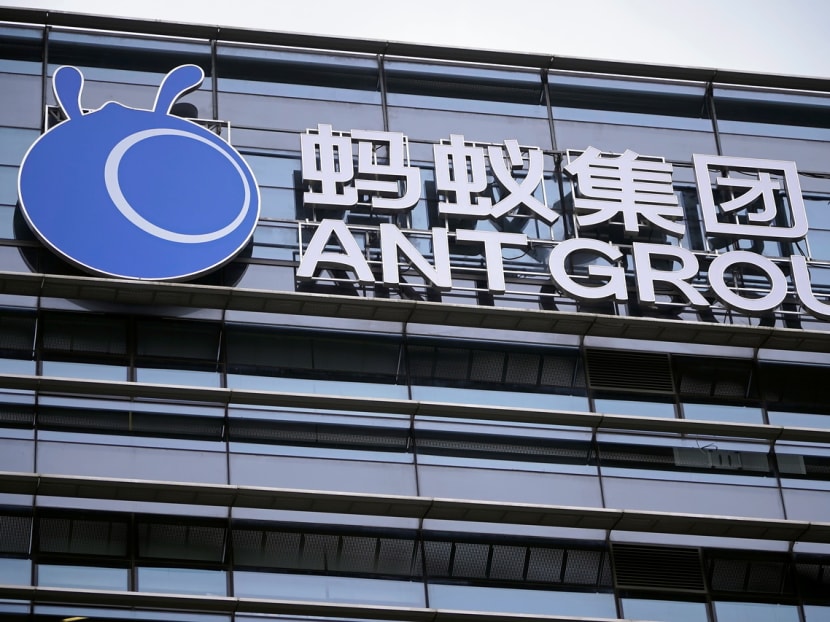 There are many eye-popping aspects to Ant Group's plans for a blockbuster public listing in China this week, not least its dramatic last-minute suspension by the Shanghai stock exchange.
The saga shows both how capitalist China has become and how Communist it remains.
One of the most astonishing things about Ant is that it took just 16 years for a payments app invented by the Alibaba e-commerce platform to develop separately into one of the world's most dynamic digital finance companies.
Ant's indicative market valuation of about US$300 billion (S$408 billion) had put it roughly on a par with the venerable JPMorgan Chase.
Yet the latest episode has also shown how even a billionaire businessman as influential as Jack Ma, the founder of Alibaba and Ant's biggest shareholder, remains subject to the dictates of the Chinese Communist party.
Chinese regulators do not appear to have taken kindly to Mr Ma's public comments last month that red tape was stifling innovation.
This week they hauled him and his top team in for "supervisory interviews" and halted Ant's flotation.
It is far from clear how this latest high-stakes face-off will play out and what regulatory concessions will be wrung out of Ant.
The company said it would also pause its listing in Hong Kong and would refund money pledged by local retail investors.
Standing back from the immediate fray, it is worth considering what Ant's meteoric rise tells us about how businesses flourish in the digital age and how they are still constrained by the markets in which they operate.
Here are three lessons that we can perhaps learn from its experience.
First, Ant provides an object lesson in how to build a consumer-led, data-infused digital business.
Jeff Bezos, Amazon's founder, may have popularised the mantra: Start with the user and work backwards.
But even he must admire the way that first Alibaba, and then Ant, have put that policy into practice.
When I visited Alibaba's headquarters in Hangzhou a few years ago, I heard how the company created its own payments system in 2004 to solve a trust issue between buyers and sellers on its e-commerce platform.
Alibaba spotted an acute customer need and moved fast to build a massive new financial business. Ant spun out of Alibaba in 2011 and Alipay now has 711 million active users. 
Almost accidentally, by holding its users' money in escrow until its online merchants had delivered their orders, Alibaba created Yu'e Bao, now one of the world's biggest money market funds with US$173 billion of assets.
Ant expanded that business and moved into lending, investment and insurance, too. Most western companies consider themselves either business-to-business or business-to-consumer companies.
But as Ming Zeng, Alibaba's chief strategy officer, explains in his book Smart Business, the Chinese internet giant operates as a consumer-to-business company.
Network connections and intelligence make it easier to anticipate and respond rapidly to consumer demand. 
Second, it is often easier to build something new than repurpose something old.
Part of the reason that China leads the world in digital payments is because it lacked many legacy institutions.
Rather than replicating what traditional banks had built, Ant anticipated what customers would want and has built its business off a super app. 
As Mr Ma says, Ant has built a techfin company, with technology leading finance, rather than a fintech company, with the opposite priority.
Ironically, that may be one of the very reasons why Ant has now incurred the wrath of regulators. It may now have to act more like a bank, keeping more loans on its balance sheet.
Ant's IPO prospectus contains 60 pages of risk factors covering the Covid-19 pandemic, the global economic slowdown, United States-China tensions, cybercrime and regulatory risks.
But, tellingly, the first it highlights are whether Ant can continue to maintain the trust of consumers and innovate successfully. 
Regulatory limits on its ability to innovate could seriously harm the business. 
Third, all tech companies need a political as well as a social licence to operate and it is folly to forget it no matter how powerful they become.
Regulators in the US and Europe are now sprinting to catch up with runaway tech giants.
China's rulers have always kept their internet platform companies under far tighter control and have now given Ant a further tug on the leash.
In creating such a successful company, Ant may have been built back to front and upside down.
Yet, in spite of its impressive flexibility, it can never wriggle out of China's political straitjacket. Ant has now promised to "embrace regulation". FINANCIAL TIMES
ABOUT THE AUTHOR:
John Thornhill is the Innovation Editor at the Financial Times.