Lessons from the past for the way forward on how civil servants can support political leaders
As the fourth generation (4G) leadership develops its "Forward Singapore" agenda to refresh the country's social compact, it may be an opportune time for public officers to go back to the very heart of their core business: How best to support their political masters to serve Singapore and Singaporeans.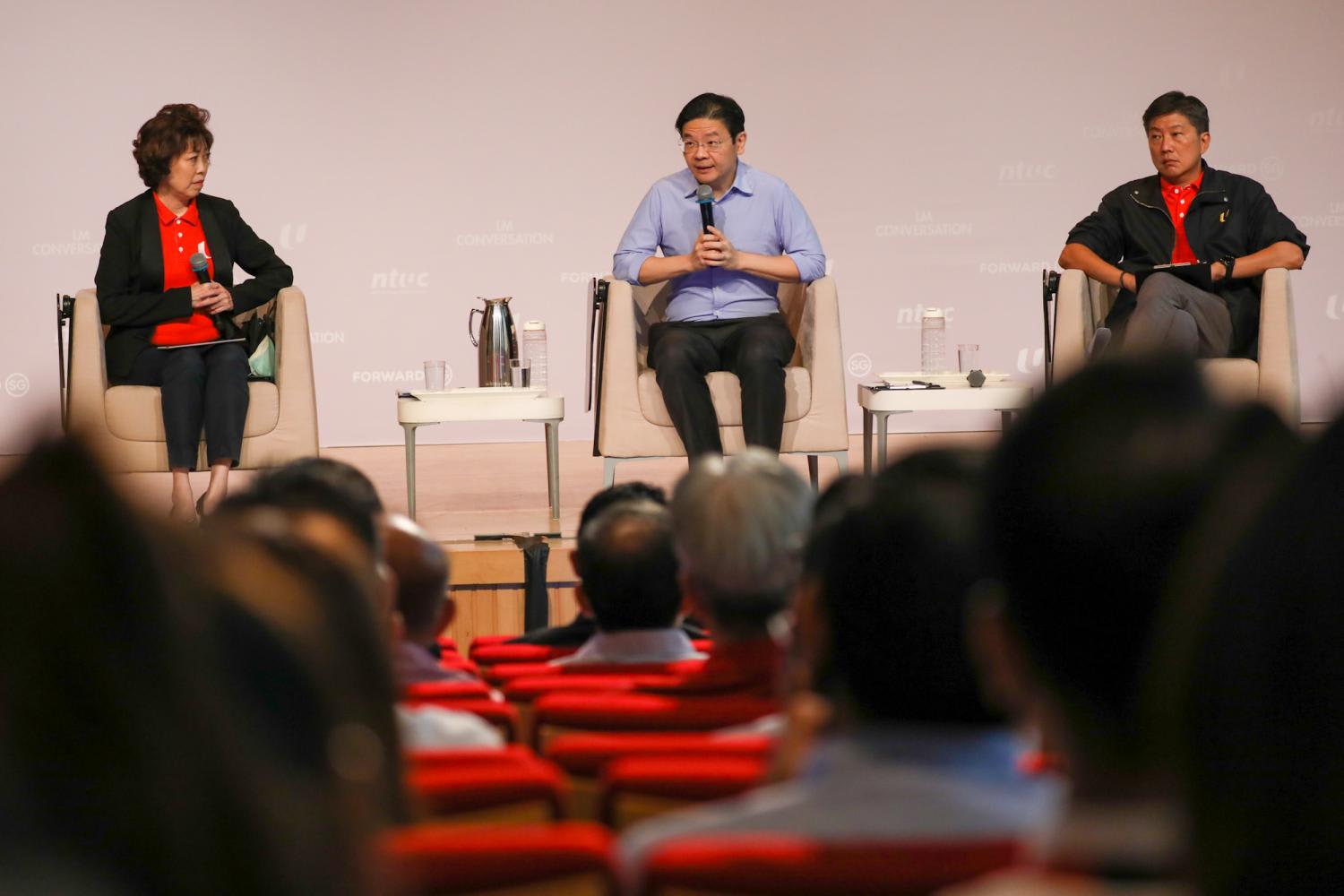 As the fourth generation (4G) leadership develops its "Forward Singapore" agenda to refresh the country's social compact, it may be an opportune time for public officers to go back to the very heart of their core business: How best to support their political masters to serve Singapore and Singaporeans.
I would like to think of the way forward in terms of three critical relationships.
The first begins with the strong bonds that public servants enjoy with their political counterparts.
Singapore's rapid transformation from Third World to First within a mere generation was possible thanks only to the strong partnership between both parties, who worked hand-in-glove to build up Singapore and serve Singaporeans.
At times, this even meant overlooking bureaucratic processes to swiftly address the need of delivering critical services to citizens.
A case in point: Dr Andrew Chew, a former Permanent Secretary at the Ministry of Health, whom I remember fondly as Chairman of the Public Service Commission.
In the 1960s, he had overhauled the country's ambulance services to put in place a nationwide system that saw ambulances transporting cases from certain districts to hospitals in a particular zone. This was literally a move that saved many lives.
There was only one tiny problem. As Dr Chew had not put up the necessary Cabinet papers for his plan, the ministers had no clue what was happening and were ill-equipped to engage their constituents.
Thankfully, instead of getting into trouble, he received a thumbs-up to proceed – testament to the close partnership he shared with his political masters. This also partly rests on Dr Chew's solid track record for fixing the healthcare system – a major reason why it is regarded as one of the best in the world today.
I read this story in The Last Fools: The Eight Immortals of Lee Kuan Yew, a new book that chronicles the achievements of eight incredible yet less well-known bureaucrats who helped founding prime minister Lee Kuan Yew and his Old Guard leaders shape Singapore.
Dr Chew aside, the other seven men are: George Bogaars, Hon Sui Sen, Howe Yoon Chong, JY Pillay, Lee Ek Tieng, Ngiam Tong Dow and Sim Kee Boon.
Dr Chew's "Ambulance Saga" is a helpful reminder of how we need our public officers of today to have a healthy dose of do-first-and-seek-forgiveness-later-on.
As we grapple with an uncertain world trapped in what seems to be a perfect storm of pandemics, wars, supply chain disruptions and economic crises, they need to know when to depart from procedure to act swiftly and decisively.
This brings us to the second key relationship: The ties between the Government and the citizens it serves. Today, we are blessed with a maturing political system, with Singaporeans rightfully wanting a greater say in the way things are done.
The manner in which policies are formulated and implemented may be equally, if not more important than the policy outcomes themselves.
Why should Singaporeans bother to speak up? We do so because we care. Even as we know that it may not always be feasible for the government to take in all our views.
Ultimately, the real business of any good government is to deal with the unpopular and difficult national decisions for the larger good. As the Chandler Good Government Index puts it, investing in strong government capabilities is vital in securing positive outcomes for citizens and businesses.
This space and ability to speak up should rightfully start within our Government, which has well-established internal channels for public servants to raise their honest opinions.
Veteran civil servant Ngiam Tong Dow, who became Singapore's youngest permanent secretary at 33, was a firm proponent of speaking up without fear or favour for the greater good.
He was known for being brutally honest on many issues that ranged from government scholarship recipients to taxes.
At times, the manner in which he put forth his views might have crossed the line and rubbed people the wrong way. But those who knew him well enough would say that he spoke up because he cared deeply for Singapore and Singaporeans.
The importance of saying (and doing) the right thing for the right reasons was one of the values that my public service bosses impressed upon me.
Back when I was serving at the Public Service Commission Secretariat as its director, I saw my then-Chairman Eddie Teo always taking great pains to create a safe environment for people to speak up – no matter how junior they were.
To achieve the best policy outcome, you will want people to speak up and challenge one another. Of course, once you have said your piece and a decision has been made, you close ranks and focus on the task at hand.
The final relationship explores the Government's stewardship with national resources.
Modern-day Singapore exists because our former public servants displayed an uncanny ability to marshal resources at a national level while astutely managing the trade-offs.
Our sparkling clean Singapore River of today is testament to this feat.
When former Permanent Secretary of the Ministry of the Environment Lee Ek Tieng embarked on the near-impossible mission, he had to make unpopular decisions such as shutting down pollutive industries and relocating residents.
While this led to disagreements with other government agencies and the occasional instance of public outrage, such hard choices resulted in success.
The story holds another crucial value for our public service today: The importance of thinking beyond self and agency interests.
When I was a public officer, my bosses never failed to push me to think beyond narrow departmental or agency interests to approach issues from a national vantage point.
Finally, for all three relationships to endure and stay strong, trust will be essential. As American political scientist Francis Fukuyama once said: "Trust lowers the transactional costs of doing things."
As they take over the reins, I know that our 4G leaders trust that our public officers will continue to support them.
But I am also confident that our political leaders are not simply looking for yes-men.
This means that public officers must have the ability to master their brief, bring voices from the ground into the decision-making arena and always speak the truth – however unpleasant.
And as they work for the future of our country, our public service must also have the trust of Singaporeans as they look to put policies into practice.
Thankfully, all parties can tap on a deep reservoir of trust that had been painstakingly built up over the years through the likes of the "eight immortals". After all, this is what being a public servant is all about: Working for the greater good of Singaporeans and Singapore.
ABOUT THE AUTHOR
Yeo Whee Jim spent 20-odd years in the civil service and was last Institute Director of Governance and Policy at the Civil Service College. He founded consultancy and training company Light My Path Consulting in 2021 and is also a fellow at the Chandler Institute of Governance, a Singapore-based non-profit organisation that works with governments to build capabilities.