Lessons for Singapore from Germany's education system
Germany's tertiary education system is founded on three pillars - strong research, good academic teaching and a strong pool of academia whose professional experience is continually enhanced by on-the-job learning. In other words, the German university lecturers are excellent specialists with industry experience.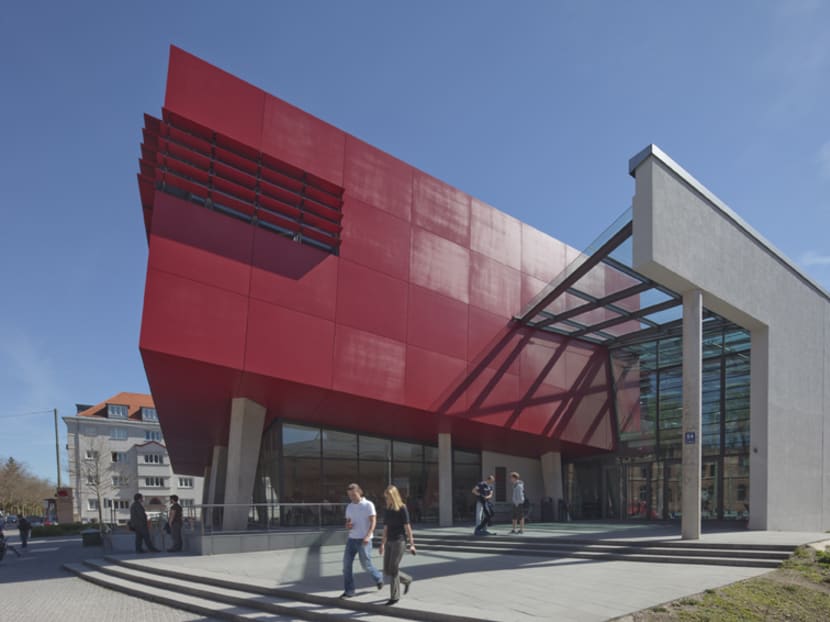 Back in 1990, many had prophesied that the reunified Germany would be an economic laggard behind the United States, China and Japan.
Since then, Germany has stunned many nations with its economic vibrancy. This question often asked is - why has Germany, which boasts no Silicon Valley, nor an army of cheap industrial workers like those in China, become the economic powerhouse in Europe?
The answer lies in Germany's educational and vocational training sector, which is the silent 'engine' powering Germany's economic rise over the years. And there are lessons here for Singapore.
Propelled by the conviction that a nimble and skills-based educational system prepares youths for jobs, the German government made a hard-nosed decision to revamp the educational sector after 1990. The reform hinged on a strategy to combine theoretical knowledge with practical application within the vocational secondary and tertiary sectors.
This has led to a new bottom-up movement where new ideas have sprouted in numerous small and medium-sized German companies over the last 10 years. This flourishing of ideas on new products, services and innovations has raised the technological performance of German manufacturers (SMEs) in the global market.
These businesses have thrived thanks to cohorts of educated vocational assistants and vocational masters (Geselle und Meister in German) as well as thousands of graduates from the universities of applied sciences founded after 1990.
These applied science graduates and vocational craftsmen, backed by government support, have provided the driving force for Germany's technological superiority.
Currently, Germany's tertiary education system is founded on three pillars - strong research, good academic teaching and a strong pool of academia whose professional experience is continually enhanced by on-the-job learning. In other words, the German university lecturers are excellent specialists with industry experience. The requirements for recruiting a professor at universities of applied sciences include a compulsory stint of at least five outstanding years of professional practice outside the university sector.
This is a stringent requirement, but Singapore perhaps can learn from Germany on this front. Apart from the Singapore Institute of Technology (SIT) which is pioneering the Applied Learning model, Singapore universities are entrenched in the traditional system where most lecturers are educational heavyweights with a string of degrees.
A key pillar of SIT's applied learning model is the Integrated Work Study Programme where its students are immersed in the industry through a job stint lasting from six to 12 months. This is the only structured job immersion programme here. At the end of the IWSP, the students have to complete a capstone project. Throughout this entire process, the students are closely monitored by the lecturers and Professional officers from SIT to ensure that they are learning and contributing to the company they work in. Other universities in Singapore may have similar internships but they are usually much shorter and not as structured.
What else is there about the German educational system that may be of interest to Singapore policy makers?
First, Germany has a well developed cooperative degree programme where students gain both theoretical and practical experience through the universities' tie up with companies throughout a student's entire undergraduate course.
The companies pay the vocational trainees and students a monthly salary of between 800 and 1000 Euros and understand the importance of building up a long-term partnership with students who will eventually grow into loyal employees. (any bond for these sponsorships?) Hence underlying the seemingly altruistic behaviour is a calculated, long-term investment in human capital.
As Singapore's economy is highly dependent on its human resources, investment in building a quality pipeline of future talent should merit some consideration. In a world of technological disruptions whereby the skillsets need to match new jobs created, the tertiary education is a critical pathway which, if well managed, can help the university graduates to secure job offers even before they step into the working world.
Second, the US, China, Japan and France and other countries currently have a fixed system of ranking educational institutions. Singapore students, which are part of the Anglo-Saxon and Chinese educational systems, tend to attach importance to the existing rankings. Hence, the best students in Singapore, China and other countries may not consider attending the universities of applied sciences or cooperative studies, as the latter are not included in such rankings.
A leading German human resource manager once said: "An Ivy League graduate – so what! If my company has the opportunity to select, we prefer to offer the best high-school graduates a three year study course in co-operative studies where we can monitor them daily for three years."
Therefore, Singapore students interested to pursue an overseas tertiary education should learn about the changing realities, instead of being blinkered by tradition into following the conventional track.
Finally, Singapore universities can take a leaf from the experience of some old research universities in Germany. Many of their graduates find that compared to those in universities of co-operative studies, they seem slower and less ready to help solve the problems of their customers, unlike those students who have done earlier work stints with the same employer. These research-based graduates also have to undergo a 12-month traineeship, thus inflicting a high training cost on the company.
As a result, German companies prefer graduates of universities of applied sciences or cooperative studies as they are able to add value on day one of their work.
In our fast-changing world, where new technologies such as robotics and artificial intelligence are impacting the industry landscape, the best academic and vocational education system at the secondary and tertiary level should be one that integrates theoretical learning with professional experience or industry knowledge. In addition, all major players, from state institutions to the industry and social institutions, must be committed to sharing this workload of training the students.
SIT's applied learning model is a great step in the right direction. However, one swallow does not make a summer. Hence, it may be timely for other universities to review and tweak their learning model by getting more of their students to undergo immersive job stints with employers so that their graduates can acquire the necessary skillsets and be more future-ready.
ABOUT THE AUTHOR:
Professor Georg Nagler is President, Duale Hochschule Baden-Württemberg Mannheim (Baden-Wuerttemberg Cooperative State University Mannheim). He spoke recently at the first Applied Learning Conference organised by Singapore Institute of Technology in Singapore.