The link between masculinity and violent extremism
Men represent the majority of membership in all terrorist and right-wing extremist organisations. With Singapore facing a threat of self-radicalisation - particularly of young men through extremist ideologies on social media – it is important how terror groups use toxic masculinity to recruit men.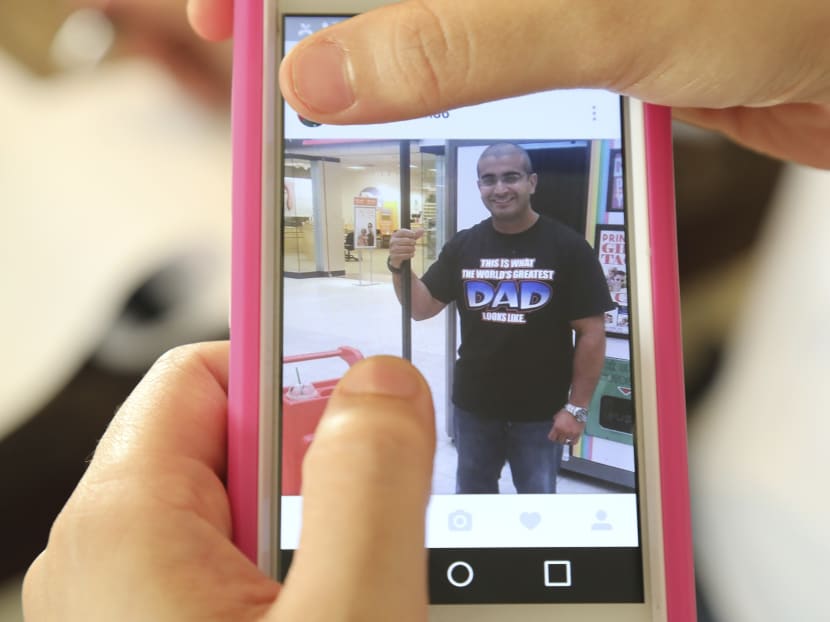 Men represent the majority of membership in all terrorist and right-wing extremist organisations. As a result, perpetrators of mass shootings, suicide bombings and target killings are overwhelmingly young men.
This male-dominated nature of violent extremism is linked to violent extremist groups' androcentric propaganda that urges 'strong' and 'powerful' men to fight in order to defend their beliefs and prove that they are 'real men'.
This version of manhood - also referred to as toxic masculinity - constructs power, dominance and violence as the key traits of being a man.
Singapore faces a threat of self-radicalisation, particularly of young men, through extremist ideologies on social media. Terrorists have promoted violence-oriented propaganda on the internet modelled for and intending to recruit men in the country.
Toxic masculinity as utilised by terrorist organisations is not intrinsic to a specific religion. It transcends religious beliefs and cultures and is present across the board in Islamist extremist, white supremacist and neo-Nazi groups.
For instance, the Islamic State of Iraq & Syria's (ISIS) propaganda glorifies children and men holding assault rifles seeking to protect their religion against the West or the 'disbelievers'.
In another case, the League of the South, an alt-right group's recruitment poster, showed a Rhodesian Soldier toting a gun and read, "Be a Man among Men".
One of the reasons why these groups are successful in recruiting young men is through convincing them that their identity, as Muslims, Christians and men, is under threat.
Research has highlighted a link between threatened masculinity and increased support for and participation in armed conflict and sexual assault.
Male ISIS members have engaged in rape and slavery, which are deemed necessary steps towards defeating, dehumanising and degrading the enemy.
Interestingly, there appears to be a correlation between a history of domestic violence and perpetrating terrorist attacks.
In the United States a gun control group, Everytown for Gun Safety, surveyed mass shootings from 2009 to 2015, highlighting that in more than 50 percent of cases the victims were partners, former partners and family members.
The same study also indicated that more than 16 percent of all mass shooters during this period had been charged with domestic violence.
In 2014, Man Haron Monis took hostages inside a café in Sydney, where he was killed. Monis had previously been charged with threatening his ex-wife and being an accessory to her murder.
In 2016, reports revealed that the Orlando Night Club shooter, Omer Mateen, who killed 49 people had a past record of beating his ex-wife and abusing his wife.
Men who physically abuse their partners are not only depicting signs of toxic masculinity, but also attempting to gain dominance and make their partner fear them.
Coincidently, attacking and striking fear within the enemy are key tactics of violent extremist groups. It can then be said that a past history of domestic violence (occasionally called intimate terrorism) could reduce the barriers towards perpetrating terrorist attacks.
These groups also tap into what R.W. Connell refers to as 'hegemonic masculinity' or the superiority of men in the hierarchy of genders. This is then linked to the subordination of women and alternate masculinities, specifically homosexuality in men.
Violent extremist groups' version of manhood is also inherently misogynist, which entails a denial of anything feminine being attributed to men. These groups tend to have significant barriers to entry for women.
However, a small number of women are still recruited in combat roles for both strategic and tactical benefits. For instance, female fighters are used as a tool to shame men into joining the groups or fighting.
The logic is that if women are in combat roles, more men will feel emasculated and enlist to fight.
At times, women are also deployed in countries where they can evade physical checks and perpetrate suicide bombings more easily than men.
This violent masculinity is also linked to humiliation, whereby men are not only shamed into defending their religion and manhood but also their women.
ISIS' propaganda magazines, Dabiq and Rumiyah, have routinely called men to protect Muslim women (wives, sisters and daughters) from attacks by the enemies or the West.
There are multifaceted motivations for joining violent extremist groups, including political and personal grievances, psychological, ideological and religious reasons. But there is no single factor that can conclusively explain why men join these groups.
Yet the manipulation of masculinity lies at the heart of the issue.
All violent extremist groups seem to have one thing in common – they draw on and exploit dangerous and violent constructions of what it means to be a man.
As such, understanding that masculinity is a spectrum and propping alternate masculinities that are peaceful and non-violent through counter-narrative campaigns and social outreach can be part of the solution to this menace.
ABOUT THE AUTHOR:
Sara Mahmood is a senior analyst with the S. Rajaratnam School of International Studies in Singapore and is interested in gender, security and violent extremism.