Loss in Semenyih by-election ominous for PH's rule in Malaysia
The recently concluded Semenyih by-election won by the Barisan Nasional (BN) is indeed a game changer for Malaysian politics. The by-election is a confirmation that many Malay voters have abandoned ruling coalition Pakatan Harapan (PH), a trend that was discerned in the previous Cameron Highlands elections.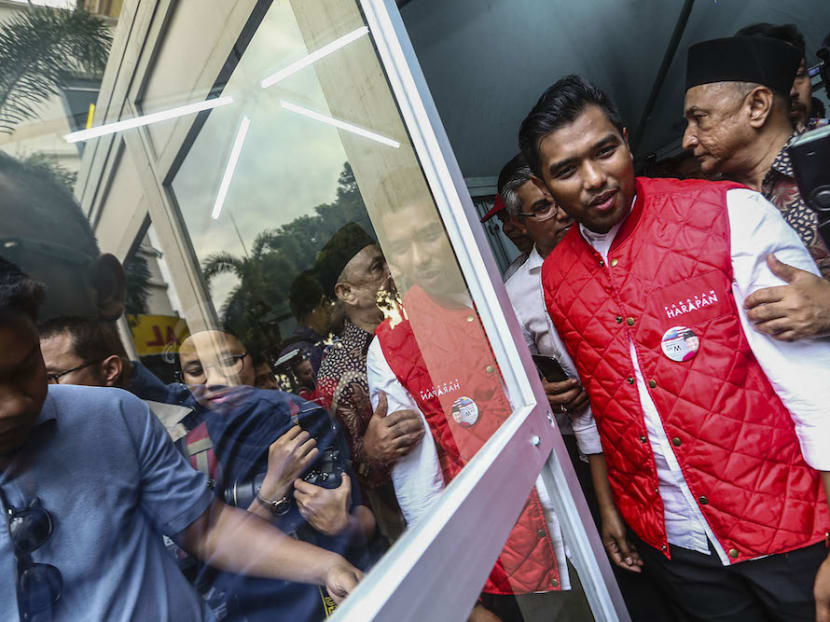 The recently concluded Semenyih by-election won by the Barisan Nasional (BN) is indeed a game changer for Malaysian politics. The by-election is a confirmation that many Malay voters have abandoned ruling coalition Pakatan Harapan (PH), a trend that was discerned in the previous Cameron Highlands elections.
The key difference between Cameron Highlands and Semenyih is the demography of the Malay voters. Prior to the election, many political pundits predicted that PH will retain Semenyih due to the high percentage of Malays from middle and upper-middle class background, a traditional vote bank for PH.
However, the results indicated otherwise, though it is perhaps premature to suggest that the by-election is a referendum for the PH government.
After all, by-elections are often fought on local issues and the choice of candidate is particularly important.
There are numerous local issues that have plagued Semenyih including the notion that existing infrastructures like roads and public transportation are not keeping up with other developments such as new residential areas and enhanced tourist facilities.
Muhammad Aiman Zainali, PH candidate's from component party Parti Pribumi Bersatu Malaysia (PPBM), was also viewed as weak, ineloquent and over-reliant on senior PH leaders.
Nonetheless, the scale of the loss should be worrisome for PH. The coalition share of the popular vote dropped from 50.8 per cent in 2018 to 45.6 per cent.
That is lower than its share in the 2013 and 2008 elections. This is especially an important wake-up call for Prime Minister Mahathir Mohamad's PPBM.
The party has now been further weakened given the perception that this was an election for PPBM to lose, given that Selangor is a stronghold of PH. The new chief minister of Selangor, Amirudin Shaari, should also view this an important warning from the Selangor electorate that views his performance as lacklustre at best.
The key problem for PH is its failure to fulfil electoral promises especially with regards to lowering the cost of living.
Instead of focusing on concrete plans on how to better the lives of Malaysians in general and the Semenyih electorates in particular, PH leaders hammered away at the alleged funding that the Parti Islam Se-Malaysia (PAS) received from the United Malays National Organisation (Umno) and the more recent allegation that PAS President Hadi Awang had paid the editor of Sarawak Report in an out-of-court settlement of their legal case.
PH's strategy was clearly aimed at discrediting the PAS leadership to ensure that PAS supporters and members will vote for PH or at worst refrain from voting for BN.
This strategy was indeed a mis-calculation.
Semenyih has given a second life to Umno and BN. While many observers had dismissed Umno's chances of a revival, Semenyih might be an important turning point for the party.
Umno has successfully re-branded itself as an effective opposition party criticising PH for its failures to fulfill electoral promises and offering itself as a vanguard for Malay rights and Islam in Malaysia.
Umno leaders have refashioned themselves as effective voices for the Malays, abandoning their previous elitist personas for a simpler image of grassroots leaders who truly represent the people's interests.
Former Prime Minister Najib Razak is a classic example of an image rebranding from a villain to hero which began with a second-second video clip, where a youth recording the video was heard saying "bossku" (my boss) before Najib, replied "malu apa bossku" (nothing to be ashamed of my boss).
The tagline has been trending and Najib has successfully captured the imagination of many younger Malays who view him as their champion.
Learning from its previous mistake of fielding party warlords as candidates, Umno once again chose a candidate, Zakaria Hanafi, from the grassroots with a clean and pious image.
This renewed strength of Umno will likely forced its leaders who are planning to make a leap for PH component parties to re-think their decision.
Semenyih is yet another indicator that the partnership between PAS and Umno has once again born fruit.
As Umno acting president Mohamed Hassan noted, the two parties will likely come together in a more formal partnership.
Semenyih is proof that many Malays including the urban middle class have accepted the narrative that Islam and Malay rights are under threat and that the government is dominated by the Chinese.
PH's strategy of attacking PAS during the campaign period has backfired given that nearly all PAS voters in the 2018 election supported BN in the by-election.
More importantly, PAS has emerged as a dominant partner in this new alliance.
Umno was largely dependent on the PAS grassroots machinery and employed Islamic rhetoric often associated with PAS.
A case in point is how Umno leaders end their rallies with shouts of "takbir" (God is great) often used as a rallying cry by PAS.
Many Malaysians were enthused that a New Malaysia was born following the historic victory of the PH in the 2018 election.
Ten months on, this vision of a New Malaysia is looking bleaker. The PH government ministers have been more focused in blaming the previous administration for its inability to improve the livelihood of many Malaysians.
The mantra of key leaders like prime minister-in-waiting Anwar Ibrahim that the government needs more time to enact real change will not hold water with the electorate.
The PH government must also devise a better strategy to assuage the Malay community that their position has not been compromised under the new administration.
With this background in mind, it will be an uphill task for PH to win the upcoming Rantau by-election.
A bigger concern for PH is if there is continuous slide in Malay support that the coalition will lose the next general election.
ABOUT THE AUTHOR:
Mohamed Nawab Mohamed Osman is an Assistant Professor with the Malaysia Program at the S. Rajaratnam School of International Studies (RSIS). He also coordinates RSIS' Seminar Series on Muslim Societies in Asia.