The March holidays are almost here. Make your children hit the playground instead of books
At the recent World Economic Forum in Davos, John Goodwin, head of Lego's charitable arm, the Lego Foundation, warned that children will lack work skills in the future if they do not spend enough time playing now.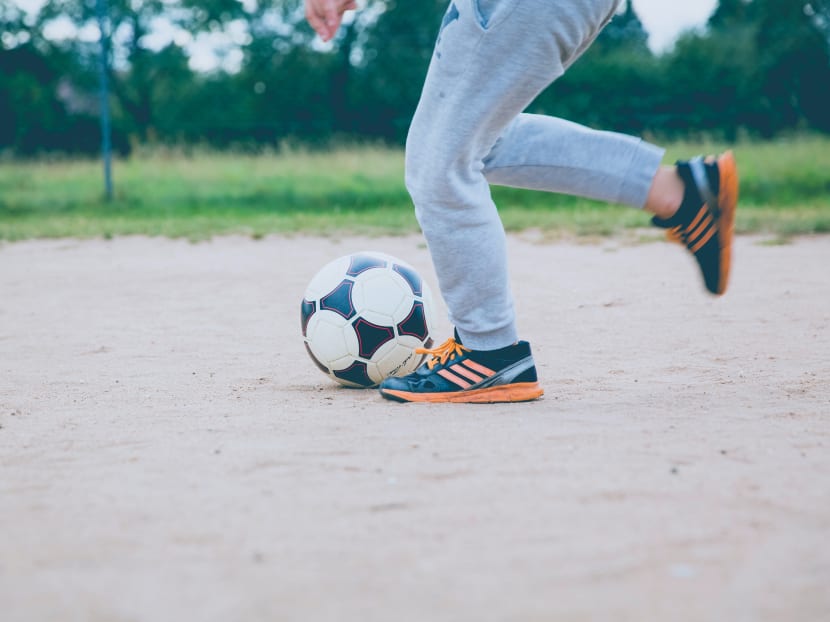 At the recent World Economic Forum in Davos, John Goodwin, head of Lego's charitable arm, the Lego Foundation, warned that children will lack work skills in the future if they do not spend enough time playing now.
Mr Goodwin urged the business and political leaders gathered to put pressure on governments to make education more play-based, saying that play is one of the ways to achieve the goal of teaching children how to learn and work things out for themselves, skills that will benefit them in the work environment.
"Critical thinking and problem solving starts in early childhood development. It's where the foundations are laid," he said.
Play does, indeed, have a big impact on child development, including neural, language, social, emotional, physical, and sensory development, said Dr Natalie Games, a clinical psychologist at Alliance Professional Counselling.
"Play is the primary language of children, where they are able to be in control of the content and intent; it's the most important thing that our children can do," she explained. "Play is a process, not a product, and hence not age restrictive. It needs to be viewed by society as a basic need for children."
Dr Games listed the proven benefits of play – a bigger, more highly organised and flexible brain, heightened resilience and optimism, muscular growth, flexible problem-solving capacity, mental mapping and memory, the ability to adapt to challenges, and improved physical, social and mental health.
In addition, play gives children a chance to practise different social skills, and they also learn to acknowledge others' feelings, cooperate, share, and resolve conflict. Dr Games also said that, as children get older, play becomes more interactive, further improving their social skills and preparing them for more active social interactions inside and outside the home.
"During play, children also increase their social competence and emotional maturity. Research reveals a correlation between school success and children's ability to interact positively with their peers and adults," she said.
Exploring Kids' Interests
Mr Tong Yee, a Families For Life council member and dad to three children aged eight, six and four, has seen first-hand how play has helped their development.
"I think what is most understated is how much play is critical in developing a child's initial understanding of relationships with themselves, with other children, with authority, and with society at large," said Mr Tong.
"I spend hours observing my children, and find that playtime is invaluable to getting them to becoming functioning, contributing and sensitive members of society," he added. "As a parent, I am amazed at how my children have learned to overcome so many social obstacles, from bullying by peers to handling an unsympathetic authority figure to learning to collaborate to achieve larger goals."
So how much playtime should a child have?
Dr Games cited recommendations from the American Academy of Pediatrics, such as allowing for one hour a day of unstructured, free play; limiting a child's media time to less than one to two hours a day; and establishing "screen-free zones" by keeping TVs, computers and video games out of children's bedrooms.
The idea of playtime gets a bit tricky as children enter their teen years, with a heavier academic timetable and the various physical and psychological changes they go through. Throw gadgets into that mix and you are left with very little playtime. However, it is essential that teens still fit play into their schedule. Families For Life council member Jeff Cheong suggested that, at this age, play can take the form of sports, art, music or dance.
"Different children have different strengths, and letting them explore their own interests and develop them is a way to encourage them to grow up and learn to be independent," he said.
School Holiday Activities
With the March school holidays around the corner, parents should use this opportunity to get their children out to play – literally. Dr Games suggested riding bicycles, playing in the park, or going to the beach or pool.
For younger ones, playing at home is encouraged too.
Mr Cheong and his family enjoy long cycling trips along park connectors. A father to three children aged 14, 12 and nine, he admits it is sometimes difficult to figure out what teenagers want to do, and proposed that parents adopt a variety of indoor and outdoor activities.
"Go trekking or play sports like tennis, football and basketball, or go for picnics with the family," said Mr Cheong. "Indoor activities could include things like baking together or card games. Parents of teens could also go for interactive workshops and pick up a skill together."
Mr Tong stressed the importance of letting children learn to do things themselves and have fun.
"I have seen too many children have their early curiosity quelled by insisting that they should only be curious about school subjects, or typical markers of success," he shared. "I have experimented with my children, creating their own grocery lists, preparing breakfast, making speakers for their phones with toilet rolls...the list can go on, as long as we see our children as able, creative, and willing to create a safe experimental space for them to take risks and play.
"I do not so much mind my children watching YouTube, as long as they learn how to start their own YouTube channel. I do not mind them using apps on my iPad, as long as they also readily ask how those apps are built," he added.