More focus on these 4 'sacred spaces' would help better care for mothers every day of the year
The ancient Greeks were the ones who got us started on the whole shebang of celebrating mothers, with their annual festivals honouring Rhea, the mother of gods.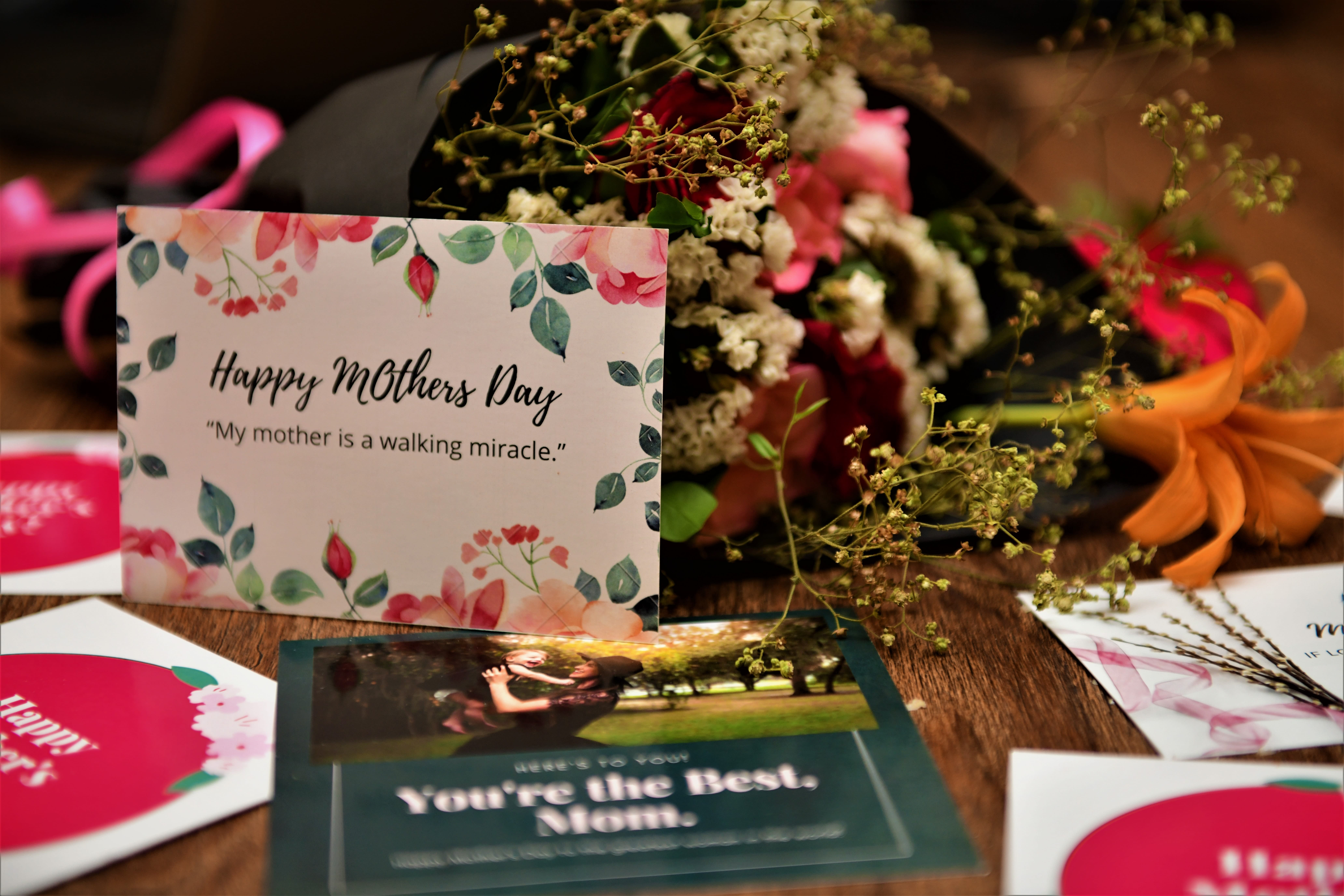 The ancient Greeks were the ones who got us started on the whole shebang of celebrating mothers, with their annual festivals honouring Rhea, the mother of gods.
We went from celebrating heavenly mothers to earthly ones when, in the 1850s, women in the state of Virginia in the United States formed work clubs to tackle problems related to motherhood, led by social activist Ann Jarvis, who was pregnant with her sixth child.
Infant mortality was high due to poor sanitation. Jarvis herself would lose nine of her 13 children. During the American Civil War, the work clubs cared for soldiers from both sides.
It inspired Jarvis' daughter Anna to conceive of the idea of Mother's Day.
But a century later, debates on gender equality reflect how mothers continue to receive inadequate support.
To better care for mothers, it helps to first recognise that within the whirlwind experience of motherhood, there exists certain sacred spaces, where the hustle briefly recedes and the mind stands still.
These are where one searches for higher truths and, all things being equal, is more likely to find clarity of the mind and the conviction to act.
Support services may be most effective when designed with these spaces in mind.
Here are four examples of such spaces:
1. THE WOMB, THE BODY'S TEMPLE
The first sacred space is where it all begins. It is the calm before the storm.
But demons are already lurking. Many mums struggle silently — and unknowingly — with metabolic dysfunction and mental disorders.
Studies estimate that a third to half of all pregnant women in Singapore are overweight or obese. Poor metabolic health is the real risk factor that reduces fertility and leads to pregnancy complications.
Mums fare poorly in mental health, too: Nearly 40 per cent  in Singapore displayed depressive symptoms during pregnancy.
Even at mild levels, this may affect the child's development, affecting school readiness and mental health, resulting in a lifelong disadvantage.
Tackling this is difficult because most women enter the healthcare system only when they are pregnant or have difficulties conceiving. Intervention is often too late.
A new programme launched at KK Women's and Children's Hospital (KKH) last month aims to get ahead of the curve, by helping women prepare for pregnancy through strengthening their metabolic and mental health before they conceive.
Named Healthy Early Life Moments in Singapore (Helms), the programme will provide digital tools that encourage lifestyle modifications. After conception, doctors and nurses will care for mother and child, until 18 months of age.
2. THE HOME, A TEMPLE ON SHAKY GROUND
The home should be a sanctum but for many, it is anything but, with mum straining under the weight of the world.
To support mothers, we need to support those around her - fathers and foreign domestic workers.
It's curious that gynaecologists, paediatricians and preschool teachers seem to speak more to mum than dad whether unconsciously or intentionally, even when both are present.
Among professionals, language is often feminised: "Caregivers" is used interchangeably with "mothers". KKH has two towers - one for women, one for children, but none for men.
The involvement of fathers is important given the trend towards smaller nuclear families and increased female workforce participation. If not, these factors exacerbate the mothers' load.
How to get fathers to step up? We need to understand them better.
Research shows that fathers tend to be more reticent in accepting a child's diagnosis of developmental needs compared to mothers, due to fewer opportunities they have to see the signs first-hand. Fathers need to be given more time to move past denial.
Male learning style is also different, relying less on language and more on visuals. Fathers need to be told specifically how to help. Play-based interventions are particularly apt.
Fathers should talk more. Research shows that in low-income families overseas, fathers' talk with toddlers is characterised by more "wh-" questions, such as "what" and "where", which require children to assume more communicative responsibility and use more diverse vocabulary.
When done right, a father's sense of self-efficacy increases, creating a virtuous cycle.
The other elephant in the room, along with fathers, are foreign domestic workers.
Referred to as "the forgotten army", 260,000 of these workers care for our homes and families. For many, they are the linchpins that enable both parents to work and make ends meet. Their role in family life is entrenched, driven by costs of living, female workforce participation, and shrinking nuclear families.
Although an uncomfortable truth, the time a foreign domestic worker spends with a child may be higher in both quantity and quality compared to parents.
This can be approached as an opportunity, without relinquishing parents of their responsibility.
With a little training in child development and behavioural management, foreign domestic workers can have an out-sized impact on a child, by virtue of the amount of unhurried time they spend together.
These workers would be glad of such training, for it should make life easier. For parents, the cost of inaction should be considered.
With fathers and foreign domestic workers better equipped, sanctity may return to more homes.
3. THE PRESCHOOL, THE FIRST TEMPLE OF LEARNING
The next temple is a colourful one.
At the book-ends of a busy day, life pauses when mum parts from and later reunites with those who matter most to her.
That's what makes it a strategic place to centralise the key services that a young family may need — education, healthcare and social support.
A new programme launched this year, Mission I'mPossible 2, will provide such a three-in-one solution.
Over four years at 16 PAP Community Foundation (PCF) preschools, it will involve in-classroom screening of children for developmental needs from as young as two months old.
If needed, support will be provided as part of a routine lesson alongside the child's peers and teachers as much as feasible.
To do this, a school-based Child Development Unit will be set up within PCF with the help of KKH. Educators will work alongside social workers, nurses and therapists.
Mum will no longer need to shuttle her child from preschool to an early intervention centre for specialised support a few times a week, impeding her ability to self-care or work at a time when stress and costs in the family are surging.
Mum can join a support network run by the preschool's social workers. In time, the network will be open to parents even before their child is born, when parents register interest in enrolment, to foster inclusion from day one.
Research tells us that supporting parents is the most effective way to help children.
Australia's Parenting Research Centre, a non-profit, does this well, helping governments and community agencies implement high-quality initiatives that are evidence-based and customised for busy parents to upskill as their families grow.
Its parenting portal www.raisingchildren.net.au provides free, up-to-date and non-commercial information that is reviewed by experts and funded by the Australian Government.
Like kids, parents need to learn too.
4. THE HOSPITAL, A TEMPLE OF HEALING
Like a temple, a hospital gives life, protection and hope.
A doctor is akin to a priest. When he or she speaks, people usually believe — and obey.
A new programme launched last month named DayOne will use child developmental clinics at KKH to support mothers.
The idea: At the same time a child is diagnosed with developmental needs, screen mum for mental health conditions as well.
Research indicates that caregivers of children with developmental needs are more likely to suffer mental health challenges, which can affect the child's mental health.
After universal screening of the mums, a team of paediatricians, nurses, medical social workers, psychologists and psychiatrists will support mother and child.
For some, "day one" can come earlier: While waiting for the appointment, the hospital will call caregivers for an assessment. High-needs cases will be fast-tracked.
DayOne can help Singapore's hospitals keep pace with the world's best.
The Children's Hospital of Philadelphia, for example, supports families with not only doctors and nurses. At its Cancer Centre, the Oncology Psychosocial Services Programme brings together social workers, psychologists, child life specialists, creative arts therapists and teachers to help families with the psychological effects of treatment and keep children engaged with school.
Singapore's temples of motherhood can be similarly reimagined. With low birth rates, the quality of human capital matters even more.
As we go through the ritual of venerating motherhood this Mother's Day, let's remember that mothers need more than adoration and floral offerings.
 ABOUT THE AUTHOR:
Lee Poh Wah is chief executive officer of Lien Foundation, which funded and supported the Healthy Early Life Moments and DayOne initiatives at KK Women's and Children's Hospital as well as the Mission I'mPossible 2 project at PAP Community Foundation (PCF) preschools.