Scans for my patient's swallowed fishbone found other issues. Here's why the case has lessons for S'pore's healthcare system
I recently saw a patient whose case was not only interesting, but also raised important questions on what is deemed appropriate medical care.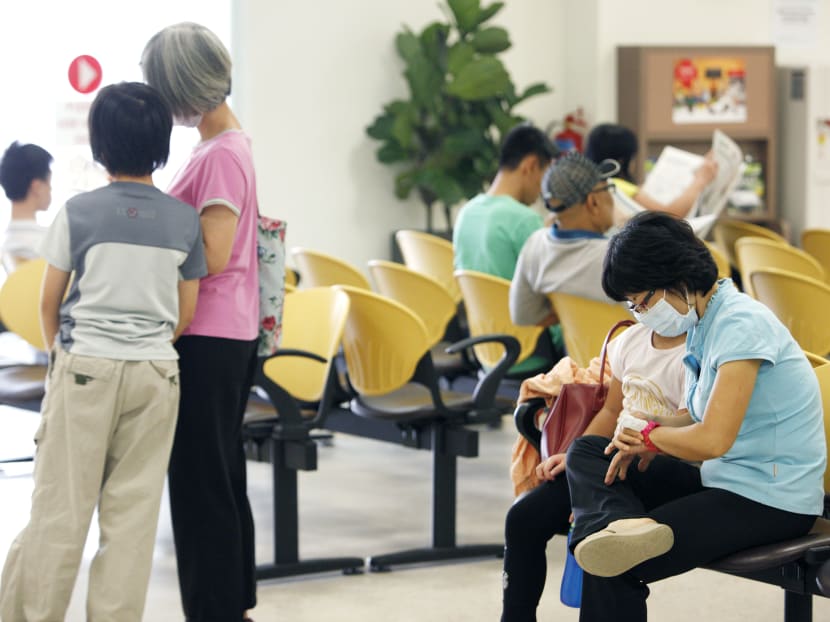 I recently saw a patient whose case was not only interesting, but also raised important questions on what is deemed appropriate medical care.
While this has nothing to do with the ongoing Covid-19 outbreak that is on everyone's mind, I think it is useful to share what my patient went through to help us better understand how healthcare policy and the law can affect patients, their choice of treatment and the implications for doctors.
Let me quickly explain the condition of this patient, a middle-aged woman whom we shall call Ms A.
After she accidentally swallowed a fishbone during a meal, she consulted an ear, nose and throat specialist, who did a scope and found the bone in her oesophagus.
But the specialist dropped the bone into the stomach while trying to retrieve it. Fearing that the bone could be lodged in Ms A's digestive tract, the specialist requested a computerised tomography (CT) scan of her abdomen the following day.
The bone could not be seen on the scan and Ms A's doctor assumed that the bone had been passed out.
But the scan also picked up an incidental lesion in her liver.
Incidental lesions are usually benign, but they can also be harmful or malignant.
Ms A was worried and hence consulted me.
I did a multiphasic CT scan of the liver to examine the nature of her liver lesion carefully.
The lesion was actually a 2.2cm long cyst, or a fluid-filled cavity. I reassured her that most liver cysts are benign. Most experts would recommend leaving them untreated.  
To be sure, I told Ms A there have been cases of cancer arising from a liver cyst in medical literature. But it is so rare that I have not encountered one during my 26-year medical career.
As it turns out, Ms A's liver CT scan also led to the discovery of more incidental lesions: A 0.5cm fat-containing lesion and a 0.8cm complex cyst in her right kidney as well as two non-calcified nodules of 0.3cm and 0.5cm in her right lung base.
Renal cysts are mostly benign, but again, cancer cannot be ruled out completely. There are four categories of renal cysts in increasing risk of cancer, and Ms A's falls under the second category.
This means the risk is low and a repeat scan in six to 12 months' time is recommended to ensure there is no change in size and the nature of the cyst.
The fat-containing lesion in her kidney appears to be a benign renal tumour called angiomyolipomas. Usually, no action is required, as her lesion is less than 4cm.
Her two nodules in the right lung are slightly more problematic, as I could not leave them unevaluated, though I know the risk of them being dangerous is negligible.
Incidental lung nodules — growth of abnormal tissue — are usually benign. According to medical statistics, the risk of them being cancerous is about 1 per cent.
Risk increases in older individuals, smokers and those with a family history of cancer, or if the nodules are larger than 8mm and located in the upper lobe.  
Again, Ms A would require a follow-up CT scan on the nodules in six to 12 months.  
If the nodules remain stable in number and size over the next 12 to 24 months, the risk of cancer would be small at less than 1 per cent and Ms A could be discharged.
Ms A found it hard to take in what she had gone through. Her swallowing of a fishbone had led to two scans which picked up a liver lesion, a renal angiomyolipoma, a complex renal cyst as well as two small 3mm and 5mm lung lesions.
Each of these incidental lesions carries a low risk of developing into cancer. But low risk does not equate zero risk.
All medical guidelines suggest follow-up imaging studies on the lung and kidney lesions. So she will go through these in the next 12 to 24 months.
How does her case hold lessons for medical practice today?
In February 2019, the Singapore Court of Appeal found a lung specialist negligent in following up an incidental lung lesion in a young woman. She was later diagnosed with lung cancer.
Her incidental lung nodule had a stable size over a two-year period, before it turned cancerous.
A lesion that does not grow in size does not necessarily mean there is zero risk of cancer, just low risk.
One unintended consequence of the verdict was that fearing they would miss diagnosing a cancer, doctors would do follow-up imaging studies on incidental lesions, even if the risk of cancer is very low.
The Singapore Medical Council (SMC) and the Singapore court now advocate the Modified Montgomery (MM) tests in managing patients. In MM, doctors are obliged to discuss all treatment options and let the patient make the final decision.
Before MM, SMC uses the Bolam principle in determining if a doctor is negligent. A doctor is deemed not negligent if he does what other doctors in his field would do or follows medical guidelines.
If a guideline says that the risk of a liver cyst turning into cancer is extremely low and no follow-up is needed, I will not be doing anything wrong if I discharge a patient with a simple liver cyst.
But under MM, I could not just discharge her without explaining to her the options: First, she could be discharged because the risk of cancer is very low according to the guidelines or second, if she still has some concerns about the remote risk of cancer, she could opt for follow-up scans every six to 12 months.
I will be deemed to be negligible if I don't spell out these choices to her and let her decide.
Most patients feel follow-up imaging studies on incidental findings cause no harm. After all, it is just like taking a photograph and comparing it with old ones.
A CT scan is generally safe. But it does involve a small dose of ionising radiation. Ms A had two scans within a week, and she will need several more scans over the next 24 months.
She will end up paying for the scans, taking a cumulative dose of radiation, with little real health benefits from them.
If Ms A decides to take up health insurance, she will have to declare having lesions in her lungs, liver and kidney. Insurance companies do not take risk, and Ms A is likely to have her respiratory, hepatobiliary and renal systems excluded from any future insurance.
Healthcare resources are finite. If every one insists on doing follow-up scans despite very low risks, imaging facilities and clinics will be stretched.
Patients who need CT or magnetic resonance imaging (MRI) to diagnose actual cancer will have to wait longer for the scans. And real cancer patients will also have to wait longer for their clinic appointments.
In the end, healthcare costs are pushed up with little additional benefits to patients or the society.
So what can we do?
Patients should check with their doctor if an imaging study, especially advanced ones lsuch as a CT or MRI scan, are really necessary. After all, liver and renal cysts are discovered in more than 10 per cent of routine CT scans.
Doctors have to ask themselves if an advanced scan is really needed for patients. Would a plain abdominal X-ray suffice for Ms A in search of the dropped fish bone? If the CT scan was not performed, Ms A would be much happier and reassured.
As a society, we need to examine the unintended consequences of punishing doctors when rare events or complications occur.
In 2013, the New England Journal of Medicine published a study involving 2,961 patients with 12,029 nodules in the lungs, of which 144 (1.2 per cent) of the nodules were cancerous.
Different risk models are being developed to estimate risk of cancer in individual patients. But none of the models will be absolutely correct.
We ought to consider total costs to patients, healthcare establishments, and the government in evaluating incidental lesions.
ABOUT THE AUTHOR:
Dr Desmond Wai is a gastroenterologist and hepatologist in private practice.