My struggles with taking paternity leave
President Halimah Yacob noted at the recent Exemplary Father Award ceremony that about half of all new fathers do not take the government-paid paternity leave at all, despite being given two weeks. I would like to share my own struggles with taking paternity leave, not once, but three times.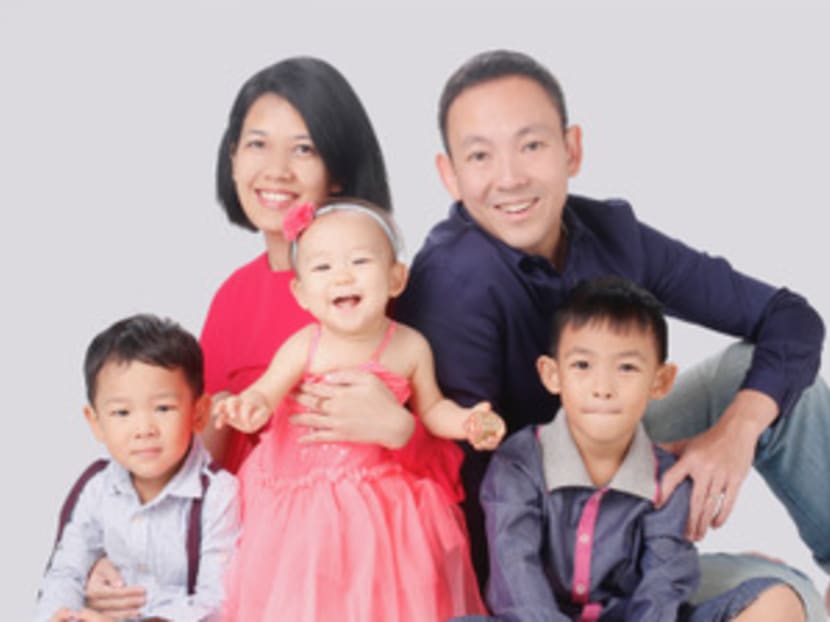 President Halimah Yacob noted at the recent Exemplary Father Award ceremony that about half of all new fathers do not take the government-paid paternity leave at all, despite being given two weeks. She called on employers to do more to encourage their employees to use their paternity leave.
And in response to a parliamentary question, Minister for Social and Family Development Desmond Lee also shared on Aug 6 that from 2014 to 2017, 94 to 95 per cent of fathers did not take at least one day of shared parental leave.
For fathers who did take paternity leave, the median days for government-paid paternity leave and shared parental leave in 2018 were 11 and 10 days respectively, according to figures released previously.
Here, I would like to share my own struggles with taking paternity leave, not once, but three times.
First, I appreciate how paternity leave in Singapore has grown from three days to one week, and now two weeks.
When my first child was born in 2010, we had one week of government-paid paternity leave. I recalled that the week went past so quickly that as soon as my wife and new-born returned home, I had to go back to work.
My routine at work often got disrupted by the frequent trips to take my wife and our new-born for medical checks and treatments for jaundice.
I had no issue with utilising my annual leave then to look after my family because I knew that my wife needed my support, especially with our first child.
However, it was not an easy decision to make as I did have plans to use my annual leave for family outings, instead of shuttling between hospital and clinical visits.
In my baby's first month, I developed a sense of guilt from providing late notice for my frequent absence from work, which hindered the workflow of my colleagues and supervisors.
On hindsight, I could have taken additional weeks of leave then, in addition to the stipulated paternity leave, to facilitate my department in getting temporary help, or reassigning job responsibilities in advance to cover my absence. 
However, that still would not address the concern I had of how my absence would affect my performance appraisal and relationships with colleagues, who had to shoulder my job responsibilities during that period.
And I found myself going through the same painful routine of struggling between work and home during the birth of my second child in 2014. This was compounded by the requirement to care for my first-born toddler, in addition to providing support for my wife who would care for our new-born primarily.
Minister for Social and Family Development Desmond Lee, in releasing these paternity figures on Aug 6, said that the GPPL take-up for 2018 will likely increase further as fathers can take paternity leave up to one year after their child's birth, and employers then have up to three months after the leave was taken to submit claims.
The two weeks of government-paid paternity leave just took effect when my third child was born. Although I applied for the full entitlement of paternity leave, I continued to go back to the office and took home work for fear of letting the ball slip at work.
I worried about how others would view my absence from work, and the struggle to juggle the competing demands — of caring for my wife, new-born, other children and the unnecessary stress related to the demands of work that I failed to let go of — took a toll on me.
I could have managed a better transfer of oversight of my work to my colleagues, and developed more trust in them helming the organisation, instead of trying to manage the work remotely.
Although I had the full support of the board to focus on my family during my paternity leave, I could not help but feel a great concern for being less responsive and away from the office. This is possibly due to a lack of trust I had with my colleagues and supervisors then.
To be sure, my insecurity in taking time off from work for my family also stemmed from how I used to place guilt trips on other colleagues when they took paternity leave, instead of celebrating the arrival of their new-born. 
When it came to my turn to apply for paternity leave, I wished I had been more supportive and encouraging of those colleagues.
A conducive culture that promotes healthy family life has to be set by the constituents in any environment, and I wished I had done more then to cultivate that.
On the home front, there were often times when I felt really inadequate in caring for our new-born, and I would give in to the preferences of my wife, our mothers and the confinement nanny to let them care for our new-born.
Nobody really prepared me to take on the role of a father for the first time, or even as a supportive husband for my wife during her post-natal recovery.
For my first two children, I fussed over the new-born and neglected my wife, and often found myself sidelined by the other women at home due to my lack of familiarity (and practice) in caring for our new-born. And that created a lot of tension and frustration for me at home, due to the lack of clarity of my role, and it pushed me back to work as a respite. 
It was only after attending workshops conducted by the Centre for Fathering after my third child was born that I better understood my role in supporting my wife after child-birth, so she could better care for our new-born.
And I stopped developing a guilt for seeking "me" time or to "hang out with the boys", because I did require the company of other fathers for support and accountability, especially during those periods of change in life stage and in the family.
If I could do it all over again, maybe for our fourth child, I would invest the first month after child birth towards supporting my wife to regain her health and mobility, find every opportunity to care for my new-born to establish the bonds between us, and help my other children assimilate the new member into our family.
There might be consequences for my decision to prioritise family over the work front, but I would have to accept that with my eyes wide open.
And I know that the onus would be on me to establish a good level of trust and relationships at work, so that I could depend on my colleagues and supervisors for support when I need to take time out for my family.
It takes a community to raise our children and encourage our families to bond better today. We have to play our part to create harmony between our family, work and community life.
ABOUT THE AUTHOR:
Bryan Tan, formerly a senior officer with the Singapore Armed Forces, is CEO of Dads for Life and the Centre for Fathering. He is married with three children aged three to nine years old.