Understanding the role of social entrepreneurship in Singapore
It is crucial that we understand that social enterprises have an important role to play in Singapore. It is also perfectly fine for social enterprises to be profit-driven.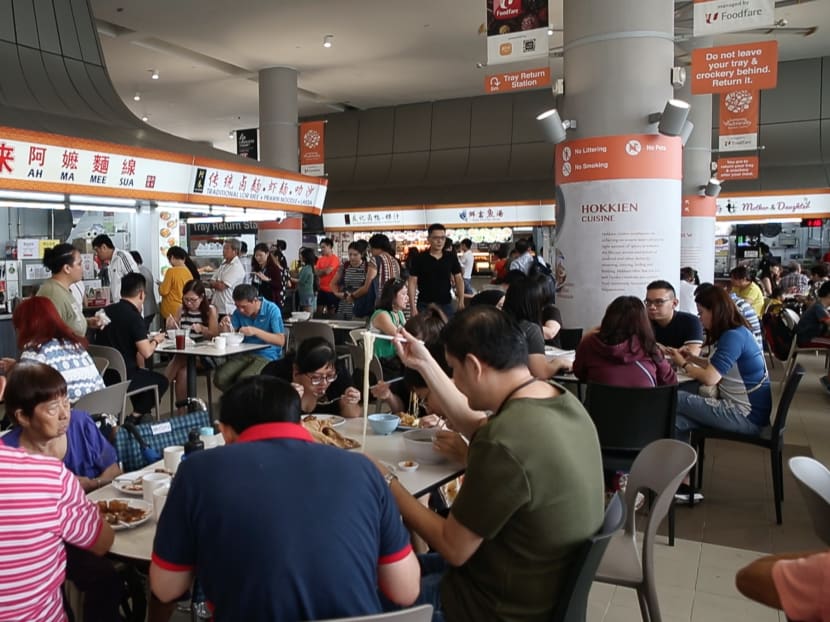 The role of social enterprises has been thrust into the spotlight amidst the ongoing controversy over how some of them run hawker centres and impose harsh commercial conditions on stallholders.
Some have accused these social enterprises for being greedy and unscrupulous, pointing out that they were appointed by the government to manage the hawker centres on a non-for-profit basis. While such sentiments are understandable, it is crucial that we understand that social enterprises have an important role to play in Singapore.
It is also perfectly fine for social enterprises to be profit-driven.
The term social enterprise depicts a hybrid model of a revenue-generating mindset and a deep commitment to address one or more social issues. There seems to be a prevailing perception that any enterprise committed to a social cause should not be making too much profit, if at all.
We should move past such perceptions and focus on how these companies generate profits and what they do with it.
Let's take an example of grocery chain Wholefoods, which now belongs to Amazon, in the United States. Wholefoods sells organic, non-genetically modified and sustainably-farmed food. The store is praised for its policy of paying above-market wages and providing health insurance to all employees, including part-time workers. This is rare in the retail sector.
Wholefoods also closely monitors various supply chain systems to make sure suppliers are acting ethically. Wholefoods is a profit generating enterprise, and its products are not always the cheapest, but customers know that when they walk into a Wholefoods store, they get high-quality products and services.
Wholefoods is so committed to fairness, it would gladly accept returns on any products customers buy, even when they have been consumed, as long as customers have the receipts.
When customers ask whether a product is delicious or not, employees of Wholefoods without needing to ask their supervisor would open a packet of the product and let customers try them on the spot – if customers like it, they can buy, if not, they can just throw the packet away. Wholefoods treats its employees just like it treats its customers, with trust and dignity.
Now, I do not expect all social enterprises to follow what Wholefoods is doing, but I am giving an example in which a company knows what its core values are and is not afraid to be fully committed to them, even if it might earn less as a result.
So yes, social entrepreneurs must fully fulfil their social mission and also understand the implication of their actions.
And because of their social mission, it is perhaps not surprising that they can sometimes be held to a higher ethical standard than others.
This is not in itself a bad thing, nor is it unfair. It is within the right of consumers and the general public to evaluate the performance of these social enterprises, especially given the important roles they play in society.
Even the most efficient and resource rich government in the world would not be able to tackle all the social issues a country faces without the help from the private and social sectors. Social entrepreneurs therefore fill a void left by the public sector and traditional purely-for-profit private sector.
At the same time, social enterprises are not completely different from others in the private sector which through their business innovation – whether it is in product or service offerings – drive the economic engine of the country.
Singapore's future heavily relies on our society's ability to constantly innovate as well as produce products and provide services that the world needs.
The same applies to addressing our society's pressing issues. Social entrepreneurs must be profit-oriented because we live in a world in which resources are scare. Top talents do not come cheap, nor does market expansion.
In the early stages of running a social enterprise, an entrepreneur should focus on achieving financial sustainability first.
Why?
For the same reason that airplane passengers are told in safety videos that in case of lost cabin pressurisation, they should put on oxygen masks before doing so for their children.
This instruction seems to go against the natural instinct of parents to want to help their kids. Yet the instruction is there for a reason. If the parents pass out due to lack of air, how would they be able to help others?
The same principle applies when it comes to balancing profit and social impact.
A social venture must be around long enough for any social impact to take place. If it goes bellied up after three months, then it would be safe to assume that the social project would get shut down, to the detriment of those who were in need.
Of course, the question is how do social entrepreneurs balance seeking profits and championing a social cause? Unfortunately, there isn't a hard rule or percentage breakdown.
What social entrepreneurs can do is to develop two things: one, an impact assessment tool that evaluates the performance of their social impact over the time. That way they know how they perform and how they can get better.
Two, just like financial sustainability in the business world, social entrepreneurs should also develop a social impact sustainability mechanism.
That way, the social programmes are not merely a handout, but truly changing the lives of those impacted in meaningful and healthy ways. In general, social projects should not last indefinitely as the benefactors would slowly have enough tools and resources to stand on their own feet.
Let us not write social entrepreneurship off because of a few bad apples.
True social entrepreneurs and social innovators are the ones who would bring the best out of our nation.
At the same time, as a society, we have the obligation to keep social enterprises in check, making sure they keep their promises and commitment to social impact.
ABOUT THE AUTHOR:
Jonathan Chang is Executive Director of the Lien Centre for Social Innovation.