Norwegian's entry a reminder of changing world of air travel
In February, I wrote in TODAY about how the line between legacy and budget airlines continues to get blurred as more budget carriers fly beyond the four-to-five-hour range, eyeing markets traditionally served by full-service operators.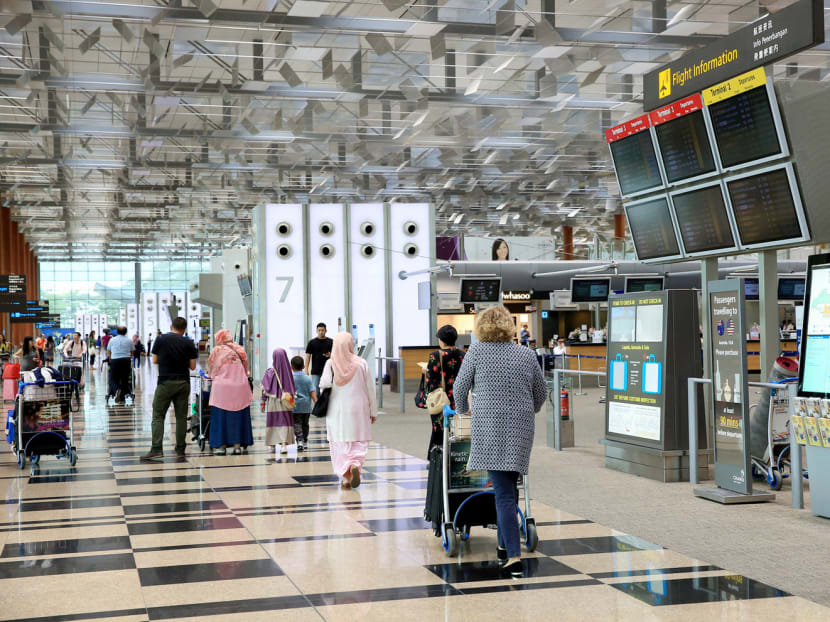 In February, I wrote in TODAY about how the line between legacy and budget airlines continues to get blurred as more budget carriers fly beyond the four-to-five-hour range, eyeing markets traditionally served by full-service operators.
Norwegian Air Shuttle, an ultra-low-cost carrier that is already flying from Copenhagen to Bangkok and across the Atlantic from Europe to the United States, recently announced a new service from Singapore to London, to be launched on Sept 29.
Chief executive Bjorn Kjos said the airline was responding to the huge demand for affordable long-haul travel. Norwegian is said to be offering a launch fare of S$199 one-way in economy. While a promotional offer, with dynamic pricing online, the actual fare for a return ticket works out to S$650. Compared with over S$1,000 on Singapore Airlines (SIA) and British Airways, it still looks like a steal, as it includes all applicable fees and surcharges.
Some travellers who will not hesitate to book budget for a short-haul trip may not be as enthused about doing the same for a flight of more than 13 hours from Singapore to London because of the absence of certain creature comforts: Narrower seats and less legroom, lack of inflight entertainment programmes and no complimentary refreshments and snacks.
But, of course, Norwegian will also be offering a premium class, with fares starting at S$839 for upgraded services and extras. Norwegian's move has revived questions about whether such long-haul flights are sustainable for budget carriers and how full-fledged airlines can respond.
The failure of carriers such as Hong Kong's Oasis Airlines and AirAsia for its flights from Kuala Lumpur to London and to Paris notwithstanding, some budget airlines will continue to push the boundary because of the healthy profit margins. Popular long-haul routes are under-serviced and dominated by national carriers which provide non-stop options. AirAsia has announced a new service from Kuala Lumpur to Honolulu to be launched in June. Scoot, a subsidiary of SIA, will start flying to Athens, also in June.
A number of factors have contributed to the shift in the landscape. New and more fuel-efficient long-range aircraft, aided by the current lower oil prices, are making it possible for low-cost carriers to ply the same distant routes and compete with legacy airlines. The recovery in the global economy is reviving the demand for seats, boosted in particular by a rising middle class in Asia with a propensity for leisure travel abroad. But the market remains price-sensitive, and the cost of a ticket can influence significantly the choice of an airline.
Budget fares generally are bare-bones deals without the extras that full-service airlines incorporate as part of the carriage. You can expect to pay extra for checked luggage, seat selection, priority boarding, and meals and refreshments. Some carriers pass on credit card surcharges at the time of booking to the customers, and charge for check-in assistance and printing of the boarding pass at the airport counter. Restrictions include no refunds or changes of flight, compensation for delays or cancellations, or transfers to another airline.
Increasingly, more established airlines are adopting similar pricing strategies. Some legacy airlines are "unbundling" their services previously incorporated in a single fare.
In the United States, the big three carriers — American Airlines, Delta Air Lines and United Airlines — have introduced basic economy fares with additional restrictions to match the competition. Such fares do not allow a passenger to pre-select a seat, which will be assigned at the time of boarding, which in turn means whatever is left and generally the least preferred. Consequently, you may not be seated with a travelling companion. Chances are that in an overbooked situation, you will be the first to be bumped off a plane since you are low down in the passenger priority list.
Other restrictions include boarding last and no priority in overhead compartment stowage, refund or change of ticket, possibility of upgrade and paid lounge access.
Will this become a trend across the industry globally? It looks like it is already happening, by whatever name it goes. Cathay Pacific, for example, is selling "Economy Save" fare to match the competition. The fare has its restrictions, including no seat selection, a higher fee for rebooking, and a reward of only 25 per cent of the miles accorded to a normal economy fare.
All said, the good news for consumers is that the persistence of budget long-haul operators has brought about more choices, which will in turn exert pressure on competing airlines to lower fares.
Whether travellers choose to travel on a budget carrier or a full-service airline is never a question of right or wrong, or one of better or worse. It comes down to whether it suits their needs, and what they expect of the fare, including its restrictions. So it is important that you know what you are paying for when you buy an air ticket.
With the proliferation of different fares even for the same class of travel, it is wise not to assume that all fares have the same terms. The price you see advertised may not be what it seems, and you need to work the sums to be sure of the bottom line. This has been an area of concern for regulatory authorities to ensure that consumers are not misled and that they are able to make informed decisions.
At the end of the day, it is still caveat emptor. An awareness of at least the salient features of the fare will better prepare us for the flight in question and save us a lot of headache when some things that we assume do not materialise. So, if you are booked to fly Norwegian, you may want to pack a pillow and plenty of snacks.
ABOUT THE AUTHOR:
David Leo is a published author and aviation veteran.