A pregnant patient needs emergency care but hospitals are full. This is my experience treating her
A recent experience I had as a medical specialist in the private sector underlined some of the challenges the healthcare sector is facing currently.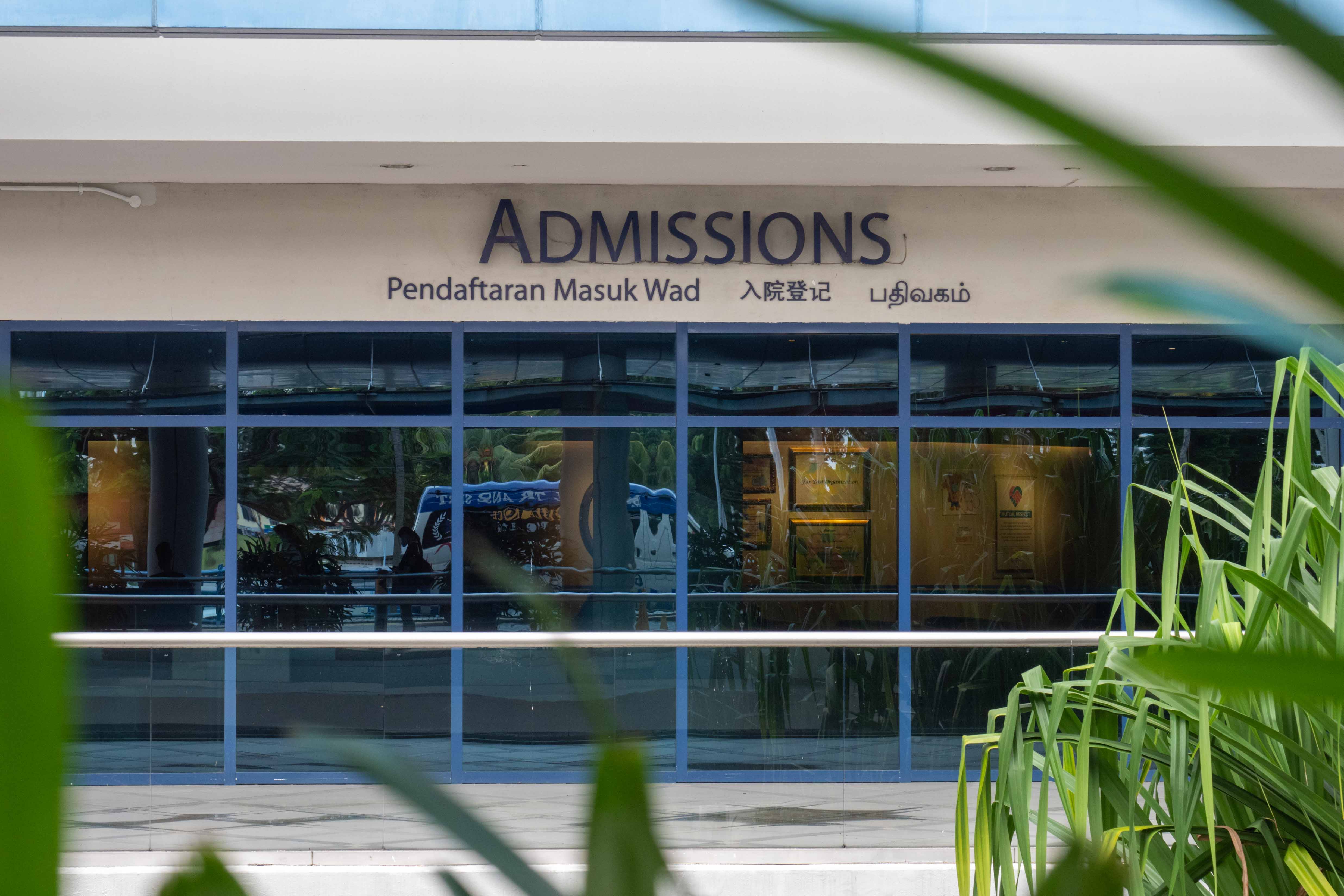 A recent experience I had as a medical specialist in the private sector underlined some of the challenges the healthcare sector is facing currently.
I would like to share my experience with the aim of urging patients and their families to be more understanding and patient.
Here's what happened.
I received a call at 7am on a Saturday earlier this month from a senior obstetrician about a patient with abdominal pain that she needed to refer to me.
The pregnant patient had complained of severe abdominal pain for two days though her foetal scan and cardiotocography readings that morning were fine.
I saw the patient, Mrs J, who is in her 30s, with her husband, at about 8.30am.
Mrs J appeared to be in great distress. She could not sit or walk properly. She told me she had right upper abdominal pain. The pain was severe, 10/10 in intensity. She had also been vomiting for the last 24 hours.
When I examined her, I found tenderness, that is, severe pain on palpation, on her right upper abdomen. She could not lie flat, and had to coil up on the examination couch.
I explained to Mr and Mrs J that her symptoms were called the "Murphy's sign", which implied she had acute cholecystitis, or gallbladder infection.
I needed her to be hospitalised for an ultrasound scan and laboratory tests as well as for her to be given pain relief and intravenous antibiotics.
As she was in her third trimester, the foetal wellbeing will also be monitored.
Any significant abdominal conditions in a pregnant mother can trigger premature labour, which would lead to premature birth.
Fortunately, Mrs J was already 34 weeks into her pregnancy so her baby should be fine even if born prematurely.
Mr and Mrs J understood and agreed to my plan.
After I prepared the admission documents, I asked my clinic staff to call the bed management unit of the hospital I was based at to book a bed.
Fifteen minutes later, my staff told me the hospital was full.
I then decided to call the bed management unit myself, telling them it was an emergency, and that two patients, Mrs J and her foetus, were involved.
Unfortunately, I got the same answer that the hospital was full.
After speaking to the nursing officer on-duty, I tried the labour ward, which has a separate protocol for pregnant women in their third trimester with any acute condition.
But again, it was full. So was the separate obstetrics ward.
Still, I have had similar experiences of having to manage a sick patient when the hospital was full.
I would lodge them at the emergency department, where my patients could rest while I run tests.
So in Mrs J's case, I could run blood tests, order scans, and start her on intravenous medication before moving her to the obstetrics or labour ward when there was a bed available later.
Unfortunately, the emergency department was also full that morning.
My staff called three other hospitals, but it was hard to get through to their respective bed management units.
I guess I was not the only doctor desperate for a hospital bed.
I soon learned that all three hospitals were also full.
Fortunately, a fourth one I contacted had one empty bed at its obstetrics ward. I reserved the bed for Mrs J immediately.
Mr J, her husband, was very understanding. Though Mrs J was in severe pain and had been waiting for about 45 minutes, he appeared calm and courteous and did not hurry us.
Once Mrs J reached the hospital, the ward nurses executed my plan.
About 24 hours later, after much evaluation, we diagnosed Mrs J as having intestinal obstruction.
A loop of small intestines were adhered together in the right upper abdomen. The flow of air and faeces across that loop of small intestines was blocked.
My initial diagnosis of gallbladder infection was wrong as her gallbladder and liver looked normal.
But this is part and parcel of practising medicine. The more tests we do, the nearer we are to the correct diagnosis.
We tried conservative management of Mrs J's condition for the next few hours, but it did not improve.
We had no choice but to operate on her urgently. The emergency surgery took place at about 3am on Monday.
Part of Mrs J's small intestines had turned gangrenous and was removed.
The surgery was successful. Mrs J recovered well and was discharged five days later, after checks showed that the foetus was also fine.
WHEN FINITE RESOURCES ARE STRETCHED
Looking back at the whole saga, I was very blessed.
In my 20-odd years as a doctor, I have never seen hospitals here being so full. 
Managing an ill patient without inpatient hospital support can be very challenging and dangerous to the patient, as well as the doctor.
But this can happen, especially since hospital and healthcare resources here have been stretched for some months.
This brings to mind the recent incident at the National University Hospital (NUH) where a pregnant woman was allegedly left unattended for two hours at its emergency department.
She lost her unborn baby and there was initial public disquiet on how NUH had handled her case.
NUH explained that the emergency department was seeing a high patient load at the time the woman was there, and the hospital was managing three other expectant patients with Covid-19 in the emergency department and labour ward, which was full at that time.
The general public believes that once an ill patient is sent to a hospital, medical care would be administered promptly and the outcome would be reasonable.
But the public needs to understand that medical resources, such as doctors and nurses, hospital beds, wards and operating rooms, are finite.
If many ill patients turn up at the same time, or if doctors or nurses take leave or fall sick, medical resources can be overwhelmed. As a result, clinical outcomes may be suboptimal.
This does not necessarily mean there is fault or professional misconduct by the medical staff or the hospital.
In Mrs J's case, my staff and I were busy calling other hospitals begging for a hospital bed for almost 45 minutes.
We were lucky to get one and start tests and treatment as soon as she reached the hospital.
If we could not find any bed in any private hospital, I would have referred her to a restructured hospital.
But I would not know if she would obtain prompt care there. Usually, when private hospitals are full, restructured hospitals are full too.
INCREASED DEMAND FOR HEALTHCARE AMID MANPOWER CRUNCH 
Mrs J came back to my clinic for a review a week after her discharge. She was appreciative and thanked the team for taking good care of her.
I jokingly said that if she had had a bad outcome, she might be blaming me on social media, or even suing me for damages.
If Mrs J had deteriorated and turned ill at my clinic before she could be transferred to a hospital, I would be held responsible.
Saturday morning is always busy. Many people who cannot take leave during weekdays would opt to see doctors on a Saturday morning.
I actually had a long list of patients scheduled the morning I saw Mrs J. As we spent much time on Mrs J's hospitalisation arrangements, all appointments were pushed back by 45 minutes.
Again, I am blessed that none of my clinic patients voiced anger at me or my staff. They understood when we explained that we were making arrangements for an ill patient.
Being a doctor nowadays is challenging.
Patients and the public have high expectations about their medical care, clinical outcomes, and service standards. Many patients cannot accept a poor outcome nor a long waiting time.
Yet in recent months, I have seen a shortage of medical resources.
Hospitals are full most of the time. It takes a longer time to arrange for elective surgeries and to get patients to be admitted.
I am only a private specialist and I do not have all the facts for analysis. But from my limited personal views, there are several contributing factors to the crunch.
On the demand side, there is increased demand from both local and foreign patients.
First, many medical appointments and surgeries were delayed over the last two years during the pandemic.
Patients are now turning up for non-emergency but essential appointments, such as cataract and knee replacement surgeries. This is what Health Minister Ong Ye Kung said "business as usual debt".
Secondly, foreign patients who had complicated health problems are returning to Singapore.
Over the last one month, I have seen many ill foreign patients with complex problems seeking medical help in Singapore.
On the supply side, we are short of medical staff, such as clinic and lab technicians and nurses.
Nurses are in short supply everywhere in the world. Many countries such as New Zealand, the United Kingdom, and the United States are offering very attractive packages to entice nurses with working experience in Singapore.
Over the last six months, I have seen three senior, experienced endoscopy nurses leaving for New Zealand and the US. And I understand many more foreign nurses here are planning to leave for New Zealand in the near future.
I know of one private hospital where less than half of its operating theatres are running because of a lack of manpower.
Singapore residents have to get used to the new normal, at least in the near term.
I hope patients and their families will understand why they may have to wait longer to get medical treatment.
ABOUT THE AUTHOR:
Dr Desmond Wai is a gastroenterologist and hepatologist in private practice.