With market for private homes slowing down, what options do property investors have?
The government's property cooling measures announced in July 2018 have jolted the private residential market. Investors flush with cash are looking at alternative sectors in the property market. How do these weigh up and what are the risks involved?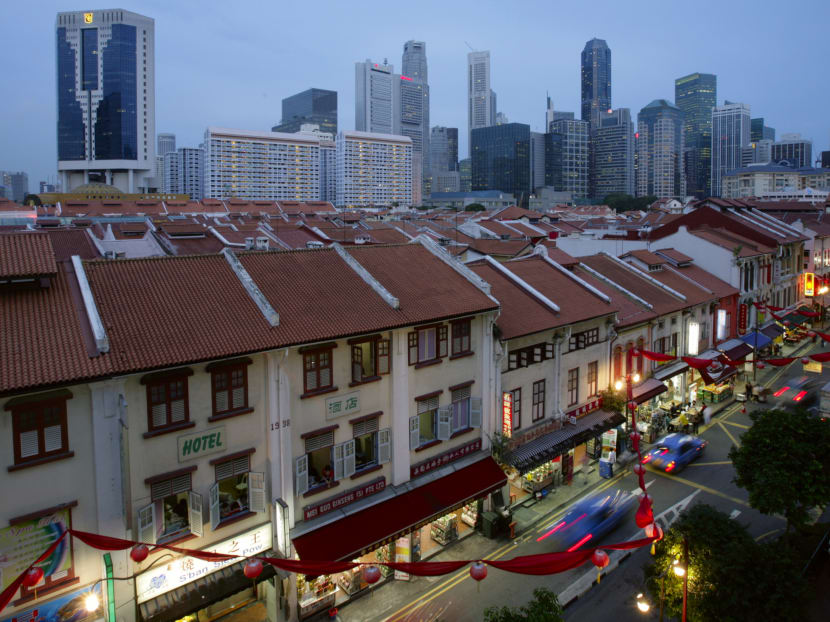 The government's property cooling measures announced in July 2018 have jolted the private residential market. Market activities have begun to slow as developers hold back launches and collective sales trickle to a halt.
The property cooling measures have tightened financing requirements for home purchases, putting the brakes on residential home sales.
The latest sales figures for August released by the Urban Redevelopment Authority show a double whammy of the seasonal Hungry Ghost Festival and tighter credit financing taking effect.
There were only 616 new home sales (excluding Executive Condominiums) during the month, representing a 50.6 per cent year-on-year decline.
With acquisition costs higher and opportunities narrowing on the residential front, investors flush with cash are looking at alternative property sectors.
Commercial rents have rebounded strongly since 2017. Grade A office rents tracked by Cushman & Wakefield Research are now up 18 per cent from the trough in the first quarter of 2017, and just 4 per cent below the peak in the first quarter of 2015.
In fact, at this month's annual mid-autumn festival lunch by the Real Estate Developers' Association of Singapore, its president Augustine Tan highlighted the bright spots in the retail, office and industrial sectors.
Retail investors tracking the strata office sales market would have noticed a considerable uptick in transaction value in 2018.
Based on Cushman & Wakefield Research, the total secondary transaction volume between January and August this year stood at S$600 million, just a tad lower than the S$707 million for the whole of 2017.
Full-year transaction value in 2018 will therefore very likely exceed that of last year.
With the economy expected to grow between 2.5 and 3.5 per cent this year and the job market outlook relatively bright, demand for office space is likely to remain strong in the near term.
Another segment that will come under investors' spotlight will be medical suites.
Singapore's ageing population, rising affluence, increasing prevalence of chronic diseases and rising health awareness are expected to drive demand for private medical services here.
The number of Singapore residents aged 65 and above has continued to grow at around 6.4 per cent annually over the last five years and is expected to rise to more than 900,000 residents by 2030, up from half a million in 2017.
Underlining the growing demand for healthcare, Parkway Pantai Singapore hospitals' inpatient admissions grew 2.7 per cent year-on-year in the first quarter of 2018, driven predominately by local patients.
Though Singapore's medical tourism market remains under threat from lower cost alternatives such as Thailand and Malaysia, the Republic remains a top global destination for medical tourism. According to the International Healthcare Research Center's 2016 medical tourism index, Singapore is ranked fourth globally.
Transaction volume of medical suites however has not recovered since the pre-Total Debt Servicing Ratio days.
Based on caveats data from the Singapore Institute of Surveyors and Valuers, there were 35 medical suites sale transactions in 2017, down from the previous peak in 2013, when 161 units were sold.
Rentals for medical suites have remained resilient and is expected to grow by between 3 and 5 per cent over the next 12 months.
Going forward, the supply of medical suites is expected to remain tight, with only 81 units in the pipeline until 2023. This could present opportunities to investors with longer investment horizons due to the strong structural growth factors.
Another niche sector attracting investment interest is shophouses. 
Of late, there is a clear trend of family businesses, particularly those helmed by the younger generations, trading very actively in them.
This is an asset class that commands a premium because of its rich architectural heritage and flexibility of use. Shophouses in the Central Business District are now priced between S$3,500 and S$4,500 per square foot depending on the location.
Industrial rents are also showing signs of stabilising after a prolonged correction.
Singapore's manufacturing indices have recorded steady growth in the last few quarters. Large manufacturing companies with a long-term view on Singapore are beginning to think about locking down the purchase of a freehold industrial property.
This has shored up investment activity in the industrial sector, and may impel others to follow suit.
While investors may now be tempted to go into commercial and industrial properties, they must also remember that these sectors usually attract higher risks than residential, as these assets require active hands-on management.
The capital outlay is usually higher too, and financing cannot be done through the use of Central Provident Fund.
The leases for leasehold commercial properties are typically shorter than residential, so planning the exit strategy is also key to the overall investment return.
As for residential developers, they are unlikely to rush to acquire commercial and industrial sites as many are not traditional commercial and industrial asset owners.
But over the medium term, some liquidity will still find its way back to these segments should Singapore's economy continues to hum along. Funds scanning a wider market will also find Singapore affordable compared to other hubs including Hong Kong.
ABOUT THE AUTHOR:
Christine Li is senior director and head of research at Cushman and Wakefield Singapore.