In pursuit and defence of silence in a noisy city
A few months ago, during a time of heightened pandemic measures, I began to notice a peculiar trend emerging in the multi-storey car park nearby.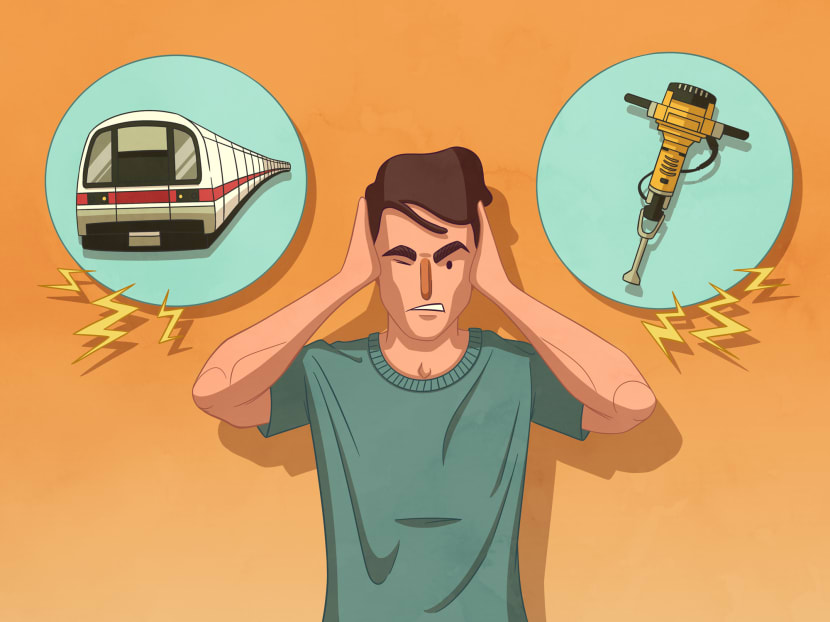 A few months ago, during a time of heightened pandemic measures, I began to notice a peculiar trend emerging in the multi-storey car park nearby.
People were sitting alone in the air-conditioned comfort of their parked cars with their engines still running and in complete darkness, except for the dim light of their mobile phone screens.
Sometimes, I would return to the car park an hour later and find these strangers unmoved.
A part of me wanted to rap loudly on their car window to say: "Eh, you know it is an offence to leave your engine idling while stationary?" More than anything, I was mainly curious why they didn't just head home.
That was until a friend told me later on that home could be where they were seeking refuge from, for he, too, preferred the quiet solitude of his car. It's where he can be his most productive self throughout the day, he said.
It has been said that pandemic measures in this lockdown favour "homebodies", introverts who particularly rejoice at the thought of doing everything from the comfort of their homes.
But as someone who comes from a cantankerous household, I am starting to feel my thoughts being crowded out by noise when every family member is now compelled by safety reasons to stay home.
It is the boisterous conversations, the kettle boiling over, someone's YouTube video or Spotify playlist turned up a bit too loud.
My neighbours, too, are home.
I hear their television in the mornings, their attempts at home-tutoring their young daughter in the afternoons, and nearly every evening, there would be a congregation of restless children at the playground outside the window of my bedroom-office.
With everyone cooped up at home these days, some of my long-form writings in the past two years of pandemic life, particularly The Big Read features published by TODAY, could be penned only in the dead silence of the night.
There's also noise that comes from being a part of this densely populated country — the construction noise, the roar of fighter jets, the sound of a passing MRT train, the high-pitched buzz of grass-cutting machines. 
Let's face it, Singapore's heartlands are noisy, pandemic or not.
In 2017, I wrote about a National University of Singapore study measuring the baseline outdoor noise levels in various towns. Serangoon, Orchard Road and Outram were the noisiest.
The average level across Singapore was 69.4 decibels, just under the World Health Organization's recommendation of a maximum 70 decibels.
A newer analysis in 2021 found that every 100m closer to a bus route people live increases noise complaints by around 10 percentage points.
The study, which was co-authored by former Member of Parliament Teo Ho Pin, who is now a faculty member at the National University of Singapore's Department of Building, concluded that bus noise offset 17.8 per cent of the economic benefit of a particular bus route, when considering factors such as the effect of noise on housing prices, among others.
Our society actively rejects silence in the same way that my radio colleagues in Mediacorp would shudder at the thought of dead air.
In 2018, some MRT stations began playing calming music in the background during peak hours, an idea probably borne of marketing research that music helps soothe the morning and evening commutes.
What's wrong with pure silence, I had wondered to myself when SMRT first came up with the initiative.
And what about the jarring interruptions of video ads that play on the information screens at the MRT platform?
I know it is an issue because having visited some of the noisiest Housing and Development Board flats and spoken to longtime residents, I've seen how years of traffic noise could have affected their hearing.
As a result, an elderly couple had to shout at each other to carry out normal conversations.
What struck a chord, excuse the pun, was not the health issue of hearing loss, but the sociological impact that noise can bring. Shouting can't be good for any marriage.
"Nothing has changed the nature of man so much as the loss of silence," the Swiss philosopher Max Picard wrote in his 1948 book, The World of Silence.
"In this world of today in which everything is reckoned in terms of immediate profit, there is no place for silence. Silence was expelled because it was unproductive, because it merely existed and seemed to have no purpose," he argued, going further to talk about monastic seclusion in the Middle Ages.
In this pandemic, I sought to tally the public spaces that can offer such quiet solitude.
Libraries are great for that purpose, provided the safety rules allow for it and if you can manage to grab a seat, considering their reduced operating capacity nowadays. Religious buildings, too, are also subject to similar conditions.
Oh, there is also your car, though you would have to own one. It is also illegal to keep the engine idling, as I've already mentioned.
No, to experience that kind of seclusion without strings attached, you'd have to pay. I've found some measure of solace at various hotel lounges that offer work-from-hotel and also at Jewel Changi Airport, where I have spent a good number of hours reading and writing.
I've also turned to gadgets, like a pair of S$400 noise-cancelling headphones. I have yet to try going on a cruise-to-nowhere — I hear the cabins are relatively soundproof, and the lack of cell connectivity out at sea is a good reason to switch the mobile phone off.
So it seems there is a small but growing market for silence, which goes against Picard's 1948 assertion that a profit-minded world does not allow its existence. Serenity is a niche luxury product.
More recently in 2014, American writer Matthew Crawford, who wrote The World Beyond Your Head, came up with the concept of "attentional commons". 
He argued that the attention of individuals is a finite resource just like air and water, and we should be picky about any external claims for our attention — by advertisements in public spaces, for example.
"Just as clean air makes respiration possible, silence, in this broader sense, is what makes it possible to think," he wrote.
At this point, don't get me wrong, I'm not advocating for a personal Walden for all of us city dwellers. Walden was the rural setting for American writer Henry David Thoreau's reflection on simple living.
Cities are noisy by definition, and the planes that boom overhead and the landscapers trimming the grass are a part of urban life.
But noise is a disamenity that can be regulated, such as how the National Environment Agency sets the bar on construction noise and working hours to control noise pollution. Music, too, has fans and supporters.
On the other hand, tranquility — or more specifically, the absence of any audio assault on our senses — has neither patrons nor defences, or very few in any case.
Which is why I let those drivers who sit alone in parked cars be.
ABOUT THE WRITER
Ng Jun Sen is a correspondent at TODAY, where he writes about technology, business and housing.