Question marks over Hong Kong's competitiveness as wealthy families prepare for generational shift
As Robert Kuok completed his memoirs in 2003, he began to have second thoughts.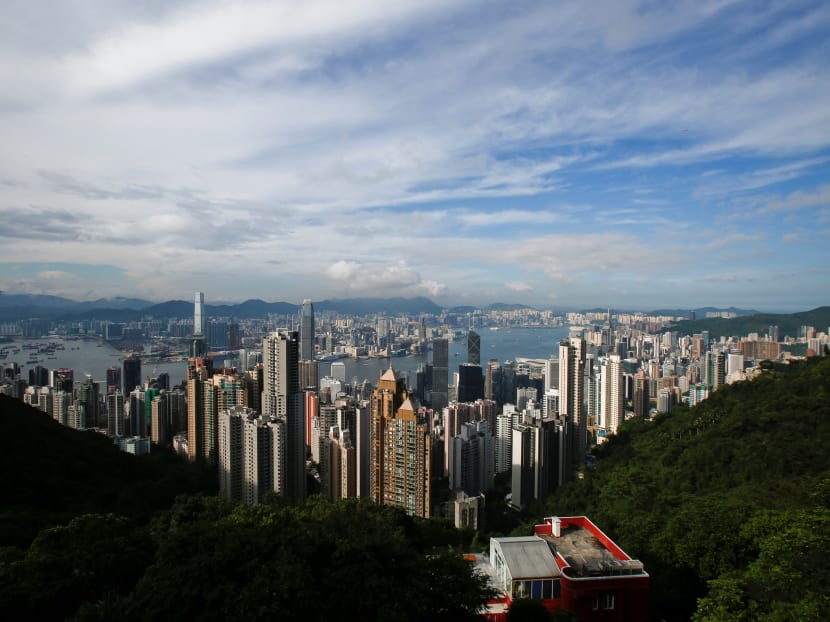 As Robert Kuok completed his memoirs in 2003, he began to have second thoughts.
Worried that he had been too critical in parts — especially of some people he felt had cheated him over the years — the Chinese-Malaysian tycoon decided that he needed to "clean up" the manuscript.
"This took time because except for very short spells, I never retired from managing my companies," Mr Kuok said via email.
Some people close to Mr Kuok also thought that it was perhaps not the most opportune time for him to publicly criticise the Malaysian government's "excessive" racial preference policies that discriminate against Chinese and Indian communities.
Fifteen years later, the tycoon's memoirs are finally out.
Published in November, they have indeed stirred up controversy in his native Malaysia, where he once controlled 85 per cent of sugar imports and helped found its national shipping line.
As one senior member of the ruling United Malays National Organisation said shortly after publication, "anybody who finds success in Malaysia shouldn't forget where they came from".
Mr Kuok left Malaysia for Singapore before finally settling in Hong Kong in 1979 — a move that he attributes in his memoirs to the then "punitive" tax rates in the two Southeast Asian countries.
With a fortune estimated to be worth US$14.2 billion (S$18.9 billion), the founder of Kerry Holdings, the commodities-to-property group, is now the territory's sixth-richest person.
The 94-year-old's new-found willingness to court such controversy is a sign that, though "still remarkably spry" according to one person who knows him well, he has at least one eye on posterity.
Mr Kuok is not alone. Many of Hong Kong's richest families are preparing for a generational changing of the guard.
Unfortunately for the British colony turned Chinese "special administrative region", the sons and daughters who will inherit Hong Kong's biggest fortunes will continue to dominate an economy defined by rent-seeking monopolies.
Li Ka-shing, Hong Kong's most global tycoon, is reportedly preparing to step aside as chairman of CK Hutchison Holdings when he turns 90 in July. Stanley Ho, 96, has been incapacitated by frail health in recent years.
The carve-up of SJM Holdings, his transportation, property and Macau gambling empire, has featured Winnie, an estranged sister; 17 children, the most prominent of whom is Pansy, 55, and Angela Leong, 56, his fourth wife.
At Sun Hung Kai and Henderson Land, Hong Kong's largest property developers, Kwong Siu-hing and Lee Shau-kee, aged 88 and 89 respectively, continue to call the shots.
The generational transition at Ms Kwong's empire has been even more of a soap opera than Mr Ho's.
One of Ms Kwong's three sons was unceremoniously pushed aside while another is serving a five-year prison term for bribing a senior government official. As the old saying has it, the hardest million dollars you will ever earn is your first million.
Hong Kong's next generation of tycoons never had to earn their first million, let alone their first billion. The city's property, ports, electricity and supermarket sectors, to name just a few, have been locked up by just eight families.
Hong Kong's monopoly madness extends far down the economic food chain to its licensing systems for taxis and public minibuses. The number of taxi licences has not increased since 1994, while those for minibuses has been frozen since 1976.
So when the Heritage Foundation proclaims Hong Kong the world's "freest economy", as it does year after year, it says more about the conservative US group's approval of the city's low tax rates than it does about competitiveness.
In his memoirs, Mr Kuok rues missing an opportunity on his first trip to Hong Kong to buy land in the city centre at HK$5 (S$0.85) a square foot.
He did not make that mistake a second time. One of his first decisions after deciding to base himself in the city in the late 1970s was to establish a property development company, although he admits he did not fully appreciate at the time that "as China developed . . . [Hong Kong] rents would soar and soar". Four decades ago, it was indeed difficult to envisage China's economy taking off as it has.
As recently as 2012, only one person on the Chinese mainland was richer than Mr Kuok.
Now 14 people are, led by the founders of some of the world's largest and most innovative internet and ecommerce companies.
And that, unfortunately, says much about Hong Kong.
In terms of entrepreneurial dynamism, the city has changed less in the last 40 years than China has in the past five. THE FINANCIAL TIMES
ABOUT THE AUTHOR:
Tom Mitchell is The Financial Times' Beijing bureau chief.