Refocusing on fighting antimicrobial resistance when the pandemic eases
Over the past two years, the Covid-19 pandemic has diverted resources and attention away from many other health issues, including antimicrobial resistance (AMR).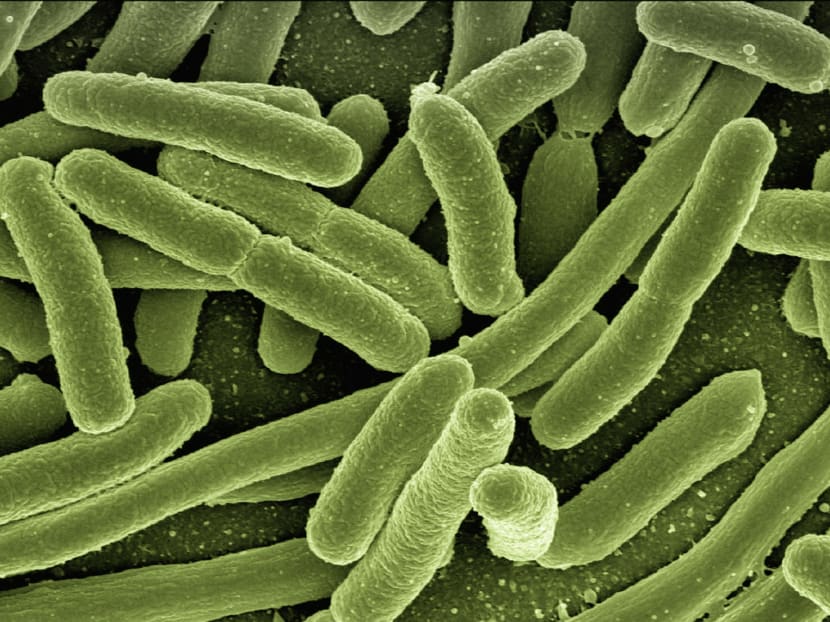 Over the past two years, the Covid-19 pandemic has diverted resources and attention away from many other health issues, including antimicrobial resistance (AMR). 
AMR is the phenomenon where bacteria, viruses, fungi and parasites change over time and no longer respond to medicines, making infections harder to treat and increasing the risk of disease spread, severe illness and death.
Drug-resistant infections, which are caused by these microbes, are projected to kill an extra 10 million people and increase healthcare costs by up to S$1.3 trillion worldwide each year from 2050, unless AMR is contained.
In a survey conducted between October and December 2020 by the World Health Organisation AMR Surveillance and Quality Assessment Collaborating Centre Network, the majority of 73 responding countries reported increases in antibiotic prescribing coupled with significant decreases in health workers available for AMR control activities.
A majority also reported fewer AMR-related partnerships and activities, and decreased funding particularly in low- and middle-income countries.
With the spread of the Delta variant of Sars-CoV-2 coupled with the surge in Covid-19 cases in all countries this year, it is certain that AMR initiatives have been further rolled back.
Even in Singapore, which has weathered Covid-19 better than most countries, efforts to contain AMR have come to a standstill due to the exigencies of the pandemic.
Public education and awareness raising about AMR has rightly been sidelined in order to focus on Covid-19 control and vaccination efforts.
Although activities to improve antibiotic prescribing in hospitals — antimicrobial stewardship — have continued alongside surveillance of drug-resistant infections, there have been no significant new initiatives to address this important public health threat.
As we cautiously emerge from the pandemic and start to gradually resume many of life's pre-pandemic rhythms over the next year, it is also timely to return resources and attention to health issues neglected over the past two years, including AMR.
While a formal accounting of the impact of AMR during the pandemic has not been published here or elsewhere, local surveillance has indicated that the rates of drug-resistant infections have not changed significantly.
In other words, drug-resistant infections have remained the same silent killer despite heightened efforts at infection prevention and hygiene, and this burden of unnecessary deaths and economic costs can only fall if resources are channeled towards specific AMR containment initiatives.
One additional point of concern is that drug-resistant infection rates might start to rise as elective surgical procedure rates increase and travel — including medical tourism — volume surges. 
What can be done for AMR containment as we move towards living with Covid-19?
Perhaps the most important from a strategic and mid-term perspective is the pending update to Singapore's National Strategic Action Plan against AMR (NSAP), due by the end of next year.
The NSAP was launched in November 2017, agreed upon and signed off by the relevant public agencies, including the Ministry of Health, National Environment Agency, Singapore's national water agency PUB, and Agri-Food & Veterinary Authority of Singapore (disbanded in 2019 and its part in AMR containment now taken up by Singapore Food Agency and National Parks Board).
It committed the agencies to fund, support and initiate a broad range of AMR containment policies and activities, including public education and awareness raising; surveillance of AMR and antibiotic use not just in hospitals, but also in the community and in animals; and research into both solutions to as well as the impact of AMR.
The NSAP had neither defined targets nor any mention of accountability, and could easily have resulted in nothing significant being achieved over the past four years.
That we have a combined report on AMR and antibiotic use in humans, food animals and imported food, coupled with the launch of AMR-dedicated research grants as well as educational efforts for healthcare workers and vets, is testament to the dedication of public officials and the AMR Coordinating Office established to support and coordinate efforts at implementing the NSAP.
Many people may still remember the iconic red and white antibiotic pill developed by the Health Promotion Board for raising public awareness of AMR.
Nonetheless, such achievements cannot be taken for granted for the future.
A stronger commitment including increased funding for AMR containment from the public agencies for the next iteration of the NSAP will be very welcome.
The updated NSAP could also be clearer and more transparent in terms of target setting, accountability, as well as monitoring and evaluation.
As an example, the United Kingdom's AMR action plan — updated in 2019 — established targets for reducing antimicrobial use in humans (15 per cent by 2024) and food-producing animals (25 per cent reduction by 2024), and also reducing the number of specific drug-resistance infections (10 per cent by 2024). 
Public education and awareness raising efforts must also resume and increase.
This should not be limited to the annual World Antimicrobial Awareness Week held every Nov 18-24 to increase awareness of AMR and encourage responsible use of antibiotics, but also more routinely for all segments of the community in addition to healthcare workers or vets.
We can take a leaf from other places, particularly Europe and the United States, and involve the private sector in both awareness raising as well pledging resources towards containment of AMR.
The European Centre for Disease Prevention and Control typically engages social influencers to broadcast key messages in November, while the United Kingdom Antibiotic Guardian campaign gives out awards each year to public and private sector groups for achievements in various categories such as innovation, animal health and public engagement.
Finally but not least, we should also collaborate with other countries, especially those in the region, to promote AMR containment activities including research and training.
In 2018, the Asean Plus Three leaders (the 10 Asean nations along with China, Japan and South Korea) pledged to cooperate against AMR by working with each other to implement country- and Asean-level strategic plans to combat AMR and use antimicrobials prudently.
Singapore and its public and academic institutions are well placed to support such efforts, and indeed, networks for research and surveillance in AMR are being established or expanded to improve our understanding of the region's issues collectively.
As we have learned from Covid-19, no country can succeed alone and we will have to work together to achieve better outcomes against infectious diseases.
ABOUT THE AUTHOR:
Associate Professor Hsu Li Yang is an infectious diseases physician who has spent the past decade researching and treating patients with antibiotic-resistant bacterial and invasive fungal infections. He is currently vice-dean of global health and programme leader of infectious diseases at Saw Swee Hock School of Public Health, National University of Singapore.