Saving Malaysia Airlines in more ways than one
Prime Minister Mahathir Mohamad has received four proposals from interested parties for Malaysia Airlines. Who are these parties and what do these developments mean for Malaysia's national airline?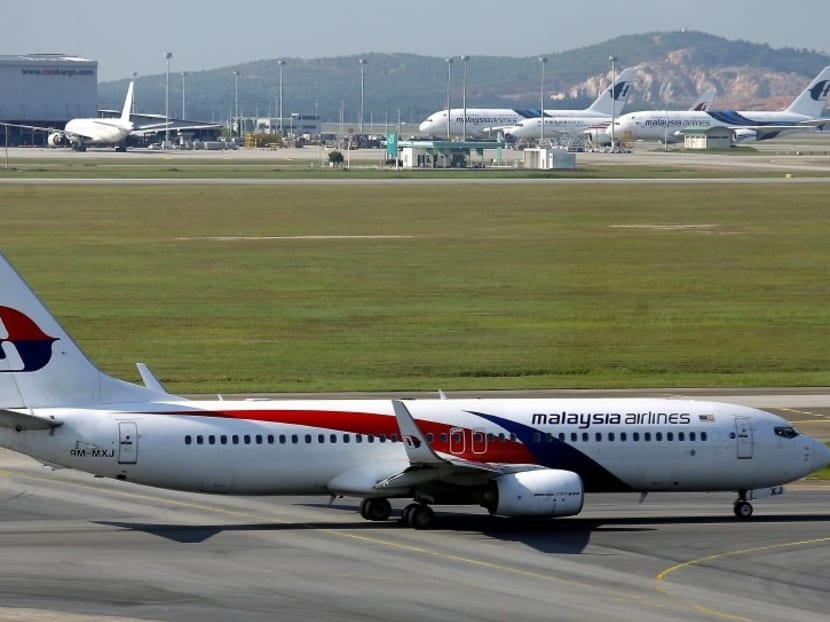 In March this year, Malaysian Prime Minister Mahathir Mohamad caused quite a stir across the aviation industry when he said ailing Malaysia Airlines (MAS) may shut down if not be put up for sale. Some four months after that, Dr Mahathir revealed that he had received four proposals from interested parties.
Some of these parties are reportedly keen to buy the loss-making airline while others are more interested to manage the operations.
Who are these parties and what do these developments mean for Malaysia's national airline?
Suitor #1
The first known interest in MAS came from former AirAsia non-executive chairman Pahamin Ab Rajab and five partners, whose consortium aims to take up a 49 per cent stake in MAS.
Because of Mr Pahamin's former ties, speculation is rife that AirAsia may be involved, but the budget carrier's chief executive Tony Fernandes had said he was not interested as it would be a mistake for a low-cost operator to want to go full-service.
Still, experts think AirAsia is MAS' best bet on turning around. AirAsia itself was heavily indebted when Mr Fernandes took charge and then grew it to be Asia's leading low-cost operator. It could not have been a more opportune time now given AirAsia's ambition to expand further into the long-haul market.
The two carriers could complement rather than compete with each other as they do now.
If it does happen, it would be an interesting case of a budget carrier assimilating a national flag carrier when it is commonly the other way round.  Can AirAsia then work its magic on MAS?
Mr Fernandes is as cautious as he is shrewd in understanding how vastly different the culture driving the operations of both carriers must be. AirAsia's success as a budget carrier is no guarantee it can successfully manage MAS as a full-service airline.
Suitor #2
Following a meeting between Dr Mahathir and Qatar Emir Sheikh Tamim Hamad Thani, Qatar Airways has emerged as the second prospective white knight.
Both Qatar Airways and MAS are members of the OneWorld Alliance, and that's common ground for a start unless the Malaysian government views with some concern the geopolitical problems the Gulf carrier faces with its neighbours that led to its isolation in the region.
That aside, Qatar Airways has deep pockets, and its credentials as the world's best airline voted by Skytrax respondents not once but five times are difficult to ignore. For Qatar Airways, it would be a strategic move to boost its standing in South-east Asia and the extended Asian region.
Dr Mahathir has recognised that MAS is suffering from fierce competition. Qatar Airways' aggressive expansion in the international arena may well help MAS reach new markets through code shares and seamless connections between the two airlines.
The acquisition would complement Qatar Airways' investment in Europe where it is already the largest single shareholder in the International Airlines Group which owns British Airways, Iberia, Aer Lingus and budget carriers Vueling and Level.
However, national pride to keep the flag carrier in local hands may present a hurdle for Qatar Airways. Yet one only has to look at Swiss International Air Lines now owned by the Lufthansa Group and the merger between Air France and KLM  to appreciate how in business, the desire to survive will dictate the course.
In any case, Dr Mahathir has assured his people MAS will retain its name.
Other suitors
It is interesting that of the four proposals received by MAS, Qatar Airways is the only foreign company. It is not known if the other two proposals received by MAS are from industry players since Dr Mahathir had said the Malaysian government is looking for a party which has experience managing airlines.
Whatever their background they must have known of several previous failed attempts at restructuring the airline, including hiring foreign consultants and senior management executives.
One noted attempt was in 2015 when Christoph Mueller — best known for his success at turning around loss-making Aer Lingus - was appointed to helm MAS.
This came after two disastrous incidents encountered by the airline in the previous year — the disappearance of MH370 flying from Kuala Lumpur to Beijing with 239 people on board and the shooting down of MH17 over Ukraine killing all 298 passengers and crew.
Mr Mueller's appointment was not well-received in many quarters in Malaysia, including local businesses.
Mr Mueller axed several jobs, not uncommon in a restructuring exercise to reduce losses. He also reduced capacity and eliminated unprofitable services, cutting back on international routes and focusing on domestic and regional routes.
That was said to be a mistake as it pitched MAS against the competition posed by a plethora of regional low-cost operators including AirAsia.
Mr Mueller left MAS just a year later. But if there was a common view he could share with Dr Mahathir, it was what he had once said, "My experience is it's very difficult to create a winning team from existing management."
Dr Mahathir seems intent on seeing a change of management at the new MAS while being open to the idea of selling a majority stake in MAS and is studying all the proposals.
Malaysian sovereign wealth fund Khazanah is the sole shareholder of MAS after taking it private in 2014 and injecting funds as part of a revival bid but the airline has continued to suffer millions in losses.
Perhaps, instead of wondering who could save MAS, the question to ask is what really is ailing the carrier. The need for change seems to be the crux of the matter.
Mr Mueller's short tenure and other failed attempts at restructuring seem to suggest difficulties in that direction. It has nothing to do with Mr Mueller or other appointees being foreigners, but rather the prevailing climate of continuing business as usual.
In expressing his lack of interest in taking over MAS, Mr Fernandes called the airline "old-fashioned" — quite unlike the more progressive AirAsia which he hopes to transform into a "travel technology company" and one that is "more than an airline".
This is in keeping pace with the times, something for which MAS seems to be falling behind.
So too when Dr Mahathir invited interest in MAS, he was calling for change. But is MAS ready to change?
ABOUT THE AUTHOR:
David Leo is a published author and an aviation veteran, having worked in airline and airport operations for 30 years.