Should you book that heavily discounted air ticket to London or Tokyo now?
As more countries emerging from under the pall of the Covid-19 pandemic begin to reopen their economies, airlines are hopeful this will soon lead to the relaxation of international travel restrictions.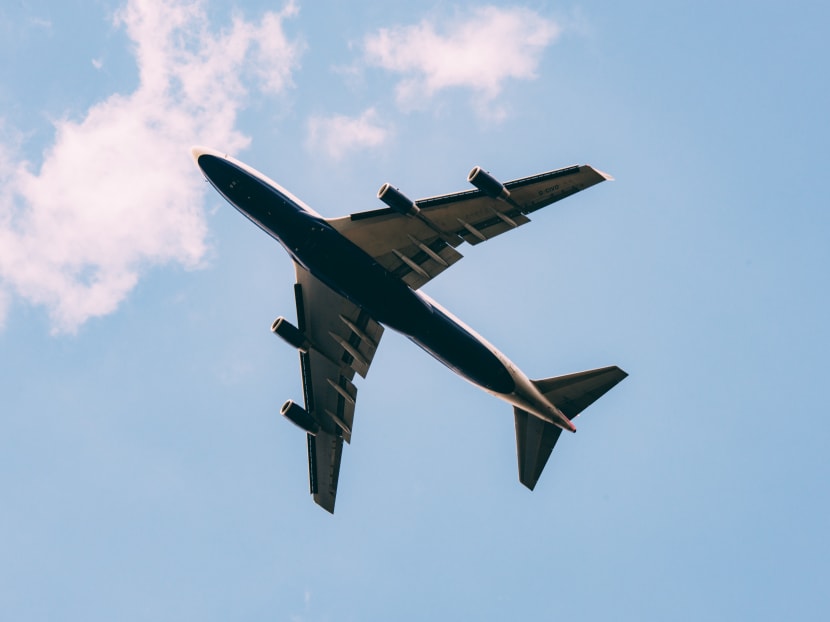 As more countries emerging from under the pall of the Covid-19 pandemic begin to reopen their economies, airlines are hopeful this will soon lead to the relaxation of international travel restrictions.
Many of them are already dangling attractive airfares to destinations which are still in some form of lockdown, with the added carrot that there will not be any fee for change of itinerary but conditional on the fare being booked by a certain date in advance.
If you are thinking of taking a trip in November when the year-end school holidays commence, you can fly to London and back on Singapore Airlines (SIA) for S$975 or to San Francisco on United Airlines for S$713.
Nearer home, both SIA and Cathay Pacific have advertised comparable round-trip fares to Hong Kong at S$270 and S$274 respectively.
Other popular Asian destinations offered by SIA include Bangkok for S$234, Taipei for S$388, Beijing for S$392, Shanghai for S$401 and Tokyo for S$656.
Some of these fares are half of what they would usually cost.  
While it is hard to resist the lure of such low fares, it seems illogical to book a ticket to a destination which continues to be closed to foreign visitors, not knowing when it will reopen.
At any other time it is normal to book well in advance to take advantage of discounted fares. Now, doing so means taking a gamble on uncertainty.
We have seen how fluid the Covid-19 situation can be. So the further down the road you plan your trip, it would seem the better off you will be.
Yet there are some signs that travel restrictions are easing sooner than expected.
Within Europe, a number of countries have opened their borders to neighbouring nations this month. Portugal is taking the lead in admitting foreign visitors from some countries outside Europe.
New Zealand's announcement that it has eliminated domestic coronavirus transmission is another encouraging sign.
While it is lifting all containment measures locally, its borders remain closed for now. Australia too said it will not be opening borders any time soon and both countries are discussing the possibility of a safe corridor for travellers between them.
Until now, Asian countries are mostly silent on any plans to open their borders to international travel. An encouraging sign is that Hong Kong, like Singapore, is again allowing transit traffic as a prelude to further easing travel restrictions.
Barring the outbreak of a second wave of infections in light of new cases surfacing in China and South Korea, chances are that more countries will begin to relax travel restrictions albeit in phases.
By the end of the year, it is hoped that some stringent measures such as the United Kingdom's 14-day self-quarantine rule will also no longer apply.
It makes no sense to be visiting a country if you had to be holed up in a room for the first two weeks, which may be all the vacation leave that some people can afford.
In advertising their new schedules, airlines are reminding their customers that these are subject to regulatory approvals and change. It is also not unknown that a flight may be cancelled if the load does not justify the operations.
Would-be travellers are also advised to check restrictions that may apply to them as the rules may be country-specific dependent on the level of the virus outbreak.
So Singapore's success in controlling the infection will likely result in more countries opening their borders to Singaporeans. There may also be reciprocal arrangements between some countries which may affect your travel plans.
So should you go ahead and take advantage of the current low fares and book a year-end holiday?
For some, the uncertainty of when international travel would resume is a lesser drawback than a higher ticket price when the situation becomes more definitive.
The prices are as low as they can possibly get right now as airlines reeling from their losses try to rebuild their bases. The market has shrunk considerably with the global capacity reduced by as much as 97 per cent at the height of the pandemic.
That means more intense competition among the airlines at this early stage of hopeful recovery.
Besides, cautious travellers may continue to stay away if they are not convinced it is safe enough to travel despite the slew of measures introduced by airlines and airports for so long as there are new infections.
On the other hand, a pent-up demand may result in an initial shortfall in capacity as airlines are unlikely to be able to get their planes left too long in storage up in the air at short notice.
The situation is further aggravated by some airlines declaring bankruptcy.
The list of victims so far includes Australia's second largest airline Virgin Australia, Britain's largest domestic carrier Flybe, and South American airline Avianca.
Airlines may also be pushed to try and recover additional costs in implementing new health and security protocols, particularly if it becomes mandatory to keep the middle seat empty or limit the capacity in order to maintain social distancing.
Fares are expected to rise as the demand for seats increases triggered by renewed confidence among travellers.
In any case, the fare is apt to trend upward the closer it gets to the date of travel. The only reason to forward book in these uncertain times is to take advantage of the low fares, sweetened by the waiver of the change fee.
But you should be aware that while you will not be charged a rebooking fee, the fare difference may apply for any change of itinerary. In a way, you will be paying the new fare applicable at the time of change.
That should exhort you to select your date of travel carefully if you decide to go ahead and book that ticket now.
In this age of great uncertainties, just be prepared that things can change suddenly.
ABOUT THE AUTHOR:
David Leo is a published author and an aviation veteran, having worked in airline and airport operations for 30 years.
CORRECTION:
An earlier version of this commentary wrongly cited United Airlines as one of several airlines facing bankruptcy. We apologise for the error.