Should you build, borrow or buy?
Whether you are focusing on the entrepreneurial growth of a new venture or renewing a mature company, the wrong choice of modes of growth can break your firm.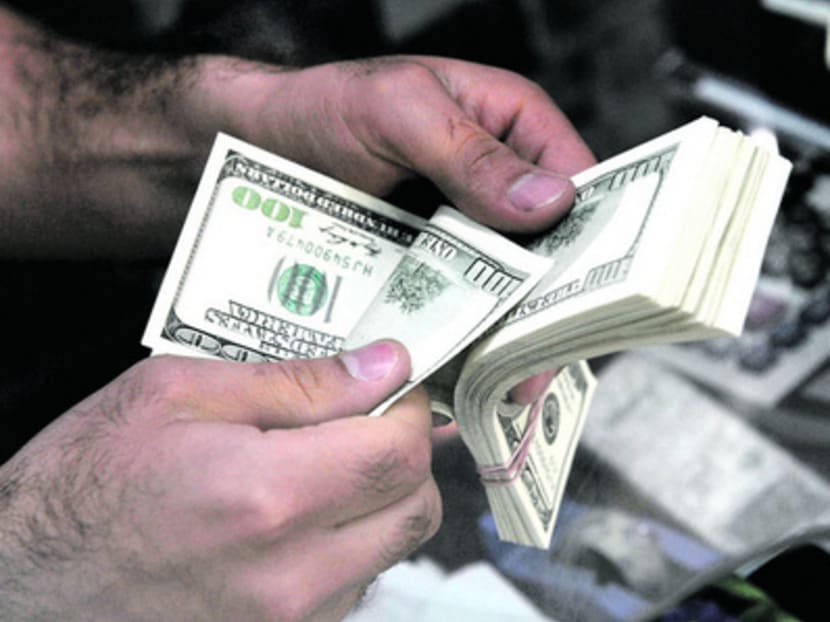 Whether you are focusing on the entrepreneurial growth of a new venture or renewing a mature company, the wrong choice of modes of growth can break your firm.
Many companies are ineffective in planning for growth because they fall into an "implementation trap" when relying on a single growth mode. A strategy that may have worked in the past is a misplaced strategy.
Too much reliance on internal growth (build) often makes your company too inert and slow to acquire new resources or the size you need to survive in a fast-moving environment. Making too many acquisitions (buy) within a short time makes your company fragmented and chaotic. Relying too heavily on temporary agreements and alliances (borrow) makes you vulnerable to your partners' actions.
Best practices and implementation excellence will not save you if you make the wrong choices for your growth modes. In our research on 150 telecom firms from Europe, the United States and Asia, we found that the firms which balance their modes of growth by complementing their internal development with licensing agreements, alliances and acquisitions had a 46 per cent higher chance of survival over a five-year period compared to those that focus only on alliances; 26 per cent more likely than those using mergers and acquisitions (M&A) and 12 per cent more likely than companies using only internal development.
For companies to grow, business leaders must evaluate alternatives for growth with a more diverse view. Managers can seek to make more effective growth decisions if they are prepared to ask themselves three questions:
•Build: Are your organisation's existing internal resources relevant for developing internally the new resources that are targeted for growth? Companies often grossly underestimate the gap between what they have and what they need, leading them to procrastinate in the use of external resource partners.
•Borrow: Could your organisation obtain the targeted resources via an effective relationship with a resources partner through licensing or alliances? Many firms leap over the borrowing modes of contracts and alliances and jump straight to acquisition, either because they see M&A as a convenient shortcut to deliver growth expectations or because they get caught up in the excitement of a deal.
•Buy: Does your organisation need broad and deep relationships with a resource provider and take majority control? Acquisitions can be the best solution when unified ownership and centralised control will help you exploit combined resources more deeply than you could achieve with an independent ally, even through a complex collaboration. Yet, 70 per cent of acquisition deals fail.
The real killer of most failed deals is weak post-merger integration. Even firms experienced in M&A struggle with this piece of the puzzle. Although some firms manage to develop repeatable templates that fit some types of acquisitions, post-merger integration is more job-shop ingenuity than assembly-line automation.
If you learn to map the integration process in a way that key people will embrace — even if you cannot identify every step, at least specify the major way-stations along the route to creating integrated value — then acquisition is a valuable option. If not, then even a potentially successful deal will waste your time and money, and possibly kill your career.
A MULTI-TRACK APPROACH
To succeed, CEOs and their top management teams need to learn how to identify the right ways to grow their company, even when some paths may mean abandoning strategies they have grown up with.
In parallel, they must build the discipline within their company to choose and follow those multiple paths to growth. This is not easy.
CEOs must overcome the resistance of their entrenched teams and leaders. Internal staff often have a hard time accepting the distinctive quality of third-party resources; powerful M&A teams are often reluctant to turn a prospective acquisition deal into an alliance; while licensing and alliance teams might not pass the relay to the M&A team when needed.
CEOs must also recognise and overcome their own biases. Some leaders are compulsive shoppers and use their deal-making savvy to expand their companies; others have the souls of inventors and engineers, leading them to prefer what they view as the integrity of organic growth.
Laurence Capron is the Paul Desmarais Chaired Professor of Partnership and Active Ownership at INSEAD and the Founder and Director of INSEAD's Executive Education Programme M&As and Corporate Strategy.