A Singapore of greater certainty is what businesses are hoping for
Global trends that seem to have been turbocharged by the pandemic include remote work, cloud computing, nationalistic industrial policies and deglobalisation. What does this mean for Singapore?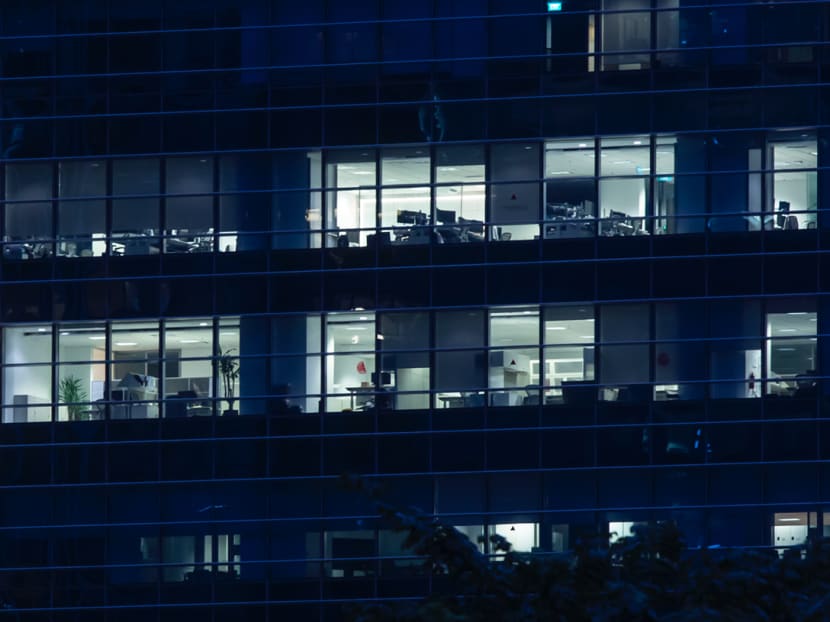 The American Oscar-winning screenwriter William Goldman once wrote: "Nobody knows anything ... Not one person in the entire motion picture field knows for a certainty what's going to work. Every time out it's a guess."
Despite the tanker loads of ink that has been written on what the post Covid-19 world will look like, I believe Mr Goldman's theory of moviemaking applies to current economic prognostications.
That said, there were existing global trends pre-Covid that seem to have been turbocharged by the pandemic. Let's look at some of these and the implications.
REMOTE WORK
Companies and their employees have been dipping their toes into the practice of working from home for several years. Now that it has been extensively tested, will companies be willing to pay rent for little-used office space?
Will employees be willing to return to the daily commute (and the associated standards of dress) for work?
CLOUD COMPUTING
A key technological advance that enables remote work is remote computing. With cloud computing, employees can utilise all of their company's data and applications from anywhere.
Companies will invest more in this technology, employees will learn how to better utilise these new capabilities, and remote productivity will increase; all further contributing to a dispersed workforce.
NATIONAL INDUSTRIAL POLICY
The economic shock from Covid-19 is unprecedented outside of war. During wartime, people are mobilised to fight or to do work supporting the troops.
Governments are now similarly mobilising their resources to ensure people remain employed and companies remain solvent.
Will there be a point at which these government resources are directed towards sectors that are deemed more competitive or more important for national security at the expense of company profitability and regardless of existing trade agreements?
For instance, Indonesia (among other countries) is considering requiring certain pharmaceutical products to be domestically produced in new factories and competition in the sector protected from foreign imports.
But this would drive up prices and probably violate trade treaties that assure open import markets for most goods.
TRADE POLICY
Nations have been providing incentives for companies to manufacture domestically for years. This was primarily to ensure job growth and tax revenue over time.
During the past 30 years, however, the logic of a global supply chain, with low-cost labour and inexpensive transport and communications, has created a highly-globalised trading system that currently prevails.
Yet Covid-19 has laid bare the weaknesses of this supply chain whereby any broken link causes enormous disruption in the entire system.
Cost is now taking centre stage alongside risk and resilience in many companies' thinking. 
GEOPOLITICAL CONSIDERATIONS  
The global trade system is being buffeted by the competition between China and the United States.
The decoupling of the two economies has been in effect for a few years as manufacturers sought to diversify their supply chains from only China to, at least, China plus one other country. 
There is now a trend towards governments saying that for goods "vital for national security" — a long list — more manufacturing should be brought back on-shore or, at least, near-shore.
Some are touting allowing trade of certain goods only amongst a group of trusted nations.
What do all these trends and questions mean for Singapore?
If more people can work remotely, can they effectively work from anywhere in the world? Will that mean fewer will work in relatively high-cost Singapore?
If nations start limiting with whom they trade, or require more goods to be produced domestically, what happens to Singapore's role as a global trade hub?
Do companies limit offshore production to only those economies with large domestic markets?
And could Singapore be faced with navigating a way through two international trading systems — one dominated by the US and the other by China — and be pressed to choose one or the other?
Many companies are thinking about all these issues as they try to determine how to adjust their global business operations.
In my experience, what companies dislike above all else is uncertainty. They can plan a way through for almost every challenge, but not knowing what those challenges will be makes planning almost impossible.
In the age of Covid-19, we are in one of the most uncertain times in living memory. And nobody knows anything, as Mr Goldman said.
Singapore has thrived by being agile, open, and predictable. It has attracted far more foreign direct investment than its much larger neighbours and created an economy envied by the world.
Now is the time for Singapore to double down on reassuring businesses that it will strive to limit uncertainty and that its policies towards business now and post-Covid-19 will remain stable even in the face of upcoming General Elections.
One thing that businesses are wondering is whether the Government will feel the need to quickly bring greater balance to its budget given the huge spending increase to battle the fallout from Covid-19.
If so, would this entail higher corporate taxes, reduced incentives to business, and/or greater cost-sharing between companies, the Government and patients in health care expenses?
The budget challenges are real and understandable, given that this financial year's budget deficit of S$74.3 billion is the largest since Singapore's independence.
Businesses hope that the Government will continue to work closely with stakeholders as these important issues are addressed.
An island of greater certainty is something we all need right now.
ABOUT THE AUTHOR: 
James Carouso is managing director of BowerGroupAsia, Singapore. Until March 2020, he was a US diplomat who has served as deputy chief of mission and charge d'affaires at the US Embassy in Canberra, senior foreign policy advisor to the US Indo-Pacific Command in Hawaii, and charge d'affaires at the US Mission to the Association of Southeast Asian Nations in Jakarta.