Singapore's balancing act on electricity costs, sustainability and energy security
The Australia–Asean Power Link envisions connecting a 10 GW solar photovoltaic (PV) farm and a 30 GWh battery storage facility, located in Australia's Northern Territory, to Singapore. But Singapore appears to have shown little appetite for the venture.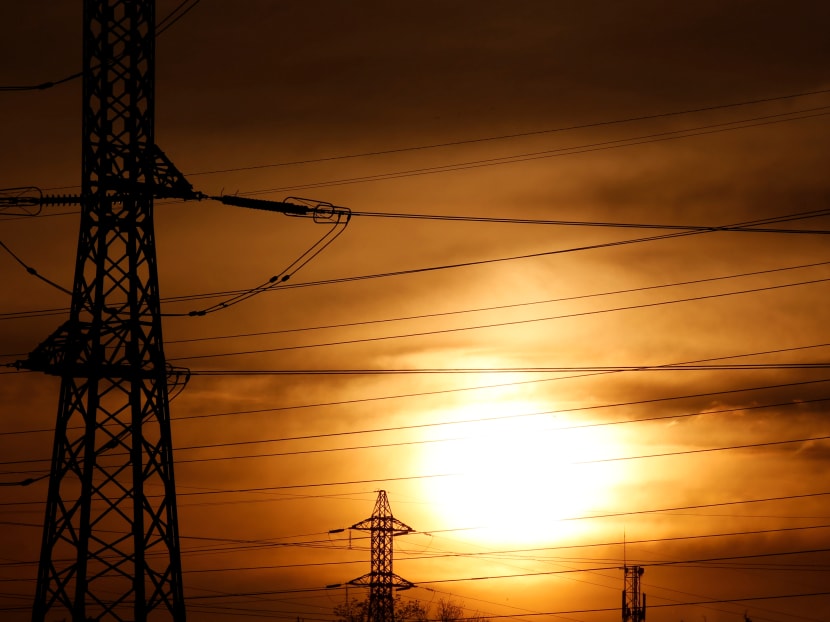 Estimated to cost approximately A$22 billion (S$21.7 billion), the Australia–Asean Power Link (AAPL) envisions connecting a 10 GW solar photovoltaic (PV) farm and a 30 GWh battery storage facility, located in Australia's Northern Territory, to Singapore.
It will be implemented via a 4,500km high voltage direct current (HVDC) transmission system, of which 3,750km will be submarine cable.
The project involves the world's biggest solar PV farm, the world's biggest battery storage facility and one of the world's longest HVDC submarine cables.
Singapore-based company Sun Cable is the owner and developer of the proposed project.
It expects the project to provide a significant amount of dispatchable renewable energy to the Northern Territory and to export A$2 billion of solar energy per year to Singapore by the end of 2027, connecting Australia to the aspiring Asean Power Grid.
The AAPL proposal received major project status from the Northern Territory government in June 2019, and from the Australian federal government in July 2020.
The high-profile boost from the federal government contrasts with Singapore's relatively muted interest in the project. Singapore's Energy Market Authority appears to have shown little appetite for the venture.
While Singapore is exploring ways to tap into regional power grids for greener energy — in addition to expanding opportunities for domestic solar PV development — all options need to be balanced against potentially higher electricity costs and energy security risks.
Currently, 95 per cent of Singapore's electricity is provided by (natural) gas generators, 3 per cent from municipal waste, biomass and solar, and the remainder from fossil fuels.
There is room for "greening" the generation mix, but insufficient wind resources and a lack of land suitable for large-scale solar PV installations limit Singapore's domestic options.
The Sun Cable proposal appears to have good prospects for success, though there is one elephant in the room: Singapore's long-held, albeit understandable, obsession with energy security.
Singapore has no domestic fossil fuel resources, so all gas is imported through existing pipelines from Malaysia and Indonesia, or as liquefied natural gas (LNG).
LNG imports started in 2013 and are expected to account for all gas imports by 2027.
From an energy security perspective, this is a desirable improvement given the global LNG market is now more flexible than pipeline gas.
LNG, however, does little to lower the electricity sector's carbon footprint.
So Singapore's dilemma is how to lower its carbon footprint while maintaining, or preferably improving, its energy security without increasing the cost of power.
There is no shortage of "green" renewable energy projects in Asean countries.
Laos, Myanmar, Cambodia and Vietnam all possess hydro-power resources well in excess of their domestic requirements over the foreseeable future.
The initiative to establish the first multilateral power interconnection project in Asean, the Laos-Thailand-Malaysia Power Integration Project, involved cross-border trade from Laos to Singapore via existing interconnections between Thailand and Malaysia.
The three proponents signed a Memorandum of Agreement in 2016, but Singapore showed, and continues to show, little interest, presumably due to energy security concerns with the need for the power to cross three borders.
The critical question is whether Sun Cable can offer reliable energy security comparable with LNG while securing Singapore's goal of greening its electricity sector without increasing prices.
A complicating factor is that Singapore currently has 40 per cent over-capacity in its generation sector and low projected growth in electricity demand.
The National Electricity Market of Singapore is a real-time energy-only market, bearing close resemblance to the Australian National Electricity Market.
At least in theory, generators bid according to their short-run marginal cost (SRMC), a process that favours the dispatch of renewable generators, like Sun Cable, whose SRMC is far lower than that of existing providers.
The Sun Cable project could alternatively be granted limited access to Singapore's electricity market on pre-arranged contractual terms with vesting contracts.
Vesting contracts lock in a pre-determined amount of electricity at a specified price, preventing generation companies from withholding supply to increase spot prices in the wholesale market.
Under both scenarios, Sun Cable would effectively undermine the competitiveness of non-subsidised gas-fired generators in Singapore, all of which have considerable political clout.
Still, both scenarios would arguably enhance Singapore's power sector security, especially when compared with current and prospective options.
Putting the potential market for Sun Cable in the broader context of Asean reveals a range of obstacles that have delayed the integration of electricity sectors in Asean countries for decades.
Member states vary greatly in size, landscape, levels of economic development and national energy resources. They also vary considerably in power sector regulations, market structure and technical characteristics.
These divergences create barriers for effective regional energy cooperation and trade.
The energy security concerns of individual countries also places emphasis on self-sufficiency rather than cooperation. National power development plans in most Asean countries clearly prioritise domestic power generation.
In its bid to export solar power to Singapore and the wider Asean community, the major non-technical obstacle facing Sun Cable is the entrenched concern among member states about the security and supply of electricity.
Ultimately, continued pressure on Singapore to reduce its carbon footprint through its Nationally Determined Contribution under the Paris Agreement may be the catalyst for greater electricity sector integration and Sun Cable's success. EAST ASIA FORUM
ABOUT THE AUTHOR: 
Anthony David Owen is an independent energy analyst based in Bowral, New South Wales, and previously principal fellow and head of the Energy Economics Division at the Energy Studies Institute, National University of Singapore.