So your children are on FB. Should you follow their accounts?
Social media has become a mainstay in our lives, and many of us cannot go a day without checking in via Facebook, Instagram or Snapchat. Children in Singapore are no different.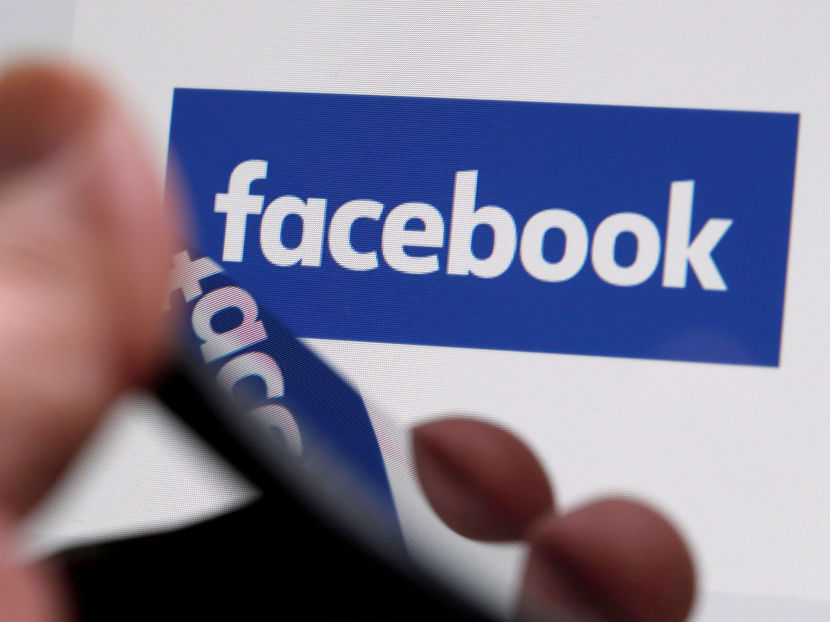 Social media has become a mainstay in our lives, and many of us cannot go a day without checking in via Facebook, Instagram or Snapchat. Children in Singapore are no different.
The inaugural Global DQ Index Report, which was released earlier this month, revealed that children in Singapore spend more time online compared with those in other countries. The report examined the online habits of children aged eight to 12 and surveyed 38,000 children in 29 countries. Children in Singapore spend 35 hours staring at a screen each week, three hours more than the global average. For those with mobile phones, this rises to an average of 45 hours a week online.
Accessing social media comes with additional risks for children, such as the possibility of being contacted by dodgy individuals and an invasion of privacy. But even though most social media platforms have minimum age requirements – usually 13 years old – it is not uncommon for underaged children to access them.
The-then Media Development Authority's Media Consumer Experience Study (MCES) 2014 revealed that half of the children surveyed have used social media networks, and a majority of them (63.5 per cent) started when they were between seven and 10 years old.
Parents should note that there are good reasons social media platforms impose minimum age requirements: Children are not ready before that.
"Children under the age of 12 should not be on social media at all," said Dr Natalie Games, a clinical psychologist at Alliance Professional Counselling. "Neurological research shows that children under this age do not have the neurological maturity to be given responsibility for managing their digital footprint. Their emotional empathy is also not well developed, and hence the tolerance for accepting or understanding individual differences is low, which increases bullying."
SET GUIDELINES
When children do reach the age where social media use is permissible, parents should set some guidelines.
"Parents should monitor their children's accounts; this may include having their passwords," said Dr Sanveen Kang-Sadhnani, principal clinical psychologist & centre manager, Thomson Paediatric Centre - The Child Development Centre. "For older children, if having their password is not an option, consider befriending or following your child on social media."
Dr Games advised: "Discuss and decide what's acceptable as a parental team. Keeping private photos private is important – posting embarrassing or emotional photos of themselves or others is discouraged, as is any photo of them in a state of undress.
"Contributing to any group chat negatively about another person is a form of bullying, and parents must set strict expectations about this behaviour," she added. "Children should be encouraged to exit the chat, or it should be made clear that the chat is not ok, or that an adult should be consulted if the child is unsure of what to do."
Even if children use social media responsibly, there are certain pitfalls that cannot be avoided. Dr Kang-Sadhnani listed a few: Cyber-bullying, access to content they are not mature enough to cope with, and safety issues if their accounts permit contact from strangers or private information is shared. Plus, because there is a tendency for people to share very positive things about their lives, children or teens may feel that others' lives are much better than theirs, and this may impact their emotional well-being.
"Parents should also discuss expectations and realities of life with them; life isn't always full of wins and great stuff and, in fact, it's the ups and downs that make life beautiful and unique," she said.
THE ECHO CHAMBER EFFECT
But what if children set up social media accounts without their parents' knowledge? If you find out about this, the best way to deal with it is to have an open discussion with your child.
"Explore your concerns for safety and reasons for them having an account without your knowledge," said Dr Kang-Sadhnani. "If parents had previously denied permission to open an account, explain why. Parents ought to try and reach a middle ground, where they are able to have some access to their child's account in order to ensure safety."
Dr Kang-Sadhnani suggested that parents could consider monitoring apps such as Net Nanny and WebWatcher, to track their child's social media behaviour. It is also important that parents are non-judgmental, and that they inform their children that they will not be punished, as the aim of the discussion is to understand their point of view, she said.
One of the downsides of social media for both adults and children is the echo chamber effect, where users are exposed to like-minded people and content with a bias that tends to confirm their own viewpoints and beliefs. Parents need to step in and ensure that children are well-versed on various topics and points of view so that they develop more balanced opinions.
"Talk to your children about a range of topics so they can hear your opinions, and listen and hear theirs as well, even if they are different from yours," Dr Games urged. "Include them in family and extended family conversations about a range of topics and viewpoints."
Dr Kang-Sadhnani added: "Our children are and will be growing up in an ever-evolving digital world; we can't shield them from social media," said "They will and should have access to and freedom to explore it. However, we can attempt to create and maintain a safer digital environment.
"It is recommended that parents monitor their children's accounts to see if there appears to be a theme related to posts or comments by peers," she added. "Befriending or following your child allows you to have open discussions about these themes and to share a varied opinion. It is crucial for parents to educate children in digital literacy."