Sports vs NS — a zero sum game or possible win-win?
The tension between a Singaporean male's duty to serve two years' in National Service (NS) and his desire and ability to excel as an athlete is nothing new.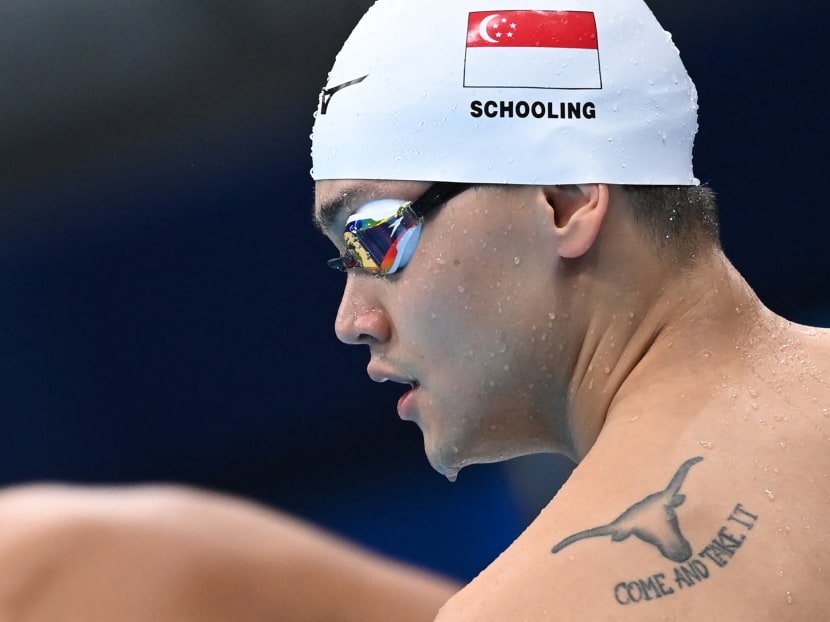 The tension between a Singaporean male's duty to serve two years' in National Service (NS) and his desire and ability to excel as an athlete is nothing new.
But this was recently brought back into the public discourse in the wake of the Tokyo Olympic Games, after swimmers Joseph Schooling and Quah Zheng Wen, who had been granted long-term deferment from their NS commitments, could not replicate their results from the Rio Games in 2016.
Last week, the Ministry of Defence (Mindef) said that the enlistment process for both swimmers had kicked off following the end of their deferment after this year's Olympics. This has again ratcheted up debate about whether NS unfairly disadvantages male athletes, and effectively curtails their sporting dreams and ambitions.
A ZERO-SUM GAME?
I believe that there has been significant evidence to show that the authorities have sought to support athletes even during their NS journey.
First, the Singapore Armed Forces (SAF) Sportsmen Scheme allows full-time servicemen time off for training and overseas competitions if they represent the country at an elite level.
There are also opportunities to represent the SAF Sports Association in various competitions and Mindef allows for disruption to NS on a case-by-case basis should athletes have a pressing need to prepare for high-level competitions.
Numerous national sportsmen have benefitted from such support measures, including Tokyo Olympians such as shuttler Loh Kean Yew and sailor Ryan Lo, as well as footballers like Saifullah Akbar, and Ikhsan and Irfan Fandi.
Mindef has always had to walk the line between adhering to the core tenets of NS — Singapore's national security, universality and equity —and requests for exceptions to be made for national athletes, among others.
In the case of sports, it is ironic that such tension exists, as there is much that the military and sporting worlds share in common. George Orwell famously said that serious sport is "war minus the shooting".
In the course of training and competition, athletes typically develop physical prowess, endurance, mental focus, resilience, grit and determination, and in some cases the ability to lead and function in high-performing teams.
These are all attributes that would serve individuals well in the military world.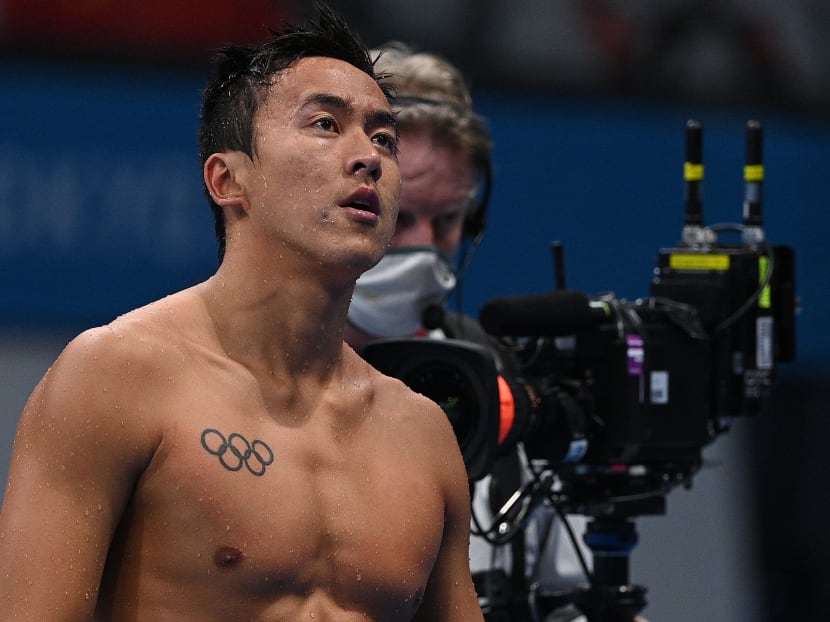 NOT-SO-STRANGE BEDFELLOWS
Indeed, there have been many countries which have sought to leverage on the synergies between sports and the military.
Germany's armed forces or Bundeswehr is estimated to spend in excess of 27 million euros (S$42.8 million) a year in supporting top athletes, and is one of the biggest supporters of sport in the country.
It runs 18 sports training groups and numerous training schools around the country. Ahead of the Beijing Olympics in 2008, there were more than 700 athletes in total under this soldier-athlete programme. Almost 130 of them qualified to take part in Beijing.
The programme started in 1968 when the German government asked that the army set up the special programme to support athletes capable of competing at a high level and help them balance their sport training with military duties.
It seems to have paid off, with half the total number of medals Germany won at the Athens Olympiad in 2004 coming from these sports soldiers.
In a similar vein, the United States Army's World Class Athlete Program (WCAP) allows top-ranked soldier-athletes to perform at the international level while also serving their nation in the military.
Its members train and compete throughout the year, with a focus on the Olympic and Paralympic Games.
Since 1948, almost 450 soldiers have represented the country at the Olympics, accounting for 111 medals across a variety of sports.
WCAP soldiers are selected for their ability to perform at the highest level of their sports. After joining the unit, they hone their skills with elite civilian and military coaches at some of the country's best facilities.
Besides training and competing, these soldiers also conduct essential outreach activities on behalf of the military, holding clinics, speaking to high school and college audiences, talking with athletic teams and making appearances in support of army recruitment exercises.
They also become a training asset, with WCAP soldier-athletes sent to lead units through customised resilience and performance enhancement skills training.
According to its website, WCAP grants the army important national visibility and reinforces public pride in the US Armed Forces, especially during high-profile competitions like the Olympics.
In Italy, the Carabinieri police force which makes up the fourth branch of the country's military, also places a major emphasis on sport.
It says this is not only because sports is "synonymous with military life", but also because it plays an important role in the fitness, culture and spirit of sacrifice.
Through the Carabinieri Sports Centre, the force participates in national sporting competitions with top athletes.
The centre has 10 sections spread around Italy, each of which specialises in a particular event, such as winter sport, athletics, swimming, fencing and modern pentathlon.
This programme has the dual function of increasing prestige, as well as offering incentive to join the force.
On its website, the Carabinieri says that young members of its youth section in particular have achieved a position of prominence in Italian sport and many have represented the nation in international competitions.
CAN MORE BE DONE?
These examples may not be directly replicable in Singapore, as those countries do not adopt the same conscription model necessary for Singapore's national defence.
But they do offer food for thought about whether we as a nation can do more to enhance our sporting capabilities through the institution of the armed forces, and the NS commitment required of every male citizen and permanent resident.
There are potentially three efforts which could be made in this respect.
First, the existing schemes that Mindef and the SAF already have in place to support athletes during NS – the SAF Sportsmen Scheme, selective disruptions and deferments, flexibility over early enlistment among others — should persist to allow servicemen to serve the nation as both soldier and sportsman if they choose to take on the additional challenge.
Secondly, these athlete-soldiers themselves need to approach this challenge with their eyes wide open.
They should recognise that it will not be an easy two years, and be prepared to balance the paramount need to play a part in defending our country with their sporting dreams.
This will involve personal sacrifice, but need not spell the death knell for a sporting career.
Elite athletes around the world have to deal with injury risks for example, and in many cases these can result in more than two years of disruption to training and competition.
Yet many have bounced back from such adversity and continued to perform at their highest levels.
Thirdly, Mindef and the SAF might consider taking a leaf out of the German, American and Italian models and create an official sport-soldier unit.
This would require an adjustment to policies, and the Government's objections to such ideas in the past have centred around our small population and the need to meaningfully deploy each and every conscript.
However, if we consider a unit size of just 1 per cent of each annual NS intake of some 20,000, that would be 200 sports soldiers, which would be a significant number of athletes supported if we consider the 23 Singapore Olympians who competed in Tokyo this year, of whom just six were male.
There would have to be a clear framework for who would qualify for this unit, and also deliverables spelt out about how they will contribute to national defence on top of their sporting pursuits.
Taking a leaf out of the playbook of other militaries, these could include acting as ambassadors for the SAF and raising the positive profile of the force through their achievements and endeavours, and conducting training in areas such as physical and mental resilience that taps their experiences as elite athletes.
The goal for Singapore to excel in sports is one worth pursuing.
At the same time, the SAF is consistently modernising to become a more technologically advanced organisation that leverages technology to overcome challenges of limited manpower and the evolving threat environment.
Bringing together these objectives to further enhance existing synergies between sports and the military can definitely result in more win-win scenarios, and alleviate the conflicts that our sports-inclined soldiers currently face.
It is not an easy endeavour by any means, given the different policy considerations that must come into play. But it is a worthy challenge to take up if we desire to achieve the aim of being a safe, secure and sporting nation.
ABOUT THE AUTHOR:
Nicholas Fang is a former national fencer and triathlete, and has helmed the fencing and modern pentathlon federations. He was a member of the Singapore National Olympic Council and was chef de mission for Team Singapore at the 2015 South-east Asian Games. A former Nominated Member of Parliament, he previously served on the Support for NS working group of the Committee to Strengthen National Service.