Sustainability in today's business world
Sustainability has long been synonymous with environmental protection, and waste management and reduction, but in recent years, the scope of what "sustainable practice" encompasses has changed drastically.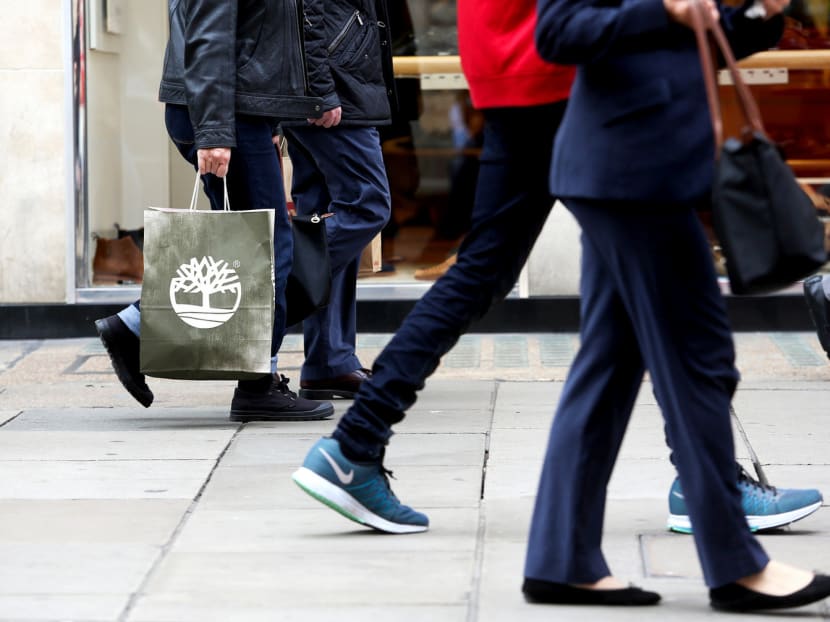 Sustainability has long been synonymous with environmental protection, and waste management and reduction, but in recent years, the scope of what "sustainable practice" encompasses has changed drastically.
Companies can no longer claim to be sustainable by simply following the mantra of "Reduce, Reuse and Recycle".
Sustainability now requires companies to proactively incorporate green efforts into every aspect of their organisation's operations — from day-to-day practices on the shop floor, to the production processes that drive their businesses.
One such business that has succeeded in implementing sustainable changes from end to end is outdoor lifestyle brand Timberland.
This year, Timberland partnered Thread International to release an exclusive collection that went beyond environmental sustainability.
The collaboration transformed plastic bottles from the streets of Haiti into shoes, T-shirts and bags, and created positive social value and impact in the form of cleaner neighbourhoods and meaningful jobs through the manufacturing of the products.
In the process, the brand gained the support of consumers who felt good about using products they knew were making a positive impact on someone else's life.
Given the many environmental and organisational benefits to be reaped from sustainability, what is hindering other companies from going green?
One of the biggest challenges to the adoption of green practices is that most companies perceive sustainability and profitability as being mutually exclusive. According to an article in the Harvard Business Review, organisations are often reluctant to place sustainability at the core of their business strategies because of the misconception that going green is essentially a financial liability. However, there is a need to look past the dollar value and focus on the intrinsic benefits sustainable practices have on the business.
Sustainability is not just about the environment. It is also about our health as a society and ensuring that neither people, nor the planet, suffers — whether in the long or short term — as a result of environmentally negligent practices and legislation. As one of the key drivers in the push for sustainability, businesses should incorporate thoughtful and ethical sustainability practices in their day-to-day operations.
In recent years, people have started making brand choices based on the values of a company, rather than the products themselves. A 2015 Sustainability Imperative Report by Nielsen found that 66 per cent of consumers were willing to pay more for sustainable brands that are manufacturing products in a socially responsible manner — an increase from 55 per cent in 2014, and 50 per cent in 2013.
FUELLING INNOVATION
They say necessity is the mother of invention. When companies start to see sustainability as a must, it can start to fuel innovation.
In the search for creative solutions to drive sustainable efforts, companies often open up opportunities for innovation in other areas.
An example of this innovation is the development of the circular economy. To reduce waste and drive greater resource productivity, companies are increasingly finding ways to keep resources in use for as long as possible to extract their maximum value.
When these products come to the tail-end of their service lives, their parts are then recycled to produce wholly new products that can be recirculated to consumers.
One of the pioneering firms of the circular economy was carpet tile maker Interface.
The company was the first carpet brand in the world to offer carpet leasing, which allowed consumers to return old carpets which are then placed back into production and recycled into new products.
Last month, Ikea launched a pilot initiative providing customers with the option of exchanging their pre-loved, fully assembled furniture for Ikea vouchers.
The Furniture Take-Back Initiative collected Ikea and non-Ikea furniture, which was assessed by staff, then either given to second-hand furniture shops or taken apart and recycled in an environmentally responsible manner.
Initiatives like these help to further the green agenda by ensuring that responsibility for the chain of custody of products is shared between manufacturers and end-consumers.
At the same time, companies are encouraged to design products that enable easy reuse and recycling, and require less material to produce. Policy approaches such as Extended Producer Responsibility are also adopted by governments to ensure that businesses take ownership of the treatment or disposal of post-consumer products.
Taken in whole, these measures work together to ensure that the onus of sustainability is shared by all the stakeholders involved.
Sustainability is something we simply cannot afford to neglect when our green efforts, or the lack of them, have the immense potential to change our future. Not only must sustainability become the norm, it must eventually take a permanent, non-negotiable seat in organisations' considerations and business models.
For a start, companies can begin with small-scale implementations by improving their operational resource efficiency on the shop floor.
As sustainability starts to become a mainstay, organisations should direct their efforts towards larger-scale initiatives, such as participating in the circular economy and collaborating with other organisations to tackle complex socio-environmental issues.
For example, companies can consider tapping the expertise of non-governmental organisations to devise solutions.
Ultimately, companies must view it as an imperative to secure a sustainable future for all.
ABOUT THE AUTHOR:
Dr Lee Hui Mien is head of sustainability at IKEA Southeast Asia. She also volunteered with the National Youth Achievement Awards Council as an environmental leader on an ad-hoc basis and at Southwest Community Development Council as a district councillor, advising on environmental projects.