Taking back Delhi's streets
For the last several weeks, no topic in India's capital dominated drawing-room couches, newspaper columns and social media as much as the Delhi government's stricture limiting the use of private cars to an "odd-even" schedule between 8am and 8pm, six days a week.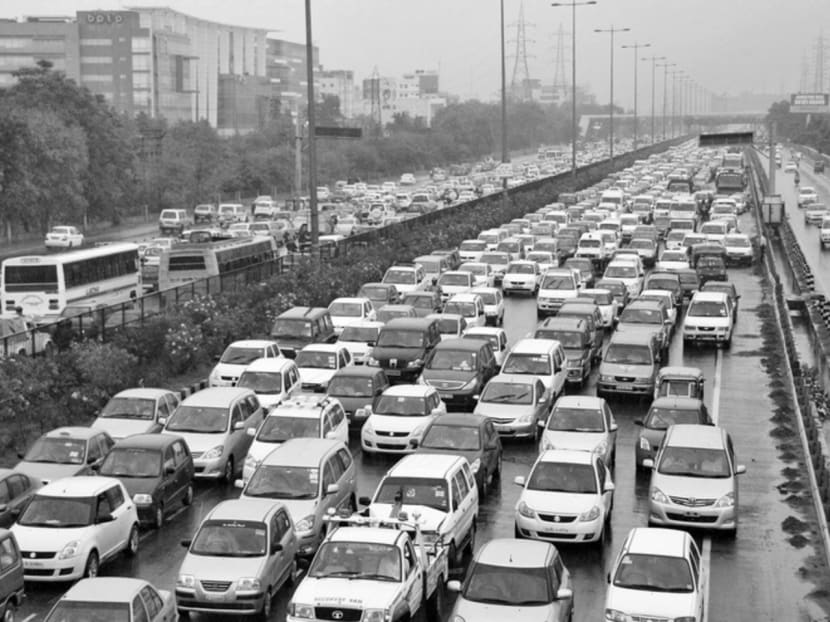 For the last several weeks, no topic in India's capital dominated drawing-room couches, newspaper columns and social media as much as the Delhi government's stricture limiting the use of private cars to an "odd-even" schedule between 8am and 8pm, six days a week.
Now that the ambitious 15-day pilot project has drawn to a close, Delhiites are realising that they have accomplished something substantial through collective action, and that the rebalancing of the most vital urban space — the street — away from the dominance of the car has made for a better city for all.
To be sure, the jury remains out on whether the quality of Delhi's notoriously noxious air has improved because of the temporary rules.
But the experiment has generated numerous other positive effects, not least of which is the reintegration of drivers with the much bigger community of citizens who step out every morning into the war zone that is rush-hour Delhi.
Naysayers who thought mass dissension would bring the scheme down from day one have been proved wrong. Compliance was widespread — perhaps because of the US$30 (S$43) fine levied on violators, but also because of an intensive public-relations campaign by the Delhi government. A widely played television-and-radio spot featured Chief Minister Arvind Kejriwal telling citizens, "We can all get together to make a better Delhi" and suggesting that offenders should be "rebuked gently and lovingly". Part of the problem one day, car users became part of the solution the next.
To both pedestrian and motorist, the streets of Delhi in the last fortnight have at times felt like a set on a period film, although the age being evoked was only the end of the 20th century. (Car ownership in the capital has tripled in the last 15 years, to about 2.8 million vehicles today.)
And the time-travel works both ways. By returning temporarily to a more benign age, Delhiites have also been able to imagine how dystopian the future will be if present trends are allowed to continue.
WHERE CARS HAVE MORE PRIVILEGES THAN MAN
India is now home to 13 of the 20 most polluted cities in the world, so it's clear that the country's urbanisation is set on a completely unsustainable course.
The Delhi government's new policy is the first major effort by an Indian government to counter more than three decades of negative externalities generated by a combination of rising car ownership and a car-centric transport policy.
Consider the facts. Roads already make up more than 20 per cent of Delhi's area — a larger proportion than most world capitals.
Yet every day, more than 1,000 new cars arrive to make their claims on those roads, thereby making travel times ever slower not just for existing car owners but for those who use public transport (a few years ago, Delhi discontinued its experiment with a Bus Rapid Transport corridor).
Use of the city's road space is now deeply iniquitous, with cars accounting, by one estimate, for 80 per cent of the road space but only 20 per cent of road users.
In fact, cars have more natural rights and privileges in India than most human beings.
Municipal parking charges continue to be a pittance — 10 rupees (about S$0.20) for two to four hours in most public parking lots. The lanes of most residential neighbourhoods have been claimed as free parking spots, and increasingly, they are clogged by "visiting" cars, using them to bypass congestion on thoroughfares.
More than half of Delhi's residents live within 500 metres of a road and so even those who have nothing to do with cars find them perpetually assailing their lungs — and ears.
The most pervasive sound in the Indian city today is not the street-vendor's cry but the deeply unpleasant blare of the car horn. A fog of incivility obscures and degrades much that is vibrant about the city.
If India's transport policymakers and car owners deserve to be cut some slack, it's because few countries have moved as swiftly from automobile scarcity to saturation than India, or have invested so much emotional capital in car ownership.
It was only about 30 years ago that cars first came within reach of India's middle-class, and ever since car ownership has come to be the universally agreed marker — parked outside the house so that all may see it — of middle-class solidity and virtue.
Today the oddly moving love of Indians for their cars is second perhaps only to that of Americans.
It's clear that wherever incomes rise rapidly — as they have in Delhi, now the Indian state with the highest per capita income — car ownership will rise too and cannot be curtailed, for it is almost an economic rite of passage.
Car use, on the other hand, must be much more strictly regulated, or else made to bear the costs it imposes on other commuters and on the environment. Delhi's odd-even policy is only one of many nudges from a higher authority that will be needed in the near future to get urban Indians to appreciate this necessary distinction. BLOOMBERG
ABOUT THE AUTHOR:
Chandrahas Choudhury, a novelist, is based in New Delhi.