Tech firms have a pivotal role to play in boosting digital inclusion in Singapore
Like many of us last year, I taught my parents how to use Zoom as it quickly became a popular way to stay connected amid Covid-19.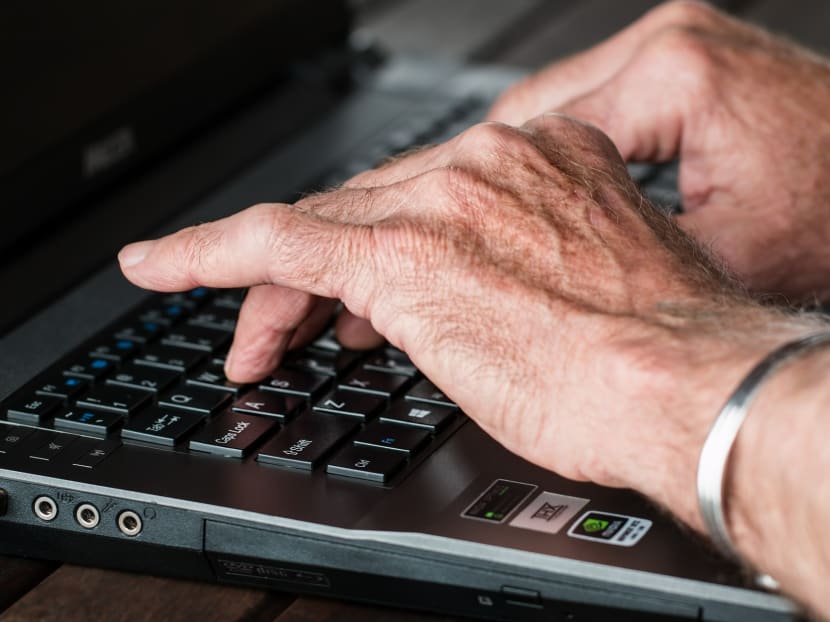 Like many of us last year, I taught my parents how to use Zoom as it quickly became a popular way to stay connected amid Covid-19.
The year before that, my colleagues and I had the opportunity to walk seniors through how to use the Gojek app during the Digital Inclusion Festival organised by the Infocomm Media Development Authority (IMDA).
Both experiences offered a new perspective on the barriers older adults face in adopting digital technologies: A lack of confidence or familiarity with technology (which leads to frustration), cost, and the perceived irrelevance of technology in their daily lives.
These experiences also impressed upon me the urgency to contribute to the collective effort to address these barriers and ensure that our seniors are not left behind — especially as the pandemic continues to accelerate digitisation around the world.
In every age, new technology has always been viewed as the province of the young: The personal computer in the late 1970s, the iPod in the 2000s and more recently, the many different types of smartphones.
As digital technologies increasingly underpin our day-to-day lives, it's encouraging that Singapore has strong aspirations to build a digitally-inclusive society.
In February, the IMDA launched Digital for Life, a movement to fund projects that will help all Singaporeans feel excited, empowered and enriched by digital technologies.
In boosting digital inclusion, or ensuring that all individuals and communities — including the elderly and disadvantaged — have access to the benefits of digital technologies, tech companies have a pivotal role to play.
This is by virtue of their customer-first mindset and problem-solving DNA, social consciousness, and disposition to become digital ambassadors.
Tech companies relentlessly focus on creating user-friendly products, whether they be ride-hail booking platforms, messaging apps or online marketplaces.
Today, words like UI/UX and customer journey have entered the lexicon when it comes to discussing how people interface with technology.
The maturing of UI/UX has meant that diverse products now share standardised and intuitive elements, among them the hamburger icon (which opens up into a menu and is named for its resemblance to a hamburger), the magnifying glass (which signifies a search function), or the cog button (which launches settings and preferences).
Deep familiarity with the digital design of a single app has become a transferable skill across various apps.
What this represents is that when a tech company teaches seniors how to use its platform for instance, it's essentially educating them how to use apps in general, which engenders a positive ripple effect.
The IMDA's Digital Pods programme, which allows tech companies to demonstrate their products to seniors, has become a helpful channel to impart app knowledge to elderly adults, and teach them digital skills like making e-payments or consuming news online.
Beyond simply amassing users to their platforms, there is growing social consciousness on the part of tech firms to wield their massive reach for good.
Companies like Cisco and Facebook, for example, are active advocates of digital wellness and good digital habits, which include internet safety practices and mitigating the risks of online harm.
Because technology is fundamentally scalable, tech companies are also able to build solutions that address socio-economic problems at large and bring positive impact to millions of users.
M-Pesa, a mobile phone payments company in Kenya, has since 2007 revolutionised African banking, and given access to financial services to millions of the poorest people.
This motivation to solve problems and put customers at the heart of everything they do could render tech firms great partners of social enterprises, who are looking to tackle social problems and enable people to enjoy a better quality of life through technology.
Gojek, for instance, collaborates with SG Cares (Singapore's national movement to build a more caring and inclusive society) to run the SG Cares-Gojek Medical Transport Subsidy Scheme.
As part of the scheme, Gojek provides subsidised rides to seniors and low-income families to help them get to their medical appointments and home — safely, affordably and conveniently. 
Last but not least, tech companies are natural tech ambassadors. Digitally savvy and possessing a willingness to change things, they can become patient teachers to those new to the digital world, who tend to be more cautious and intimidated by the idea of embracing new technologies.
As an example, RSVP Singapore, a non-profit organisation that supports the empowerment of seniors as volunteers, works with employees from companies like Gojek to train the elderly to become volunteers and improve the digital literacy of seniors in the community.
For the reasons above, tech companies are in a strong position to champion digital inclusion. More have also started to recognise that doing good is also good for business.
For one thing, designing products for greater accessibility leads to improved usability that benefits all users.
Moreover, product inclusivity — making your software the most usable by the widest range of people — benefits the company's bottom line, thanks to smarter technologies and processes.
A Deloitte survey in fact found that purpose-driven firms enjoy several benefits, including greater brand engagement among millennial customers, the ability to acquire new customers who like that the company cares about societal progression, as well as lower employee churn and higher margins.
The onus is on tech companies to support digital inclusion.
The latter is pivotal to the evolution of Singapore's digital economy, which will continue to drive economic growth for the country. Intrinsically, tech firms have the necessary traits, and a business motivation to do good.
This will give them the stamina to build digital resilience, and help those on the wrong side of the digital divide become more comfortable, and even excited about how digital technologies can empower and enrich their daily lives.
Hopefully, as UX becomes even more seamless and intuitive, my parents would no longer require my assistance to navigate the next wave of digital technologies.
ABOUT THE AUTHOR: 
Lien Choong Luen is general manager of Gojek Singapore.