There is merit in easing circuit breaker restrictions on non-Covid-19 medical care
In the past week or so, the Government has made clear that any decision on whether the circuit breaker measures will be lifted, eased or continued after June 1 will depend on factors such as the number of community Covid-19 transmissions in Singapore, the global situation and whether employers can put in place safe distancing measures at the workplace.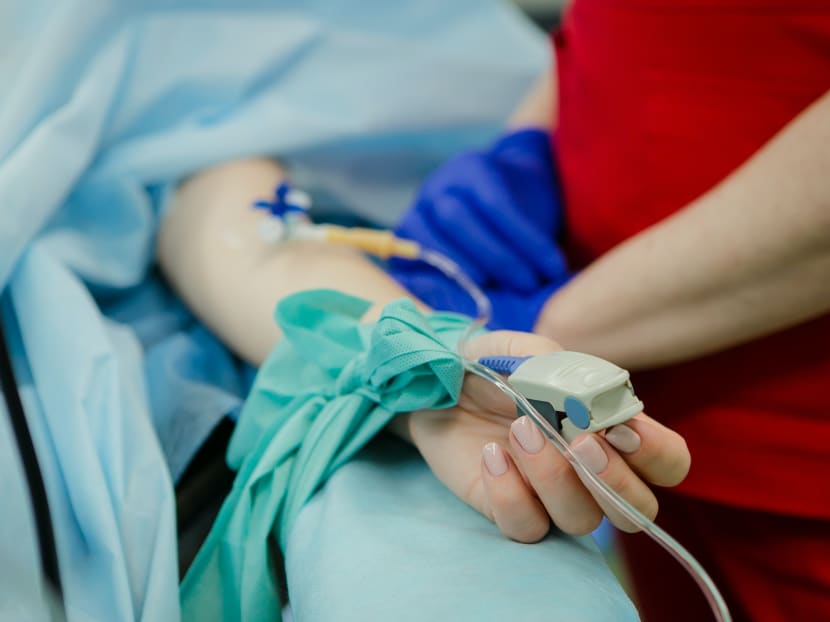 In the past week or so, the Government has made clear that any decision on whether the circuit breaker measures will be lifted, eased or continued after June 1 will depend on factors such as the number of community Covid-19 transmissions in Singapore, the global situation and whether employers can put in place safe distancing measures at the workplace.
On May 9, the Ministry of Manpower also laid out a set of requirements companies will need to meet to resume operations at workplaces.
All these are prudent and understandable, as the Government's top priority must be the health and safety of Singaporeans and residents. 
At the same time, there is a case to be made for easing some of the circuit breaker rules on non-Covid-19 medical care without compromising the fight against the outbreak. Here, I would explain how this would benefit the healthcare system and patients.
According to a Ministry of Health circular dated April 6, all medical establishments are only allowed to provide essential medical services and procedures from April 7 during the circuit breaker. This applies to both public and private medical sectors.
MOH defines essential services as services that if not provided, would result in significant or rapid deterioration of the patient's medical condition, and potentially threaten their health and well-being. But the fact that there are non-essential services does not imply they are unimportant.
Examples of non-essential services include cancer screening and surveillance, adult vaccination, and elective eye procedures and joint surgeries.
MOH mandates all public and private medical clinics and hospitals to go through their list of scheduled patients, so as to screen out non-essential follow-ups. Doctors are to provide teleconsulting services if feasible, or delay appointments till the end of the circuit breaker.
As a result, most outpatient family and specialist clinics in both public and private sectors have seen a 50 to 75 per cent drop in non-Covid-19 patient load.
The upside is that precious hospital resources — mostly in the public sector — have been channelled to Covid-19 care.
But there is downside: Delaying non-essential care has created pent-up demand for the following healthcare areas:
1. Statutory health assessments.
Motorists aged 65 and above have to undergo statutory medical examination every three years. Family physicians have received anxious inquiries from some of them whose exams are due as well as from employers of work permit holders and foreign domestic workers whose health checks at regular intervals are mandated.
2. Cancer screening and surveillance
Cancer screening refers to diagnosing cancer in asymptomatic patients. Cancer surveillance refers to monitoring cancer survivors for a recurrence of cancer, usually for life.
Surveillance entails imaging and laboratory studies, such as mammogram, endoscopy and positron emission tomography–computer tomography (PET-CT) scans.
Many of such services have been suspended since April 7, and there is currently a backlog that needs to be cleared.
3. Non-essential surgeries.
Any patients waiting for cataract surgery or joint surgeries would testify that their quality of life is adversely affected by their conditions. These patients will surely want to be operated on at the earliest possible time once they are allowed to do so.
A continued ban on the above medical services will worsen the backlog and impose extra burden on the healthcare system when they are finally allowed.
If the backlog cannot be cleared in a timely manner, then the risk of patients' conditions deteriorating is increased.
The same goes for those with chronic illnesses such as diabetes mellitus, chronic renal impairment, coronary artery disease. They may suffer complications for under-treatment of their chronic illnesses during the circuit breaker.
A prolonged circuit breaker could worsen their conditions if they are untreated and also result in a pile-up of such cases in the healthcare system.
The risk of a backlog and its strain on the healthcare system cannot be underestimated given that there could be a shortage in the supply of healthcare personnel and facilities for some time even after the circuit breaker ends.
This is because certain precautionary measures will have to be continued to be put in place to prevent an outbreak of Covid-19 in healthcare facilities.
Currently, MOH recommends separating medical staff in each healthcare institution into Covid-19 and non-Covid-19 teams, to reduce the risk of cross-infection among medical staff.
Each team should also be further divided into sub-teams, so if one doctor or nurse is infected with Covid-19, the other sub-team can continue to function.
This means that the number of medical staff taking care of non-Covid-19 patients is much lower than before the outbreak.
Hospitals also separate facilities into Covid-19 versus non-Covid-19 team to avoid cross infection.
If a CT scan machine has just scanned a Covid-19 patient, the CT room will need to have terminal cleaning and disinfection before allowing the next patient to be scanned.
While this is a necessary precaution, it reduces the efficiency of hospital facilities.
Naturally, one would ask whether it is safe to ease the restrictions on non-Covid-19 healthcare now.
We can perhaps learn from the Centers for Medicare and Medicaid Services (CMS) in America. CMS issued guidelines dated April 23 that non-Covid-19 care should be offered when a certain set of criteria is met.
Many professional bodies in America, including the American Gastroenterology Association and the American Association of Study of Liver Diseases, make their practising recommendations based on the CMS guidelines.
In essence, the CMS criteria for allowing opening of non-Covid-19 care are:
Incidence and trend of newly diagnosed Covid-19 cases drop
Medical care to be provided being necessary
Patients screened for Covid-19 symptoms.
Adequate personal protective equipment (PPE) being available for healthcare workers
Medical staff be screened for Covid-19 symptoms, and be tested for Covid-19 regularly.
Thorough cleansing of facilities and equipment
Actually, Singapore hospitals and clinics have already achieved all these CMS criteria during the circuit breaker. So we should be ready to open up non-Covid-19 medical care.
If all in the healthcare sector practise good personal hygiene, wear masks and proper PPE, and practise social distancing within healthcare establishments, we can start allowing non-Covid-19 medical care.
The Government and the multi-ministerial task force ought to seriously consider this to mitigate the risk of a congestion and healthcare supply-demand imbalance problems at a later date.
If traditional Chinese medicine halls, hair salons and pet shops are allowed early resumption of business, it does make sense to allow non-Covid-19 medical care to resume early.
ABOUT THE AUTHOR:
Dr Desmond Wai is a gastroenterologist and hepatologist in private practice.