Understanding Singaporean youths' parenthood goals
The recent online survey by TODAY of a sample of Singaporean millennials indicates that only 44 per cent felt it was important to have children.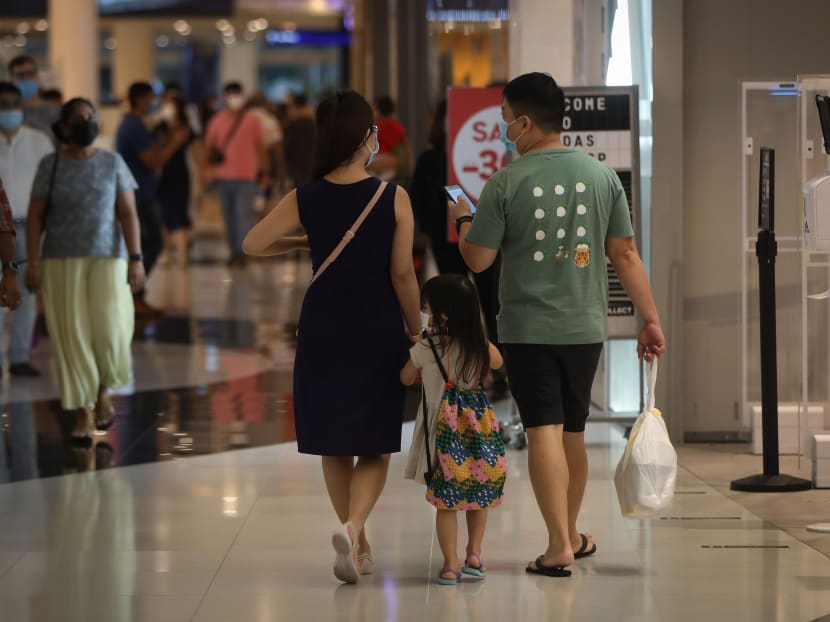 The recent online survey by TODAY of a sample of Singaporean millennials indicates that only 44 per cent felt it was important to have children.
On the surface, this contradicts the 2020 World Values Survey (WVS) conducted by the Institute of Policy Studies (IPS), which found that more than 80 per cent of those aged 21 to 30 wanted to have at least one child.
The disparity between these results suggests that while many young Singaporeans aspire towards parenthood, they do not prioritise this life goal.
In fact, based on the TODAY survey, only 28 per cent felt that having children was unimportant.
Nearly three out of 10 respondents were neutral on this matter. For this group, while they hope for parenthood, their intention of hitting this milestone in life is not compelling enough for them to focus on achieving it.
The fact that parenthood continues to be a life goal is not unexpected given how much Singaporeans prioritise family.
The 2020 WVS data shows that respondents were most inclined to consider family as very important as compared to other facets of life.
A commitment to the institution of family does not only entail strengthening emotional bonds but also forming a family. This is compatible with the many cultural traditions present in Singapore where marriage and parenthood are constantly celebrated.
Moreover, the Singapore state in the last few decades has encouraged procreation among Singaporeans, and adopted pro-natalist policies.
But taking the plunge to start a family is daunting for quite a few.
The TODAY survey provides some further insight into why younger Singaporeans hesitate to embark on their parenthood dreams.
There were four items that at least 40 per cent of respondents agreed were their biggest concerns about having and raising children: The cost of living, the stressful education system, a lack of time to spend with children and a lack of knowledge and skills to raise them.
These are credible concerns that cannot be ignored, and require solutions both at the systemic and personal levels.
Cost of living pressures are partly stoked by high property prices.
Couples looking to have children sometimes fork out a premium for bigger living spaces, believing that ample space is necessary for their future children's optimum development.
In a culture where giving the best for your child is valourised, the young are concerned about whether they have enough money to afford to have children.
The stressful education system has left a bitter taste not only for many young people as they seek to cope with its demands, but also their parents.
A 2017 IPS study of 1,500 parents with primary school-going children revealed that 71 per cent of them reported that they were stressed over helping their children with their tests and exams.
Nearly 60 per cent of respondents noted the stress of not knowing how to assist their children in their school work because the syllabus was challenging.
A lack of time to spend with children reflects a time crunch accentuated by a work culture that is highly competitive and demanding.
Unlike older Singaporeans, the younger generation increasingly eschews work dominating their lives.
Nearly half of those aged between 21 and 35 years in the 2020 WVS survey disagreed with the statement: "Work comes first, even if it means less free time" compared to those in their 60s where only one in four felt this way.
Nonetheless, for the young who want to be engaged with what they care most about if they become parents, the prospect of putting work on the backburner to spend adequate time with their children seems hardly an option.
Long hours of work especially in the early stages of a career appear to be necessary for career advancement.
The lack of knowledge about raising children is an even more pressing issue with the increasing complexities that raising children today entails.
Appropriate social media usage, navigating societal expectations of how children should behave and the perennial concerns about child mental health loom in the minds of younger would/could-be parents.
Fortunately, in recent years, the Government and civil society have been hard at work to deal with what has been known for some time as impediments to the parenthood journey in Singapore.
However, it also requires shifts in expectations among the populace.
The state has increased subsidies and supply on big ticket items such as housing, and tried to cap excessive costs for essentials such as children's milk powder.
Nonetheless, the cost of living will inevitably be high if would-be parents have their eyes on what might be perceived as the best products for their children.
The conversations around milk powder seem to imply that marketing and sometimes misleading advertisements are culprits. Reasonably priced milk powder products may be just as good as premium ones in providing children with essential nutrients.
The stress of the education system has been moderated by the Ministry of Education's efforts to remove examinations in early school years and increase the proportion of those posted to secondary schools through Direct School Admission (DSA).
Non-academic strengths, which are in themselves much more varied, provide alternative pathways in the education system now.
But parents are still unsure whether the de-emphasising of grades will secure their desired futures for their children.
While the future of work is still in flux and few are privy to how employers in the coming years will discern between job candidates, youth perceive that they need to hedge their bets on the tried and tested route of academic excellence.
The rapid transformation of work in Singapore as a result of the pandemic to accommodate work from home arrangements means that achieving work-life harmony is much easier.
There is greater flexibility to see to the needs of children while attending to work responsibilities.  However, it will take personal discipline to not be consumed by work concerns throughout the day and night while working from home.
The Government and social service agencies have increasingly popularised evidence-based parenting resources to provide parents with the essential know-how to parent well.
These courses can even be attended online with research indicating that they continue to be effective in providing parents with the requisite skills for effective parenting.
But even with the availability of myriad parenting education programmes and parent support groups which are becoming more commonplace, it takes individuals to take the first step to enrol in such programmes.
As a society, there seems to be at least some resolve to address many of the perennial issues that make marriage and parenthood aspirations a challenge.
The Alliance for Action (AfA) to Strengthen Marriages and Family Relationships has also recently been formed to co-create solutions with the community to encourage marriages and family relationships. There is a stream of work in the AfA to examine parenting issues.
But beyond what can be addressed structurally by the Government, it takes individual agency to navigate between the many choices available.
Ultimately, planning for parenthood is a personal choice, and parenthood will be embraced only when the young are able to see the rewards of having children.
ABOUT THE AUTHORS:
Dr Mathew Mathews is head of the Social Lab and principal research fellow at the Institute of Policy Studies, National University of Singapore. Fiona Phoa is a research assistant at the same institute.