University rankings: A need for critical reflection
The release of the Quacquarelli Symonds Global Academic Survey (QS) yesterday reminded me of an incident last year, when the rival Times Higher Education World University Rankings (THE) were announced. A friend at the University of British Columbia (UBC) emailed. I must be delighted, he wrote, that the National University of Singapore came out ahead of UBC.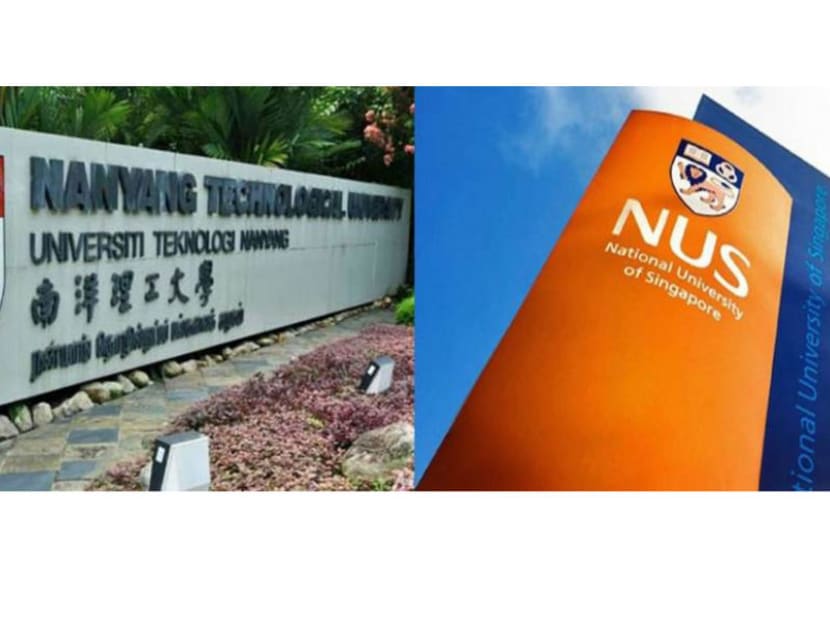 The release of the Quacquarelli Symonds Global Academic Survey (QS) yesterday reminded me of an incident last year, when the rival Times Higher Education World University Rankings (THE) were announced. A friend at the University of British Columbia (UBC) emailed. I must be delighted, he wrote, that the National University of Singapore came out ahead of UBC.
My first reaction was amusement. My colleagues and I are sceptical about such ranking systems, but we also experience a fleeting feeling of satisfaction. NUS and Nanyang Technological University's rise in the rankings represents a potential reconfiguration of soft power in global terms. Singapore's intellectuals within the universities have often looked elsewhere for inspiration: To the United Kingdom, China or the United States. In the future, Asia's economic rise may result in a welcome redistribution of intellectual capital, with Asia resuming its position as a world centre of learning and Singapore serving as a key regional hub.
A feeling of disquiet, however, soon sets in for me. Can all societies agree on common criteria for university excellence? Is it possible to measure differences through statistics? And do rankings lead us away from thinking about the social role of universities, from making choices about what Singaporean universities should be?
THE FLAWS OF RANKINGS
The two systems that receive most attention in Singapore, THE and QS, give greatest emphasis to two factors: Research excellence and teaching quality. To overcome difficulties in measurement, QS and THE devise proxies, quantifiably measurable indicators that they argue permit objective comparison between universities.
Proxies generate problems. Both rankings systems, for instance, use citations (the number of times a researcher's work is referred to by other researchers) per faculty member as a proxy for research quality.
This assumption is questionable. Samuel P Huntington's 1993 essay The Clash of Civilizations? in the journal Foreign Affairs, which posits that conflicts in the world arise from civilisational differences, was one of the most widely cited social sciences articles in the 1990s. As several political scientists have noted, most of these citations were unfavourable, as scholars argued that such popular interpretations of geopolitical relations had little empirical grounding. Quantity is not quality.
To address the limitations of proxies, both QS and THE use reputational surveys. THE, for instance, awards 15 per cent of total ranking points to a survey of academics worldwide regarding teaching. Scholars are asked to first indicate a region with which they are most familiar and then to name up to fifteen regional institutions that offer the highest-quality teaching in a subject area."
Yet, regions are not equal. South-east Asia, for instance, is far more fragmented than North America in terms of languages and national education systems, making it unlikely that any single faculty member will have broad enough knowledge of the region as a whole. Even academics who know a national university system well find it difficult to judge comparative teaching quality.
Most Singapore universities and their international peers have elaborate systems for evaluating teaching through student feedback, peer review of classes and the review of teaching dossiers. Yet these systems are independently designed and comparison across institutions is difficult. Few faculty members have visited more than a handful of undergraduate classrooms at other universities. What surely happens in the majority of cases is that the survey respondents simply give the names of "top" institutions that already figure prominently in the rankings because these come readily to their minds.
ROLE OF UNIVERSITIES
The real danger of rankings, however, lies not so much in their methodological flaws, but the uses to which they are put. They are widely publicised in the media and give the general public and policymakers the illusion of objective evaluation of the standing of public universities.
Public pressure on universities thus results in what social scientists characterise as "perverse incentives" to improve an institution's performance on proxy indicators, rather than to consider wider visions of what a university might be.
Proxies for research excellence, in particular, cast a long shadow over the institution, producing a culture in which notions of individual and collective excellence are narrowed, and relations with society neglected. Mindful of the importance of citation factors in major academic journals, junior faculty, not yet assured of tenure, may focus entirely on academic writing, neglecting their roles as public intellectuals.
This pressure on universities in Singapore comes at a time of social change in which political and public policy certainties are being questioned, and there is a need for the informed discussion and debate that universities can help foster.
They provide undergraduates with a chance to stand back from the social world and ask questions of it in a process of learning that will enable them to engage better in society in the future. Universities also provide a place for reflection for intellectuals drawn not only from the ranks of their faculty, but also from wider society.
What Singapore needs above all from its universities, surely, is greater engagement with society, with public intellectuals making use of the autonomous space of the university to ask difficult and often uncomfortable questions.
Yet in the last few years, a number of prominent Singaporean public intellectuals have left our universities. Their departure has been hastened by a university environment that cannot accommodate their contribution within a narrow set of criteria regarding excellence. These criteria do not originate with global rankings systems, but are certainly fostered by the prominence they are given.
Rankings systems will not go away, but we can all surely pay less attention to them.
I am going to begin with myself. When that email from my friend at UBC pops up in my inbox this week, I will look at it briefly, but then resolve to go to a forum organised by a graduate student, read a colleague's online article about an important issue written for a general audience or, finding myself ambushed by an undergraduate in the canteen, have a half-hour conversation about the meaning of life.
And I will realise again that what rankings do not measure is central to university life.
ABOUT THE AUTHOR:
Philip Holden, professor of English at the National University of Singapore, has worked in Singapore academia for 20 years. The views expressed in this commentary are his own as an educator and do not reflect those of the university.