What does it mean to be bold in an uncertain world?
I was invited to share my thoughts at an upcoming forum with some pre-university students on an intriguing theme: "Boldness". As in, what does it mean to be bold in a world characterised by radical uncertainty and irreducible complexity?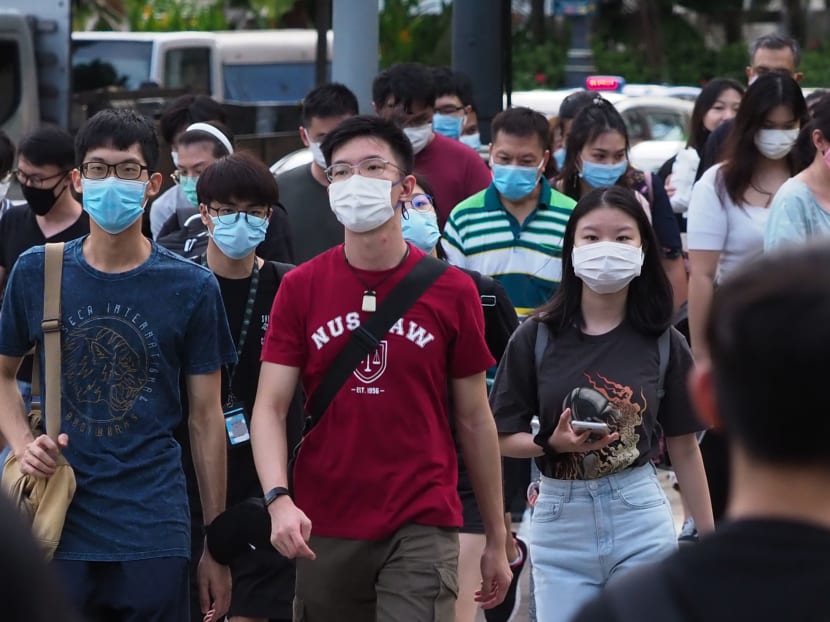 I was invited to share my thoughts at an upcoming forum with some pre-university students on an intriguing theme: "Boldness". 
As in, what does it mean to be bold in a world characterised by radical uncertainty and irreducible complexity?
As I reflected on the theme, it occurred to me that boldness meant different things in different contexts. 
And that the assumption that Generation X — or at least this particular Gen-Xer – could tell Generation Z anything at all about being bold seemed a bold one to make.
If at all, any lessons I could impart would be negative ones — cautionary tales of what not to do.
In a 2007 New Yorker article titled "Open Secrets", author Malcolm Gladwell posited that there are two types of problems: Puzzle and mystery.
With a puzzle, the solution is often knowable, if not already known. And there is usually a single, optimal solution.
You know the solution of a 500-piece jigsaw puzzle, for example: It's on the cover of the box. The main impediment to solving this puzzle is missing information, which the application of intelligence and diligence can address.
Not so with a mystery. An ambiguously worded riddle that lends itself to multiple interpretations, for instance, can accommodate a range of answers — all of which may be more or less tolerated, not one of which may be optimal.
Some mysteries, like a Zen koan, are not even meant to be solved, but to merely revel in or surrender to.
In 1980s Singapore, the main problem confronting my generation was the puzzle of economic development.
Practically all the other problems we faced were in service to this imperative. And looking back on those halcyon days of double-digit economic growth rates and spectacular material progress, we appear to have solved this puzzle quite effectively.
Boldness then meant courageously and single-mindedly hitting the markers of progress: Getting the right qualifications and the right jobs. There was an optimal template — albeit with minor variations — to adhere to.
But, in applying our intelligence and diligence to alleviate our anxiety, we inadvertently — and paradoxically — added to it.
We confronted our puzzle by reducing the world into parts so that we could focus on issues one at a time. We prized single-disciplinary specialisation.
We cleaved to the notion that more information would enable us to solve our problems more effectively and efficiently.
But we could never be sure if we had enough information — hence the quest for ever-increasing information that in turn led to an anxiety-ridden paralysis by analysis.
As a nation that is both plagued and driven by its insecurity, we took naturally to former Intel chief executive Andy Grove's aphorism: "Only the paranoid survive". 
The moniker "little red dot", coined by former Indonesian President B J Habibie as an insult, was instead subverted by us into a badge of honour defiantly worn. 
And we don't have to look very far beyond the packed tuition and enrichment classes for children of all ages for evidence of parenting paranoia. 
No doubt part of the S$1.4 billion spent on tuition classes per annum (according to the Household Expenditure Survey conducted from October 2017 to September 2018) is due to interest and the joy of learning. 
However, I think it is reasonable to attribute a big chunk of that expenditure to "kiasuism".
But the paranoid risks being destroyed by his own paranoia. Paranoia may well be a prerequisite for survival or even success, but only up to a point. Beyond that, it consumes itself.
In any case, paranoia-fuelled survival is almost always framed in selfish, zero-sum terms.
It sees enemies and threats everywhere, even among friends.
Even if there are no threats, it will manufacture some, in order for its worldview to cohere.
A society driven by individual paranoias will eventually disintegrate; since everyone is out to get you, you had better get them first.
For the paranoid, there is no "us" — only "me" and "them".
Paranoia risks unravelling solidarity and producing the self-fulfilling prophecy of insecurity: Your response to insecurity generates more insecurity, thus validating your worldview.
The tragic mystery is that a paranoid will often feel that he is not paranoid enough.
As the great populariser of Eastern philosophy Alan Watts noted, the lack of self-confidence is the "peculiar neurosis" of the intelligent and civilised person. We've seen this borne out in how students who perform well in science and mathematics also paradoxically lack confidence in those same subjects.
Fast forward to the present, where Generation Z is grappling with the costs and unintended consequences of solving that narrowly-defined economic and materialistic puzzle. 
Covid-19 already has us scrambling to define what "normal" even means. 
Combined with the disruptions from Everything 4.0 (and not just Industry) and global geopolitical uncertainties, the very notion of model answers has been called into question.
The relatively tame puzzles of my generation have been replaced by intractable mysteries that continually morph and defy categorisation, never mind once-and-for-all solutions.
These mysteries span a continuum. At one end, there are dangers such as climate change and poverty.
At the other end, there are questions such as "what is the good life?" and "what is justice?" to answer.
All these call for a different form of boldness. A boldness that uses multi-, trans-, and non-disciplinary approaches instead of single-disciplinary lines.
A boldness that calls for collaboration and collective action rather than responses driven by paranoia and individual achievement.
A boldness that eschews the need to reduce uncertainty before acting, and instead accepts and embraces mystery and acts anyway. Sans maps, sans templates.
In the past, boldness meant imposing one's will on the world. Today, boldness means relinquishing what is turning out to be a false sense of control of complexity, and acting in concert with the emerging patterns of the world. 
As author Milan Kundera puts it beautifully in The Unbearable Lightness of Being:
"(We) can never know what to want, because, living only one life, we can neither compare it with our previous lives nor perfect it in our lives to come... We live everything as it comes, without warning, like an actor going on cold. And what can life be worth if the first rehearsal of life is life itself? That is why life is always like a sketch."
ABOUT THE AUTHOR:
Dr Adrian W J Kuah is director of the futures office at the National University of Singapore. These are his own views.